Celebrate Language with Free Nellie Edge Read and Sing™ Little Book Masters
Learn how to accelerate literacy with Read & Sing Little Books: scroll down for information!
Click the title of the Little Book to download a PDF version ready for printing.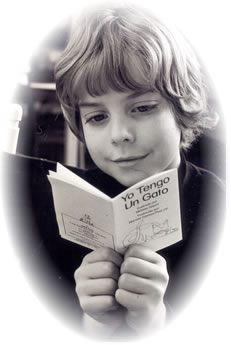 Un Elefante Se Balanceaba (member resource)
Mi Rancho (member resource)
Las Mañanitas (member resource)
Los Pollitos (member resource)
1, 2, Buckle My Shoe (member resource)
Baa, Baa, Black Sheep (member resource)
Little Jack Horner (member resource)
Wee Willie Winkie (member resource)
See Why Children Still Need the Delightful Language of Mother Goose
Additional Little Books Available for Members!

SIGN UP AT THE LEFT to become a member.* You will instantly receive an email with a link to our Members Only resources including:

14 Full-color Nellie Edge Read and Sing™ Little Books
4 NEW Mother Goose Black and White Little Books
4 Additional Nellie Edge Read and Sing™ Spanish Little Books
Over 100 Writing Templates
Our Monthly Newsletter featuring Joyful Accelerated Literacy Strategies

* Be sure to whitelist nellieedge.com in your email program. If you do not receive the email immediately, please check your spam folder.
Each of the 44 Nellie Edge Read and Sing™ Big Books come with a black-line master for making child-size Little Books. Finger Plays and Action Rhymes and both volumes of Make Friends with Mother Goose come with eight black-line masters for making Little Books for each of the rhymes.
Big Books now available for purchase from our Online Bookstore.
Resources to Support Brain-Friendly Literacy™ :