As June days grow warmer, I am celebrating two whole years of blogging. That's a lot of writing and rewriting! Pinterest? TpT? Another learning curve! In case you missed a blog or two during the busyness of school, I invite you to repin some; read them at your leisure as you ponder best kindergarten practices. We hope the blogs will make you smile and inspire you to continue reaching higher levels of teaching excellence.
Use our website for your Professional Learning Community (PLC) focus over the school year.
Take a few moments. Peruse the meaning-centered kindergarten writing on our new website pages. Just pick any page and scroll down. On ABC Phonics, Handwriting, and Sight Words, find FREE resources, video clips, and much to remind us of why we love to teach authentically—and with joy!
What is the easiest way to find our newest FREE teaching resources?
Follow our Teachers Pay Teachers (TpT) store.
Simply click the green star under Nellie Edge where it says "follow me," and you will be notified about new resources, many of them FREE! This summer we will expand from 20 items to over 40. We hope you'll be delighted! Thank you for supporting our work on TpT.
We hope this summer finds you walking on the beach, savoring a new book, checking an item off your bucket list, and renewing your energy to be the best teacher you can be. Enjoy the journey!
SMILES for summer days!
Take a MasterClass in Kindergarten Writing Strategies 
with 3 Nellie Edge Online Seminars
Nellie Edge teaches you essential skills designed from 30 years of experience in step-by-step videos:
Seminar #1: Multisensory ABC and Phonics Immersion
Seminar #2: Kindergarten-Friendly Handwriting Matters!
Seminar #3: Authentic Sight Word Work
WITH EACH SEMINAR YOU'll RECEIVE:
Unlimited Access to Online Video Tutorials
Companion Teacher's Guide
Coordinating Classroom Resources - ready to use!
$99 Spring Special - Use code at checkout: spring19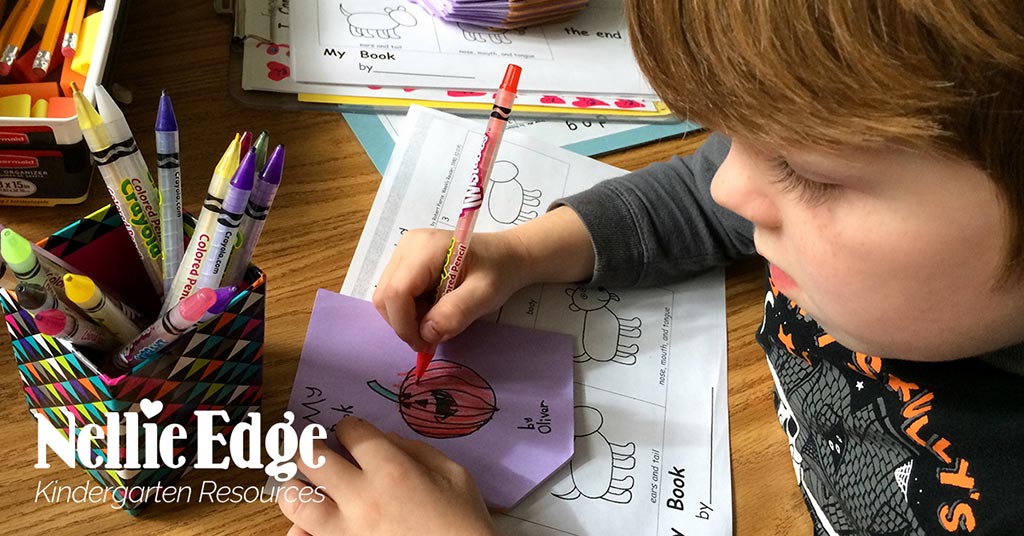 Receive Our Weekly Focus Kindergarten Blog
High-Impact Strategies to Inspire Your Practice. Free Downloads!