Nellie Edge Small "Best Practices" Live Workshops
Can't Attend? Study with Nellie Edge Online Seminars...

Grow Your Kindergarten Writers!
Summer Writing Institute
Presented by award-winning
kindergarten teachers, researchers, and authors Nellie Edge and Julie Lay
Nellie Edge Kindergarten Cadre Scholarships available for NBCTs Reading Recovery® Teachers, Literacy Coaches, and Mentor Kindergarten Teachers
who have studied kindergarten writing with Nellie Edge
---
"Nellie Edge Seminars helped mold me into the accomplished teacher I am today. I became a Nationally Board Certified Teacher because of the type of classroom and teaching style I have. I wouldn't have this style without Nellie Edge!"
–Katy Anholt, NBCT
Complimentary Baritone Ukulélé lessons are a part of our Summer Celebrations: Take your musical teaching to a higher level! Join us in Oregon and Washington. (Lessons are limited to the first 10 teachers who preregister)
Learn more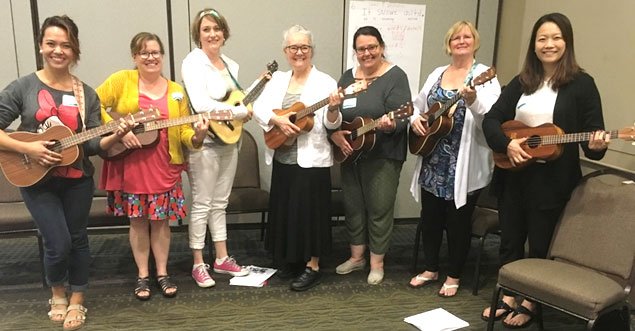 During This Professional Development You Will Learn:
How to raise your expectations and teach joyfully.
What kindergarten writing standards look like and how to scaffold success for ALL learners.
How to talk to young writers and why ALL learners deserve our highest expectation. •
Fluency-building strategies with high-frequency "heart words" and sentences.
How to organize and introduce favorite Independent Writing Center Totes.
"We can choose to spoon-feed our children or we can teach them to be independent, self-regulated learners."  - NE
Essential components of a Comprehensive Writing Workshop Model with a rich oral language foundation.
Strategies for teaching children to make three kinds of "Really Cool Books." (You will have samples of these books in your gift folder.)
How to use mentor texts, poetry, and songs to build oral language patterns for narrative, opinion, and information writing.
Key principles to organizing writing workshop folders, creating Science Notebooks, and implementing Weekend News Journals.
How to publish children's books and honor kindergarten writers: from impromptu celebrations to "sitting in the author's chair!"
Proven strategies for turning kindergartners into researchers who do "really big work."
Practical and engaging ways to involve Parents as Partners in providing drawing and writing activities at home.
Authentic assessment practices that inform instruction!
"Superb! The most useful and practical seminar I have had in over 20+ years.
It takes the scare out of the Common Core."
"…the most engaging and informative seminar I have ever been to."
See evaluations
Your registration includes writing supports
to make proven writing practices routine in your classroom!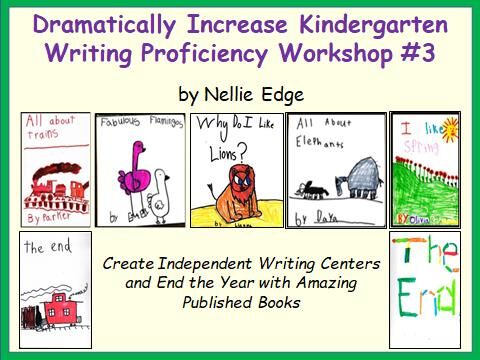 A Teacher's Power Guide: Nellie's step-by-step presentation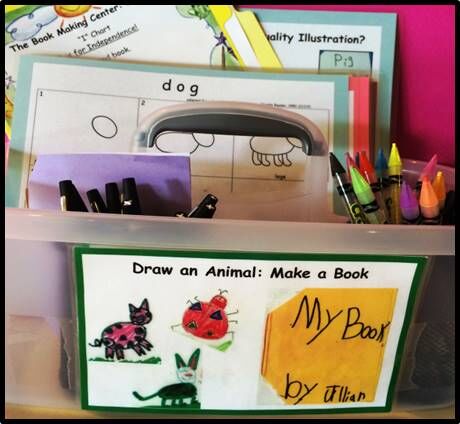 The essential templates you need to create 5 independent writing centers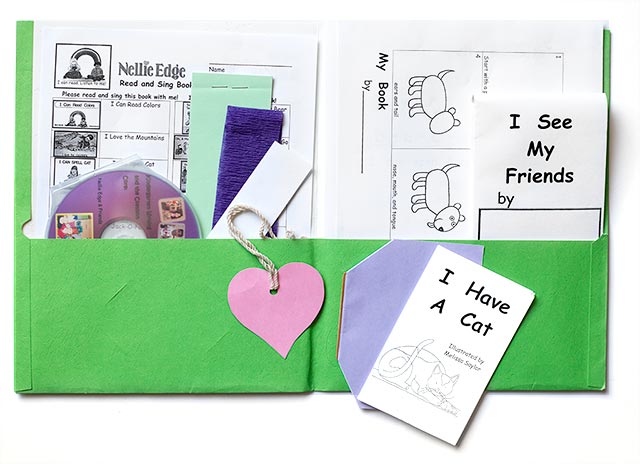 Gift Folder (anthologies, drawing templates, book making samples)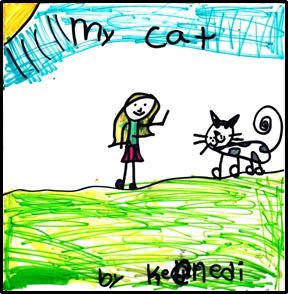 Principals (or Literacy Coaches) Attend Free!
Principals (or literacy coaches) attend free when accompanied by 4 or more teachers from their school.
After registering your group email us with your name, title, and school district.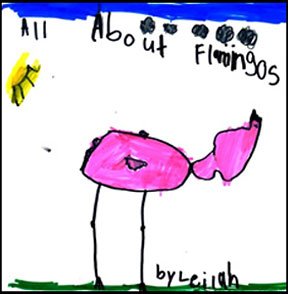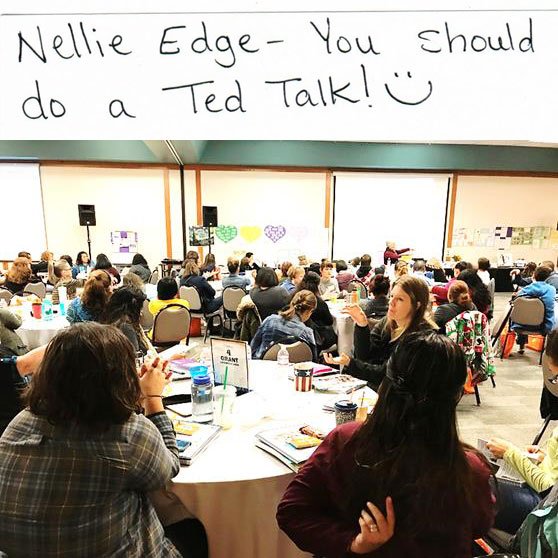 Can't Attend? Study with Nellie Edge Online Seminars...

Get our weekly blog for more high-impact strategies and free resources!