Give Students the Gift of "I Can Read" Anthology Notebooks
Sunflower Children in September:
Combining Experiences in Poetry, Art, and Connections to Nature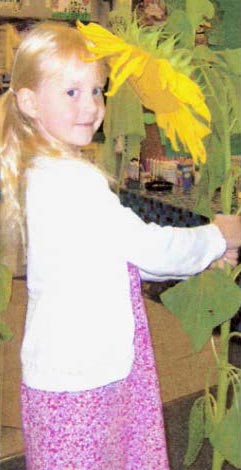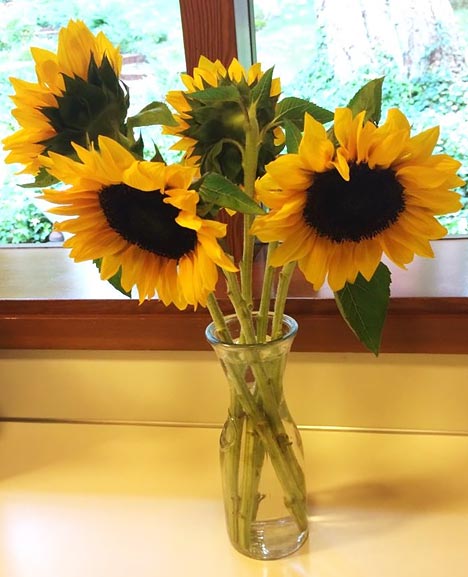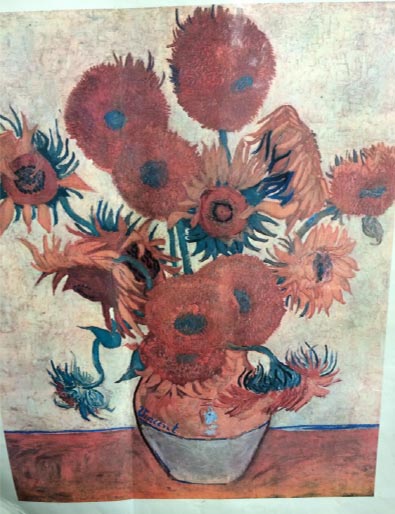 October and The Poetry of Falling Leaves
Children explore the school grounds, gather leaves, and look for signs of the season. Returning to the classroom, they are immersed in literature, poems, and songs about leaves. With leaves in hand, they experience the cycle of nature again through drama. Children sing and dramatize the poetry of Falling Leaves:
Leaves are falling; falling to the ground.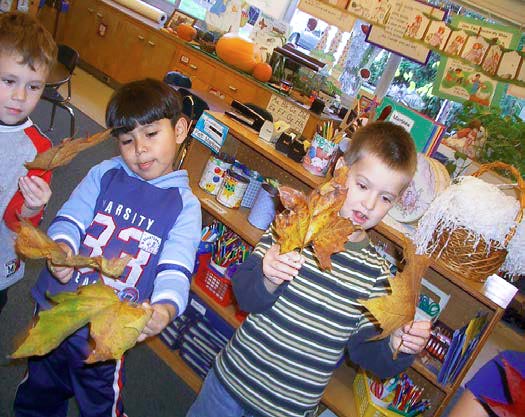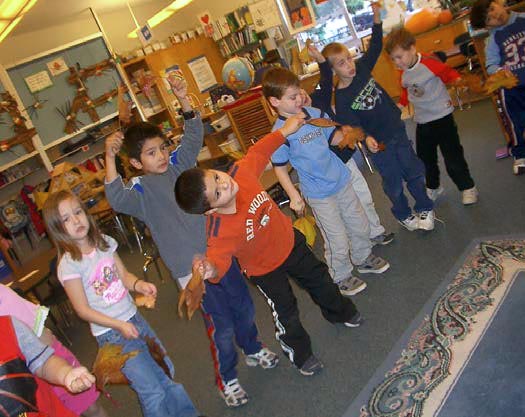 See them gently twirl around; dancing 'til they touch the ground.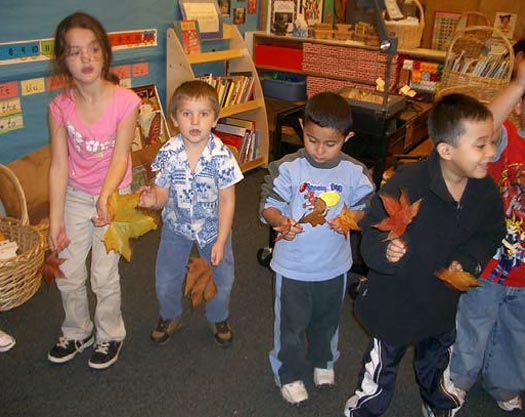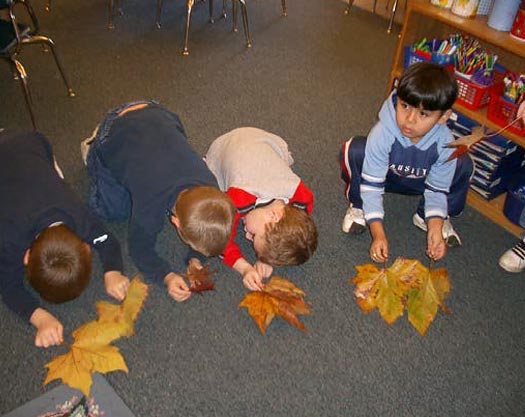 Leaves are falling; falling to the ground..
Favorite information picture books:
Leaf Man, Lois Ehlert
Red Leaf, Yellow Leaf, Lois Ehlert
Look What I Did With A Leaf! Morteza E. Sohi
Songs and rhymes to memorize:
Leaves Are Falling, Nellie Edge
Like a Leaf or a Feather, anonymous
One By One, Margaret Wise Brown
Who Has Seen The Wind?, Christina Rosetti
A November Poem for Your Poetry "I Can Read" Notebooks.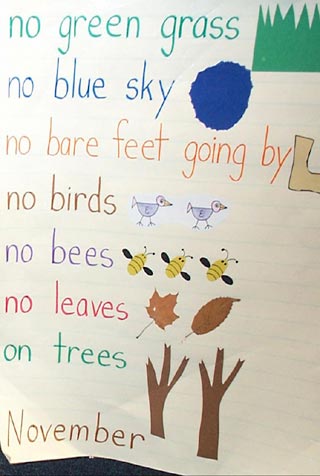 November
no green grass
no blue skies
no bare feet going by
no birds
no bees
no leaves on trees
November
          traditional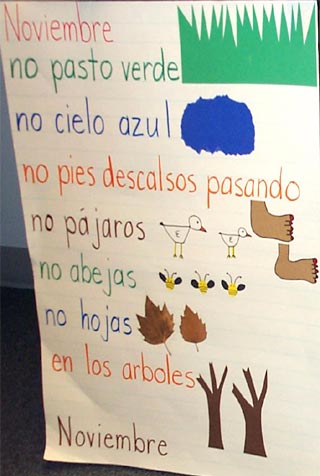 After children have a memorable sense of this rhyme, use it to model and engage them in interactive writing using the words "yes" and "no."
"I Can Read" Poetry Notebook Resources
Our poetry gift to you is a sampling of favorite rhymes from our TPT Poetry Bundle. This growing bundle will soon feature over 200 poems, songs, and rhymes: choose the ones that delight you most!
---
Follow us on TpT! You will be notified of new resources and receive 50% off within the first 48 hours of posting
Choose Language That Is Worthy of Children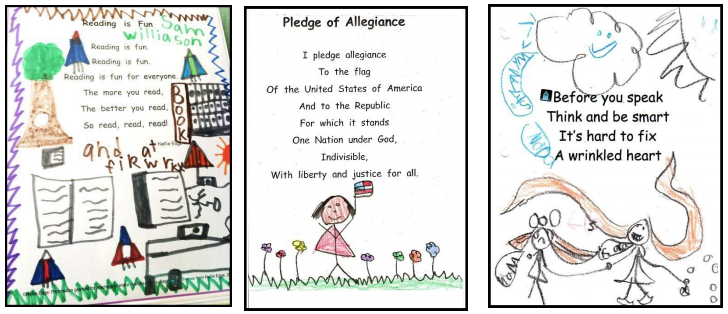 Our "I Can Read" Poetry Notebook Bundle is so affordable! Purchase now for your biggest investment. (Remember, each update will be included with your purchase.) We will add many additional monthly and thematic collections of songs and rhymes on our TPT Store by the end of 2020. Scroll through the beautiful preview featuring student poetry and art to see what is coming.
For over 4 decades, I have shared my love of music and poetry with educators. I hope the September photo essay, "Poetry in the Lives of Children," will bring a smile to your heart too.
– N.E.
Download traditional and copyright-secured poems, songs, and rhymes for Poetry "I Can Read" Notebooks.
Ready now on TPT: 
September: (includes 40-page photo essay—"Poetry in the Lives of Children" and 33 individual "I Can Read' pages)
Coming soon
October and Falling Leaves
November Themes of Thankfulness
Small Poems of Some Delight
Sciencing Songs and Rhymes
Get our weekly blog for more high-impact strategies and free resources!