Themes of Love and Friendship All Year Long
10 "I Can Read" Songs, Poems, and Rhymes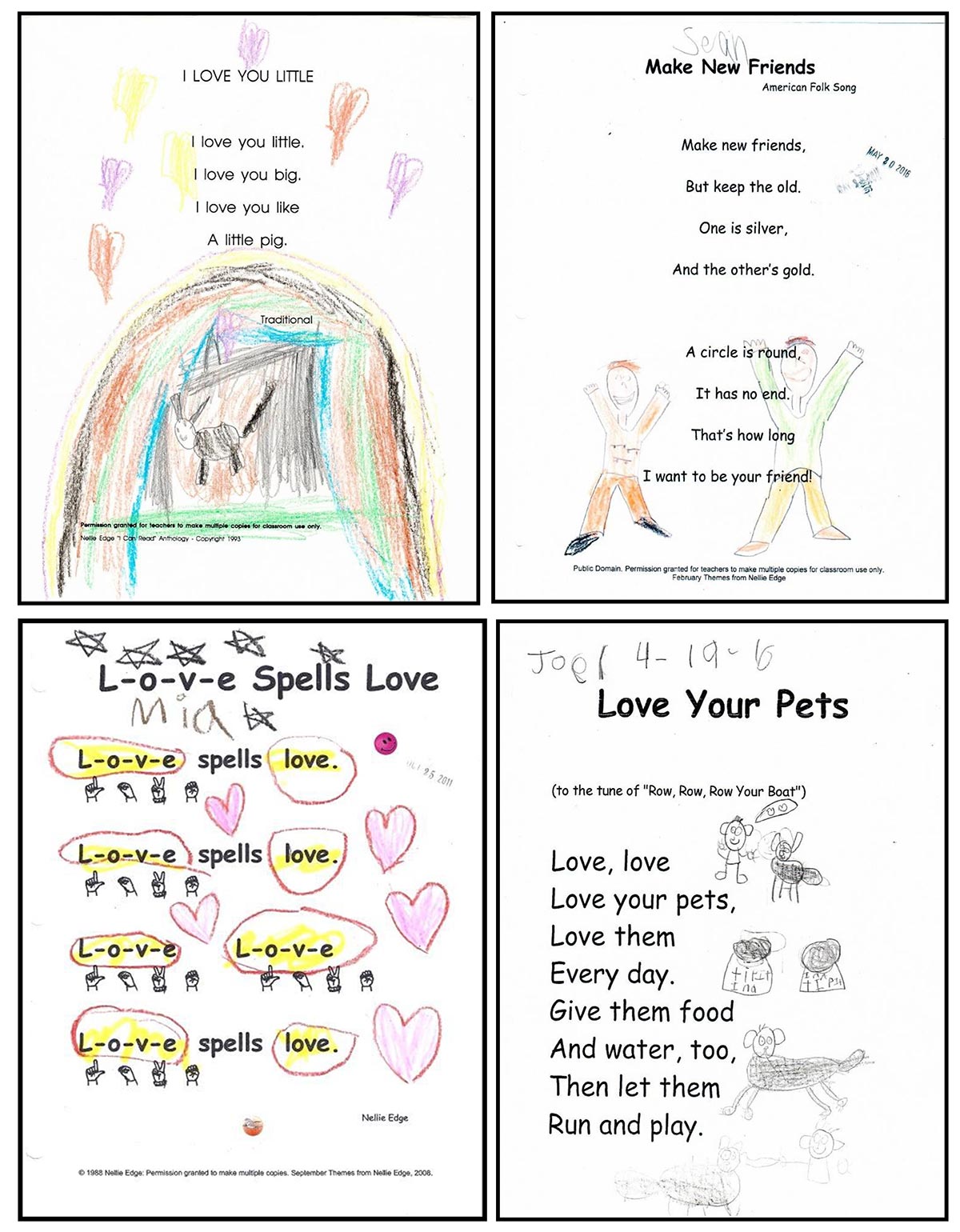 Nellie Edge Poetry "I Can Read" Notebook
So Many Reasons to Love It!

"Saying rhymes and songs together practices many skills. The children learn new vocabulary and develop a feeling of unity working together."
–Laura R.
"This is such a RICH resource, full of inter-connected learning. My little students have already enjoyed some of the poetry and their illustrations make the poems come alive in a personal way. I am looking forward to using this resource all year and for many years to come. THANK YOU!"
–Barb C.
"My students and their parents have enjoyed these poems! I love the variety of poems to choose from and all of the activities that can be done with each poem!"
–Lauren B.
"We love these poems. The QR codes are so helpful for parents."
–Laura C.
"Great addition to Poetry Month - using with students to increase understanding and make connections to poetry."
–Sharon W.
February Poetry Notebook Freebie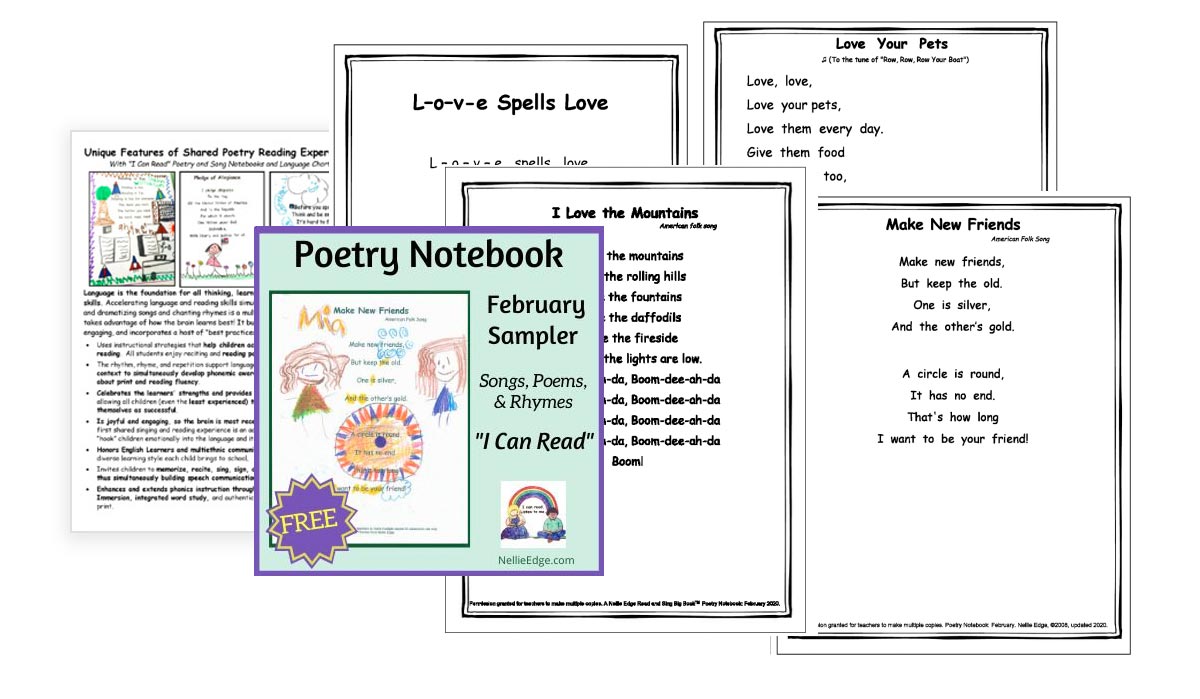 Poetry Bundle includes 10 individual monthly and thematic collections and a bonus: Choose from over 200 poems, songs, and rhymes with family and curriculum connections. Enjoy a sample: 
Receive Our Weekly Focus Kindergarten Blog
High-Impact Strategies to Inspire Your Practice. Free Downloads!