Overview of a Comprehensive Kindergarten Writing Model
Why do we value the Common Core writing standards?
All Kindergartners Can Develop Stamina for Personal Narrative
We raised our expectations, developed accelerated learning strategies, involved Parents as Partners, gave children crystal-clear learning targets, and became skilled teachers of beginning writing. The result? Learning to write in kindergarten became an authentic and joyful process with dramatic outcomes!
Narrative Writing: W.K.3. Use a combination of drawing, dictating, and writing to narrate a single event or several loosely linked events, tell about the events in the order in which they occurred, and provide a reaction to what happened. See our Pinterest boards for additional samples.
We Develop Mastery of Letters, Sounds, and Handwriting
Building the Writing Brain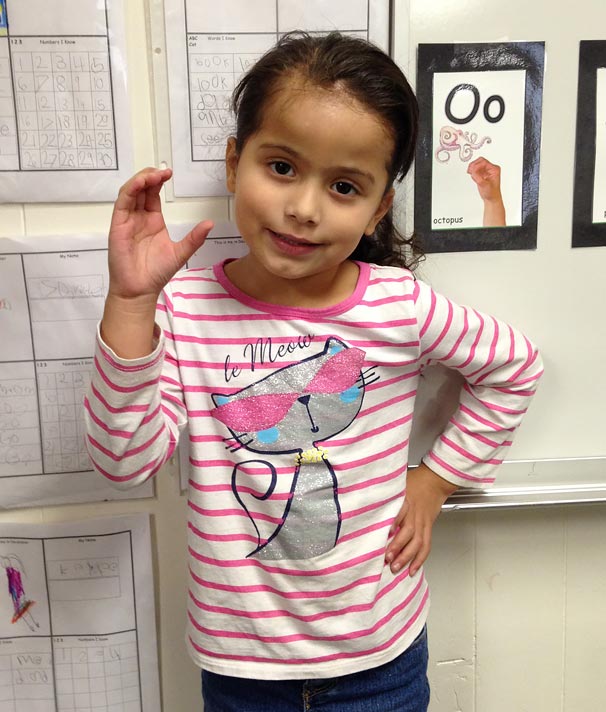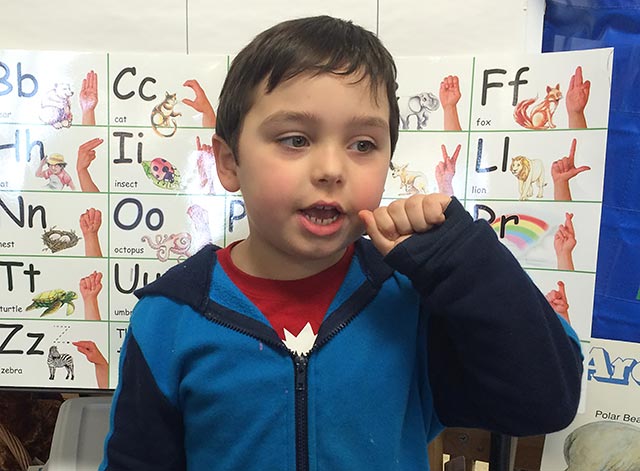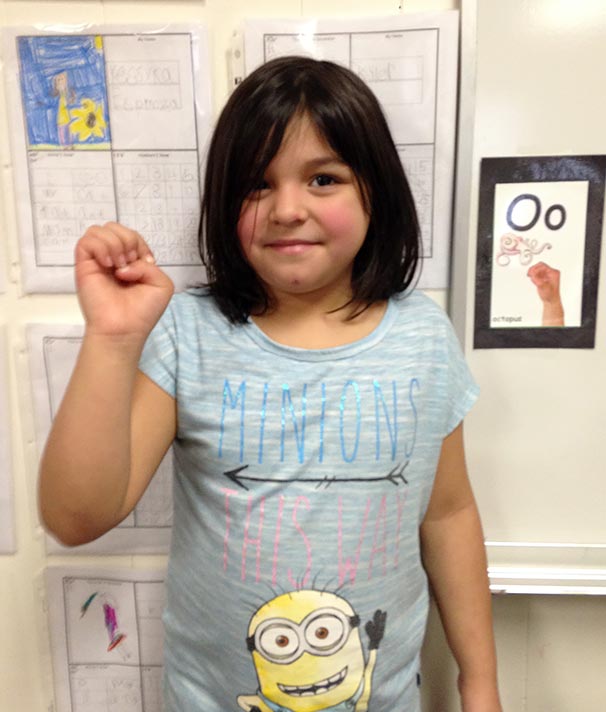 Early in the year, we encourage mastery of letters and sounds through multisensory strategies using music, fingerspelling, and sign language. (Read 20 Days to 26 Letters and Sounds.) We reinforce letter knowledge through daily individualized handwriting instruction with each child's name and 16 high-frequency "heart words". 
If handwriting motions are not efficient, it interferes with the whole writing process.
Kindergarten Writing and the Common Core: Joyful Pathways to Accelerated Literacy by Nellie Edge: Ch. 2 and 3.
Oral Language Fuels the Curriculum!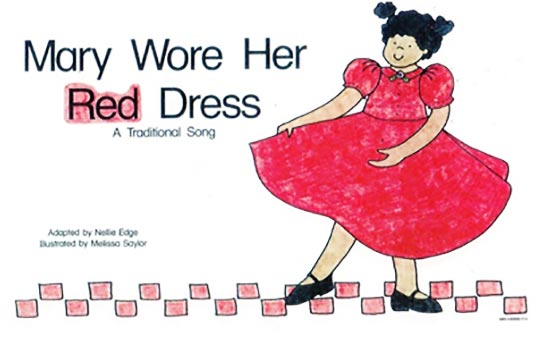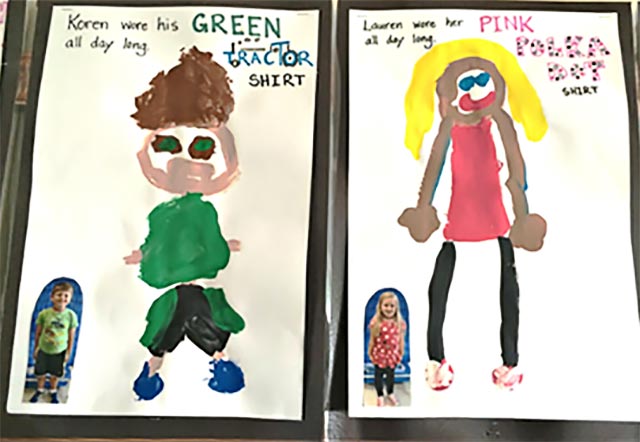 Oral language fuels the curriculum! Based on the familiar language patterns of songs, we use drawing, dictating, writing, and photos to adorn the walls of our classroom and make class books about our new friends.
Our lives are worth singing, drawing, reading, and writing about!
Kindergarten Writing: Ch. 1.
Fluency with High-Frequency "Heart Word" Sentences Builds Writing Stamina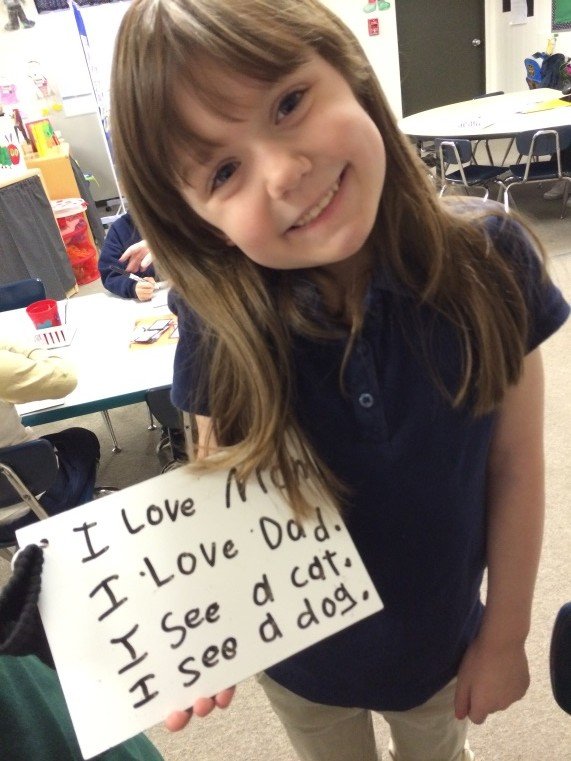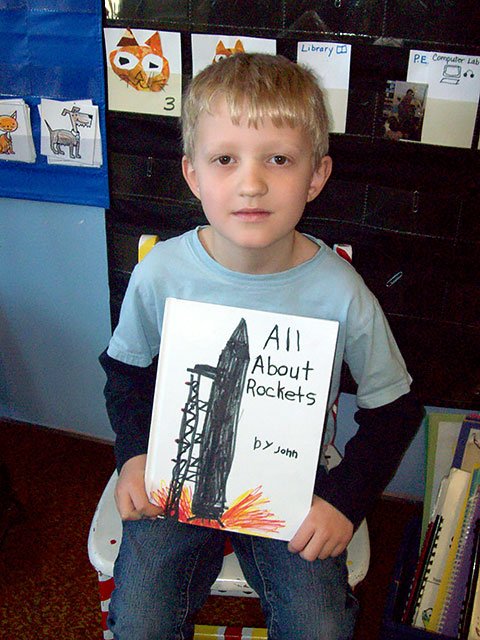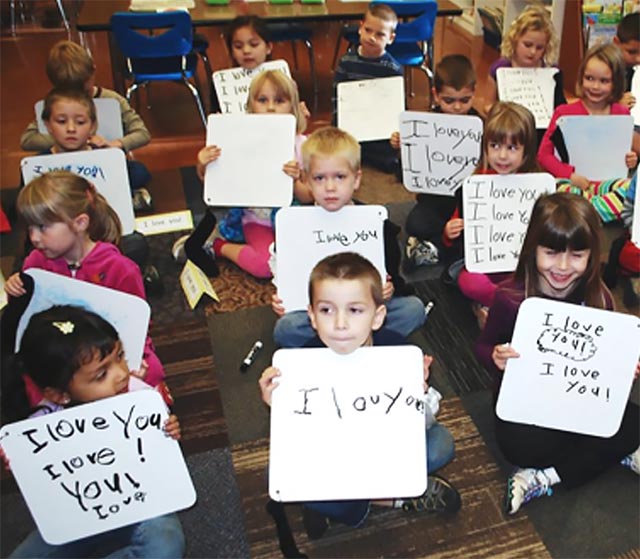 We build fluency with high-frequency "heart words" and "heart word" power sentences: "I love you." "I see the dog." "I love Mom." "This is my house." Children practice "quick writes" until the sentences are automatic.
Kindergarten Writing: Ch. 4. See "Heart Word" page.
Receive Our Weekly Nellie Edge Kindergarten Blog
High-Impact Strategies to Inspire Your Practice. Free Downloads!
Thinking and Writing Skills are Developed Throughout the Day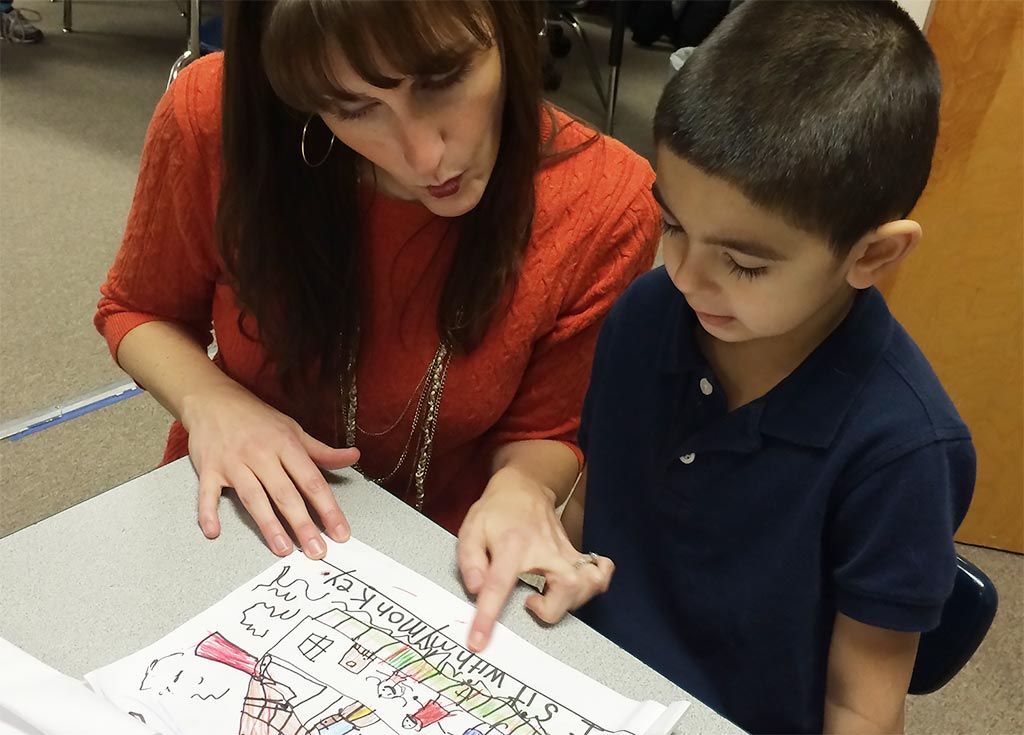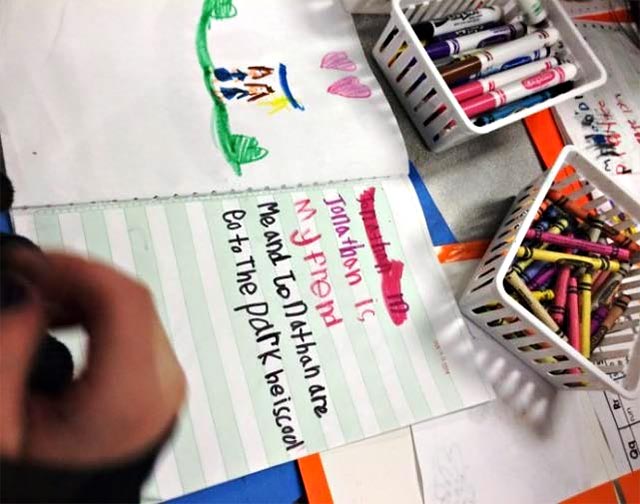 In our Comprehensive Writing Workshop Model, children write across the curriculum, throughout the day, with guided drawing and writing lessons, literature and genre study, writing workshop, phonics lessons, authentic word work, and book making. Diverse student needs are met through targeted, differentiated learning.
Interactive Story Songs and Musical Dramas are Part of a Comprehensive Literacy Model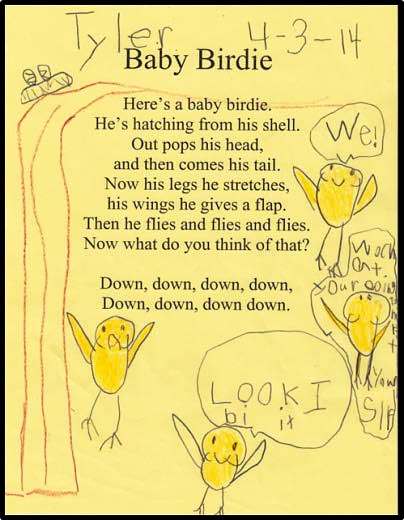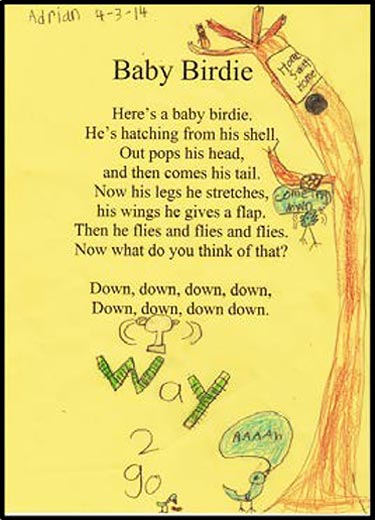 Interactive Story Songs and Musical Dramas are used as models for building narrative stories, teaching vocabulary, and playing with language and images.
"Here's a Little Birdie"  Kindergarten Writing: Ch.1.
Handwriting Lessons Simultaneously Teach Sight Words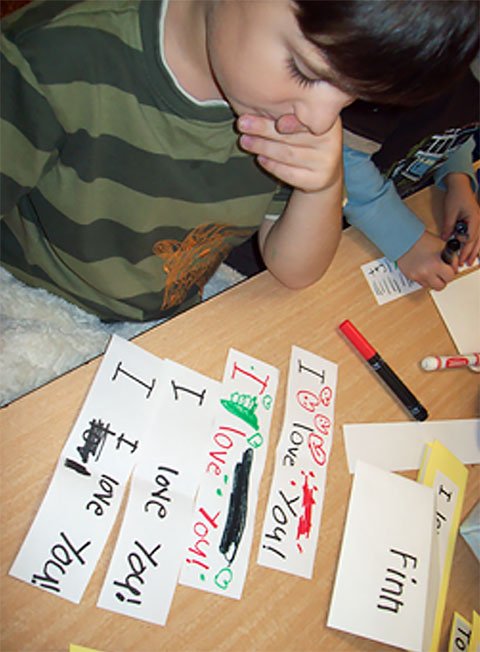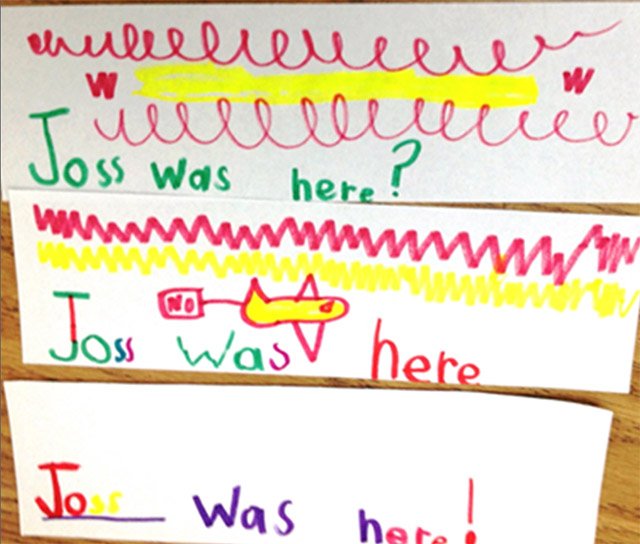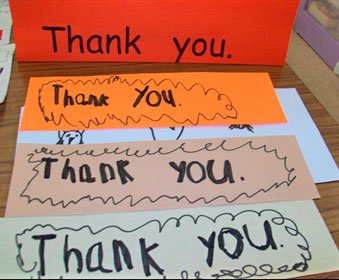 We build handwriting and word work fluency, stamina, and writing motivation through "secret messages": I love you! Thank you. Josh was here! Children are excited to take these home and hide them around the house.
We Immerse Children in Predictable Texts!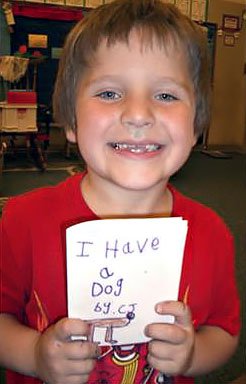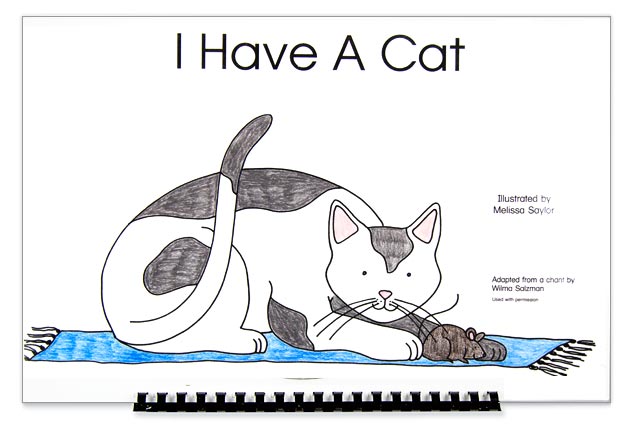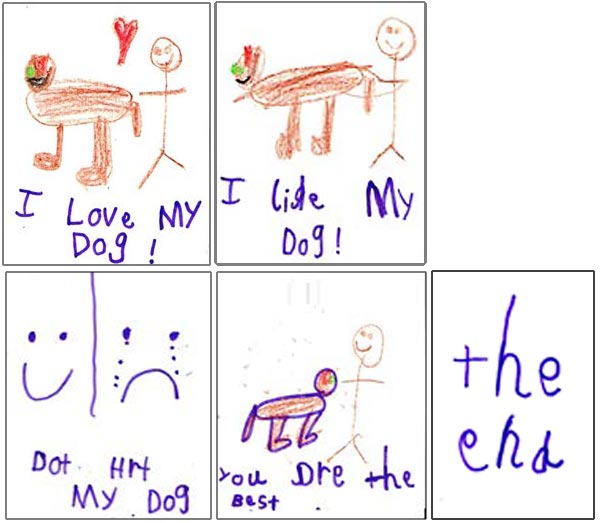 Children internalize language and story patterns from mentor texts, using the frames for their own ideas: I Have a Cat, a Nellie Edge Read and Sing Big Book™ becomes a frame for writing about a favorite animal.
Children Love "Stamp and Read Skinny Books"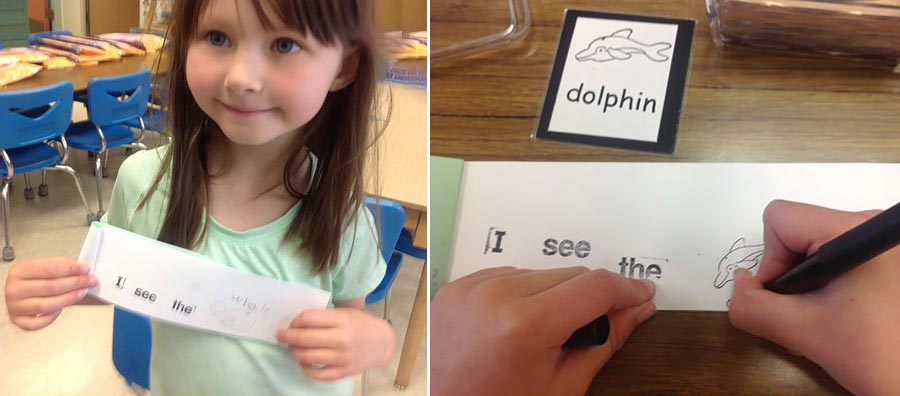 Making "Stamp and Read Skinny Books" teaches concepts about print, and builds high-frequency sight vocabulary: "I see the…" "This is a …" Stamping is soon replaced with fluency writing power sentences: "I see the dog." "This is my cat." "I love Mom." See Weekly Focus Blog.
Kindergarten Writing: Ch. 9.
Children Learn: Your Pictures and Words Tell a Story

Family Literacy Includes Home/School Book Buddy Bags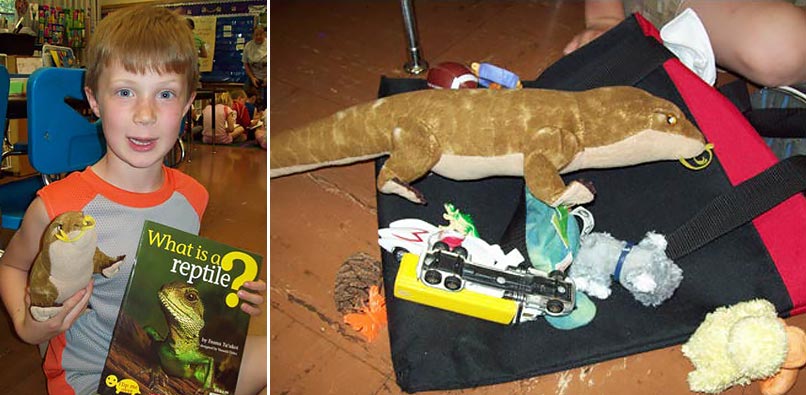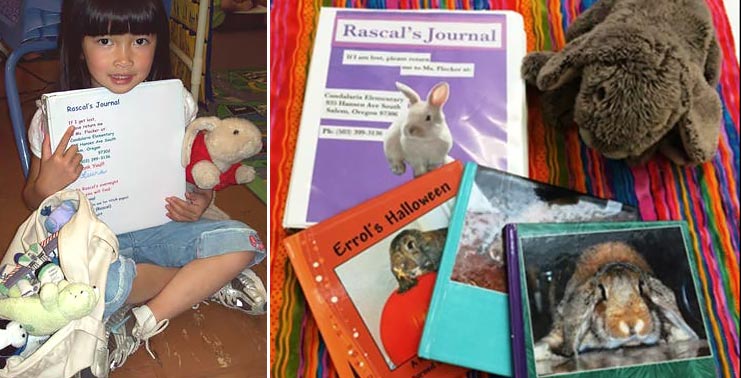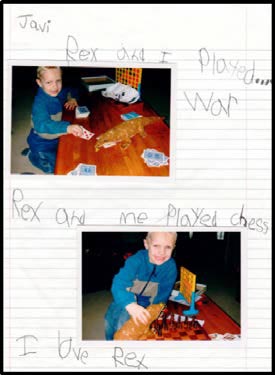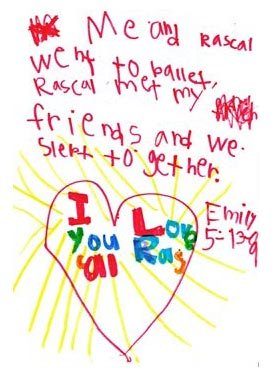 Home/School Book Buddy Bags (both fiction and nonfiction) are a motivating opportunity for children to draw, dictate, and write about class mascots and encourage family literacy. Photos are often added. 
We Write Elephant and Piggie Books

Elephant and Piggie books motivate children to learn to draw and to try on the narrative style of author and illustrator Mo Willems.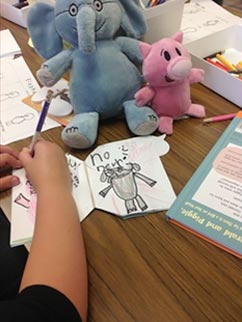 Comprehension Questions Guide Our Thinking:
Who? What? Where? When? Why? and How?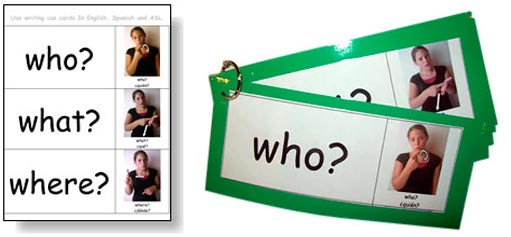 Kindergartners learn to sing and sign the basic comprehension questions Who? What? Where? When? Why? and How? These become embedded in long-term memory to support writing as a thinking process—K-12!
Weekend News Journal Involves "Parents as Partners"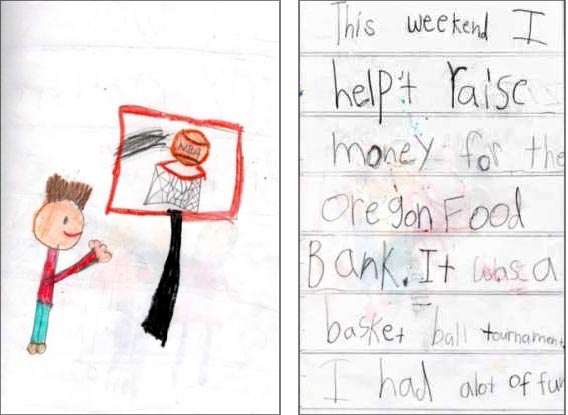 The Home/School Weekend News Journal is an authentic and powerful invitation to narrate a single event or several loosely-linked events and provide a reaction: "I went to…" "It was fun!"
End-of-Year Published Books  Documents Writing Proficiency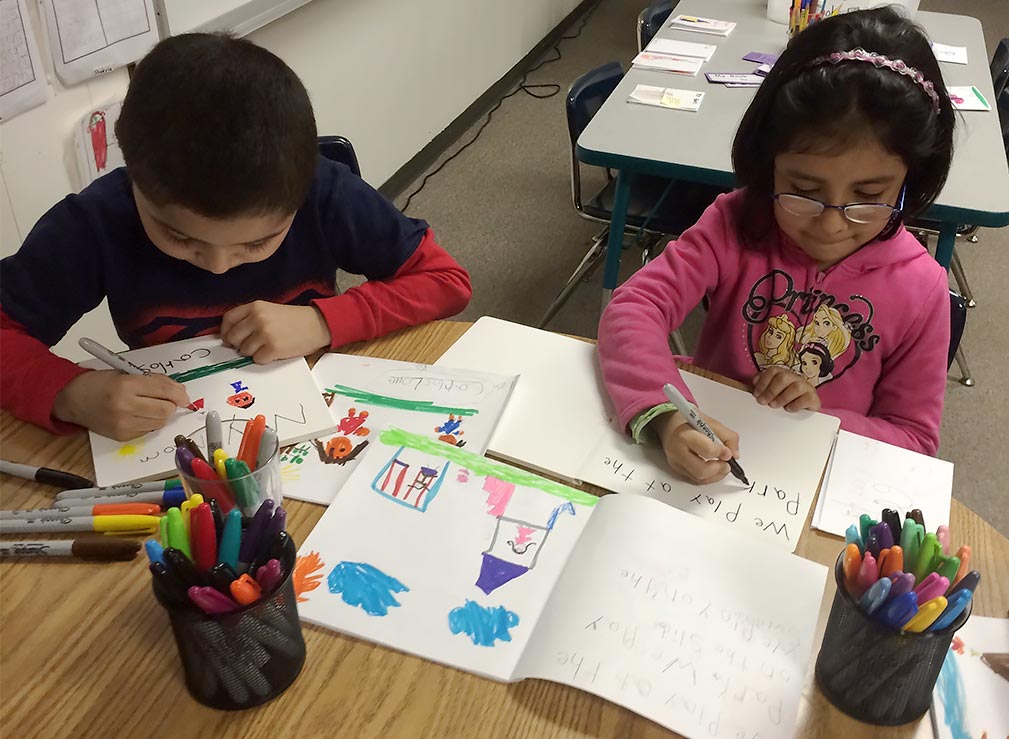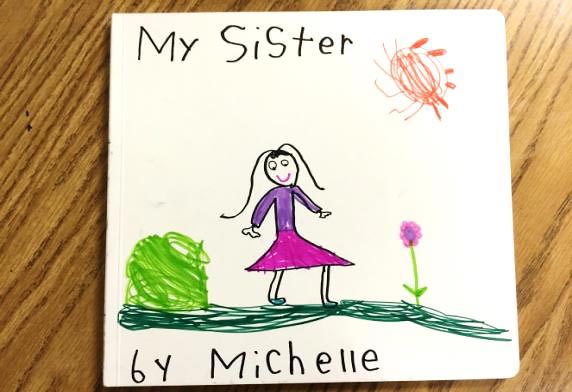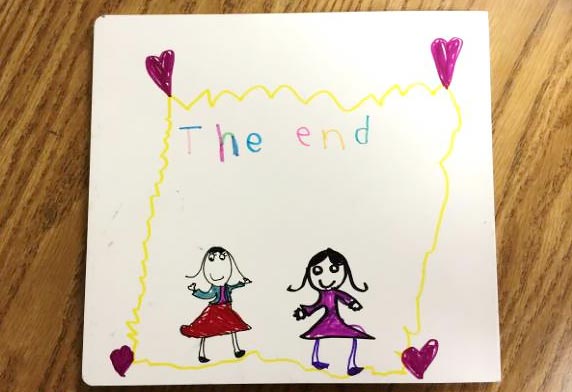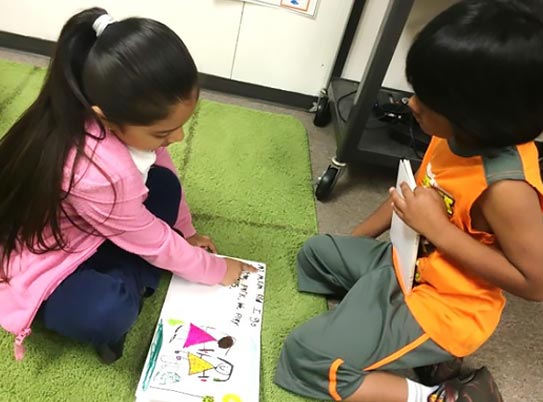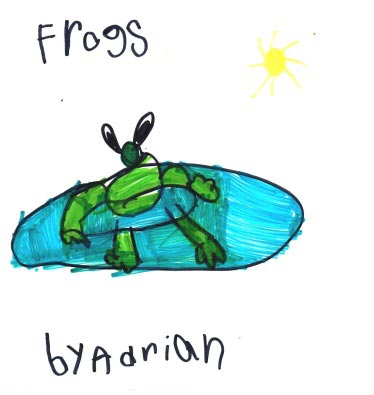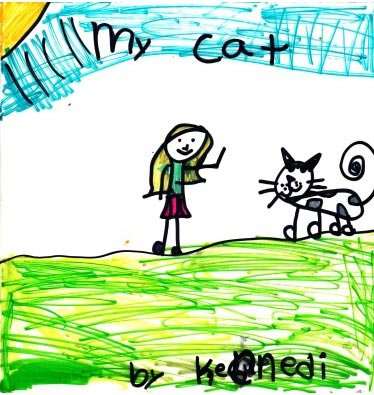 End-of-year published books from the Writer's Workshop feature a child's favorite story which is proofed, edited, revised, rewritten, illustrated, and shared. (Copies of books are made and used as mentor texts.)
Kindergarten Writing: Ch. 9.
We Celebrate our Prolific Kindergarten Writers!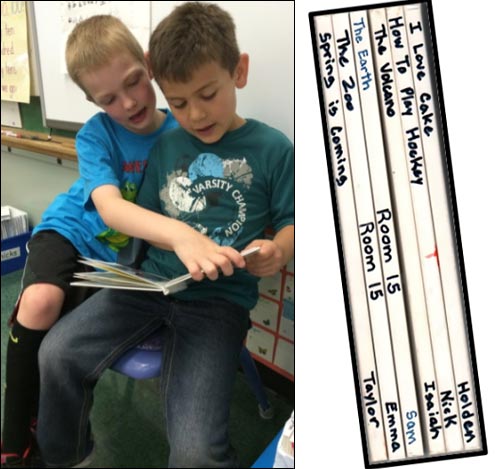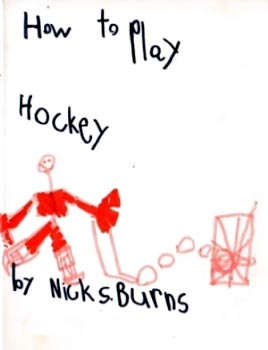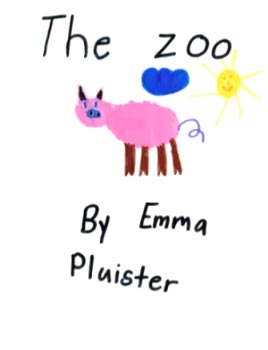 Children have been drawing and writing lists, labels, letters, messages, skinny books, draw-an-animal books, folded books, science journals, math journals, weekend journals, "heart word" sentences, and Writer's Workshop stories—all year long!
We have created systematic and joyful pathways to beginning writing proficiency. It is an exciting teaching journey!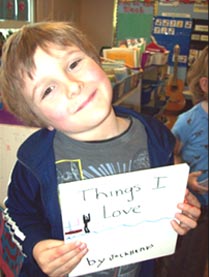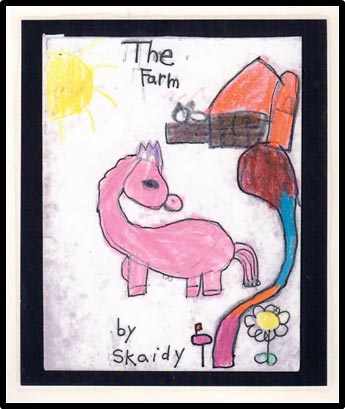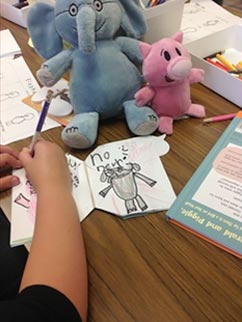 Nellie Edge Online Seminars
Nellie Edge teaches you essential skills designed from 30 years of experience in step-by-step videos:
Seminar #1: Multisensory ABC and Phonics Immersion
Seminar #2: Kindergarten-Friendly Handwriting Matters!
Seminar #3: Authentic Sight Word Work
WITH EACH SEMINAR YOU'll RECEIVE:
Unlimited Access to Online Video Tutorials
Companion Teacher's Guide
Coordinating Classroom Resources - ready to use!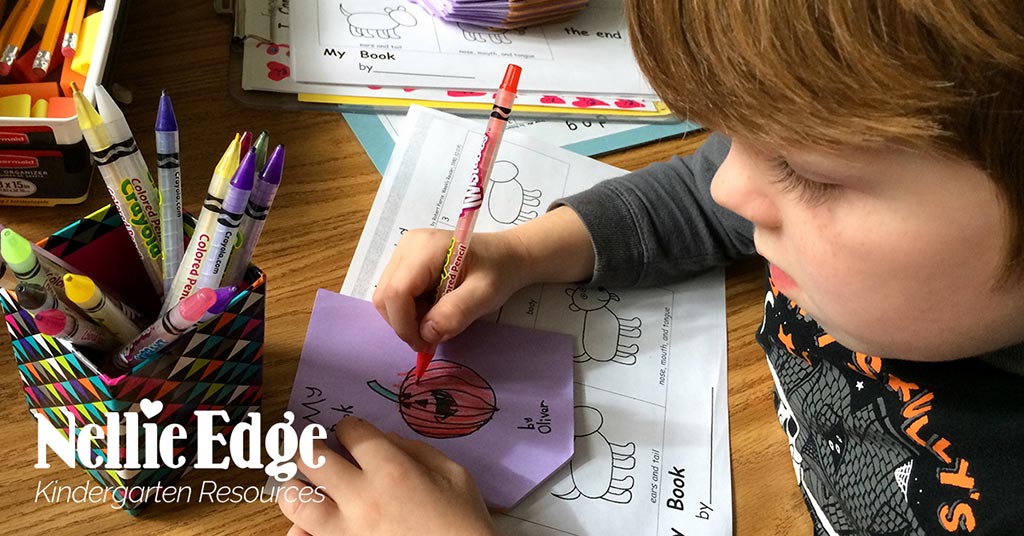 Narrative Writing Resources
Writing Related Blog Articles
Receive Our Weekly Focus Kindergarten Blog
High-Impact Strategies to Inspire Your Practice. Free Downloads!