15 Reasons to Build the Out Loud Culture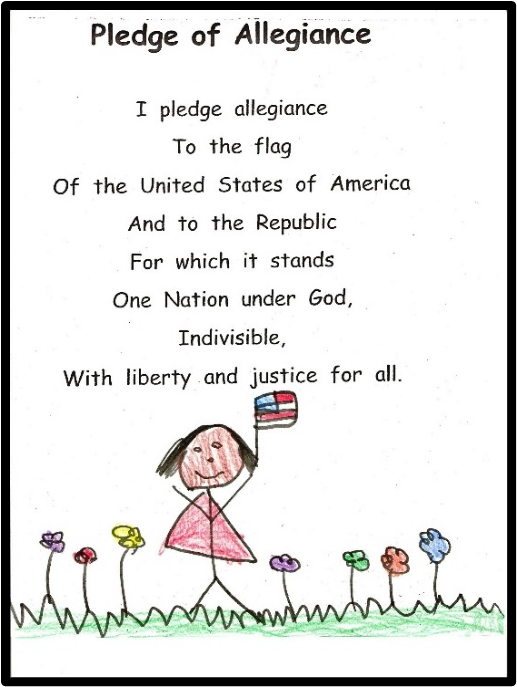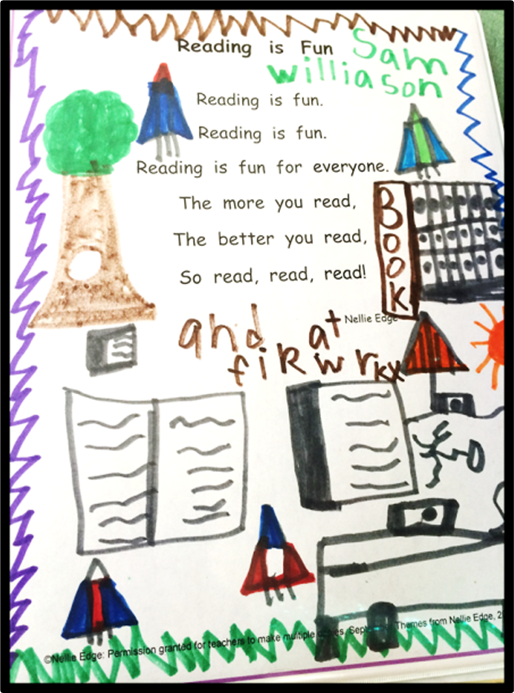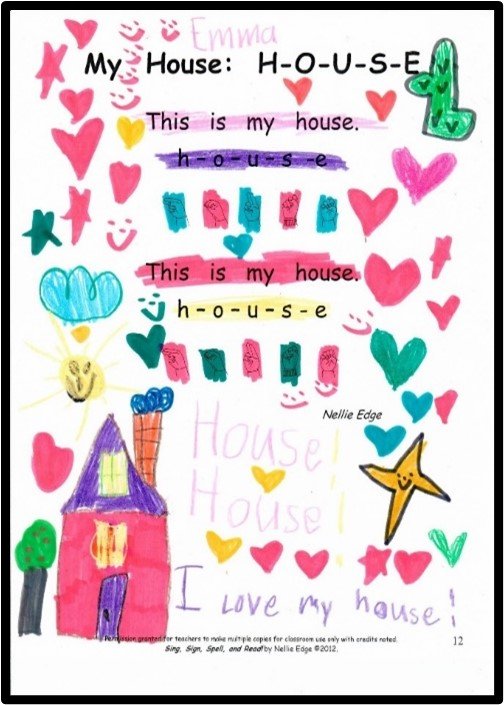 I am learning to draw with detail and it makes me happy!

My whole class has fun sharing these poems and songs together.

I can memorize, recite, and perform language.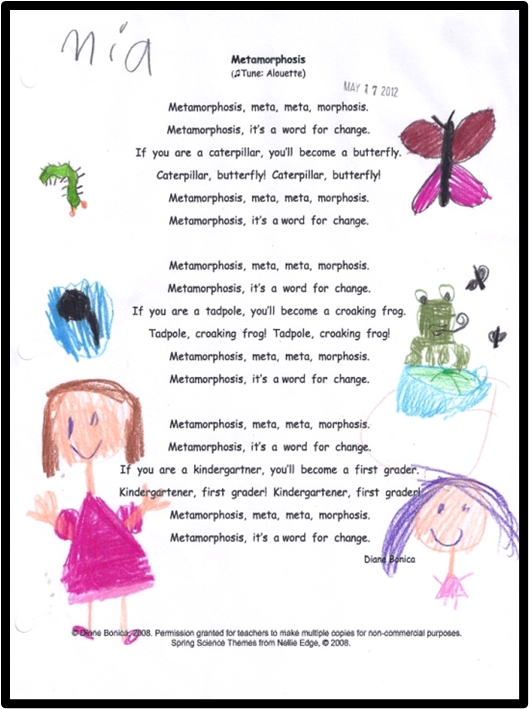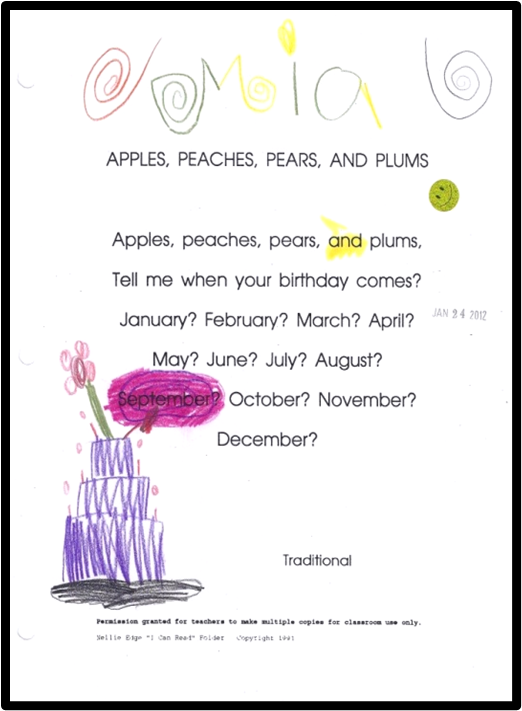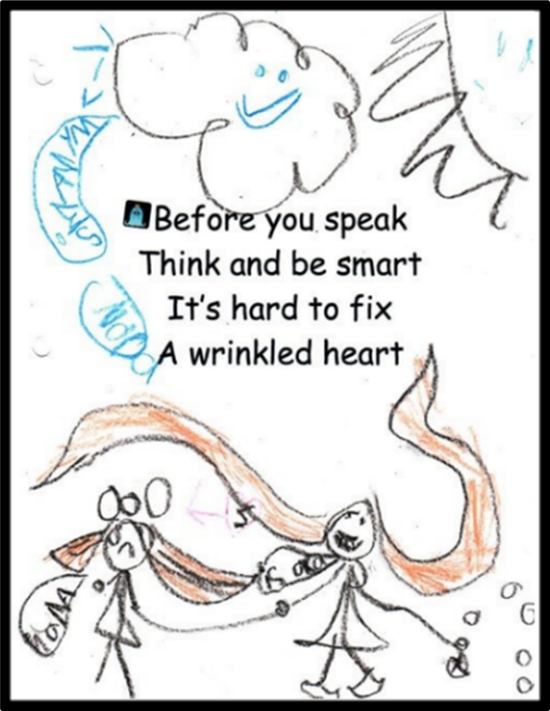 I can reread these poems and songs with my family.  

Memorizing rhymes develops phonemic awareness.

I am training my eyes to move quickly across the page.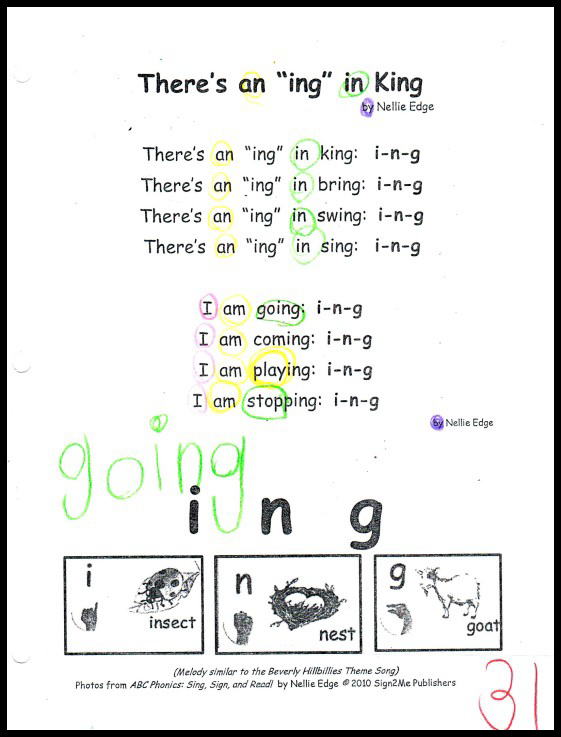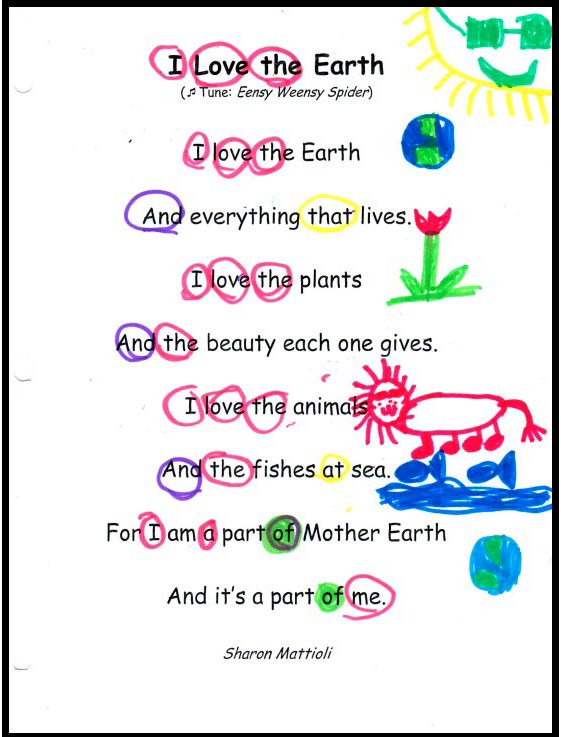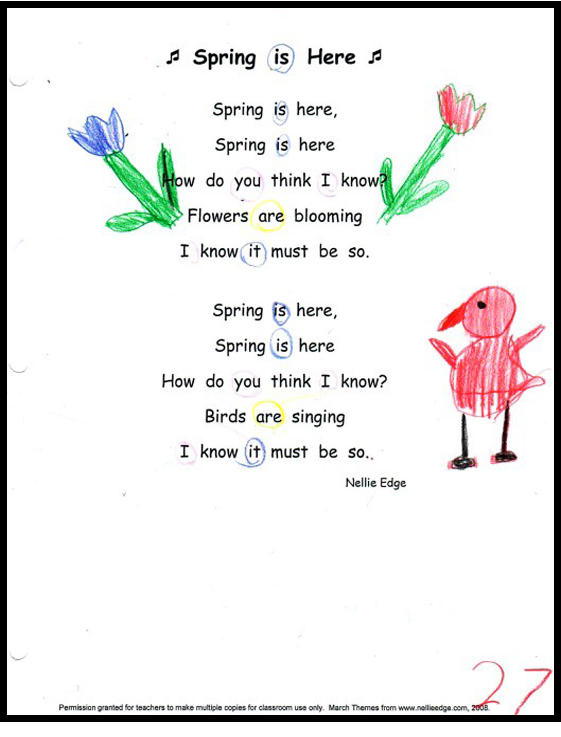 I am learning new vocabulary.

I can practice using my phonics skills to read new words.

I can read high-frequency words "by heart!"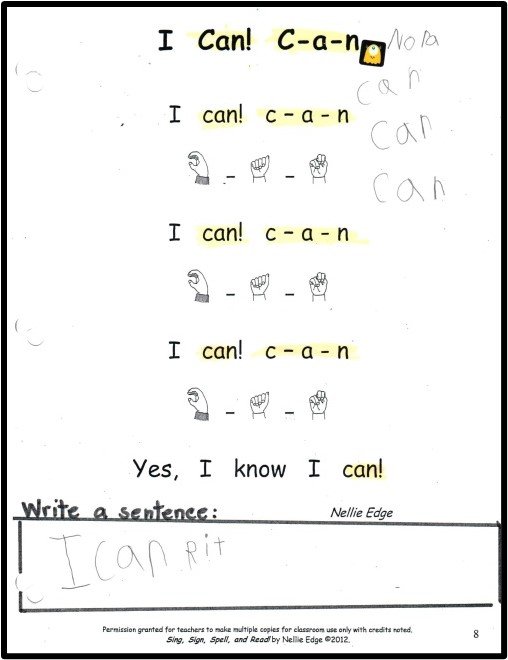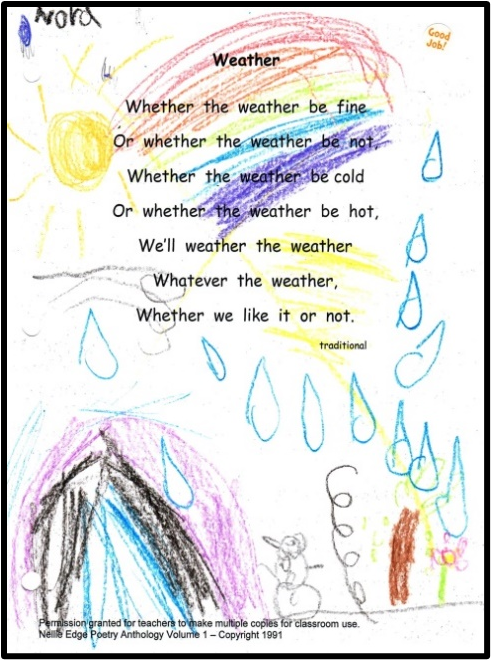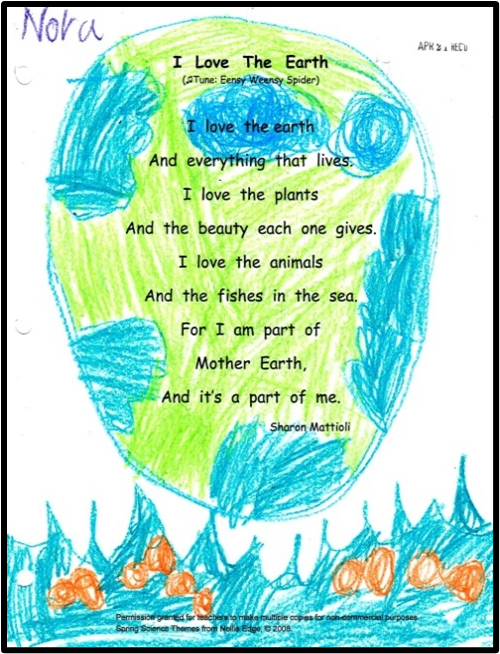 The more I practice, the better I get! 

 I am learning to be a good expressive speaker—just like my teacher! 

Every time I reread a rhyme, my reading gets better.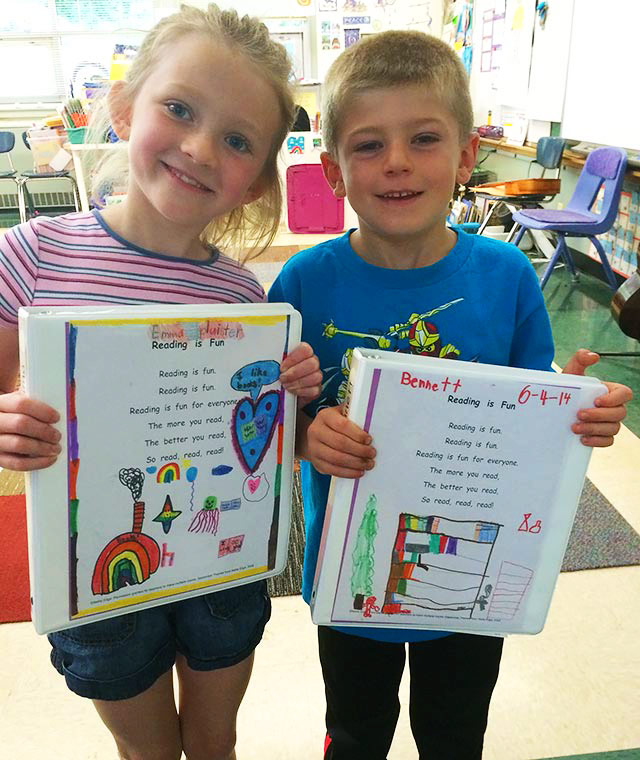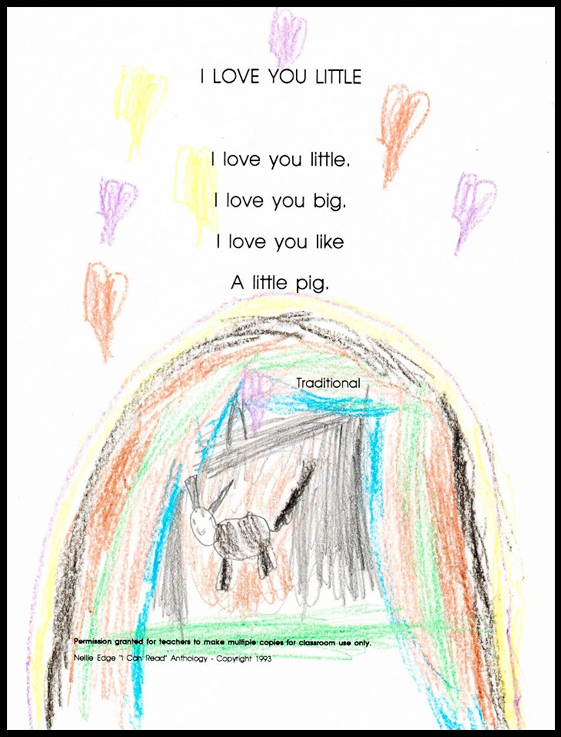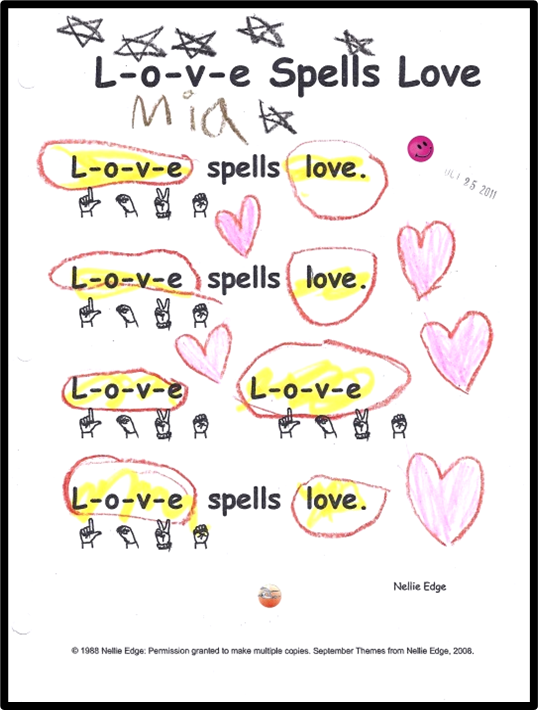 The Art and Science of Teaching Reading with Best Practices
Our students need a solid foundation of phonemic awareness, phonics, and writing skills (encoding sounds to print) to build reading success! They also deserve oral language fluency and to be a part of a joyful learning community. We encourage you to build a love of language and an "I can do it!" mindset with shared poetry and song experiences. We honor both the art and science of teaching reading when we give students "I Can Read" Poetry Notebooks to build foundational skills and create celebrations of language! 
Announcing the Growing "I Can Read!" Poetry Notebook Bundle
from Nellie Edge Kindergarten TpT

 
Grab it now for huge savings! $13.00 for 48 hours only! 
Receive Our Weekly Focus Kindergarten Blog
High-Impact Strategies to Inspire Your Practice. Free Downloads!