ABC Phonics Sing, Sign and Read! Instruction ASL Videos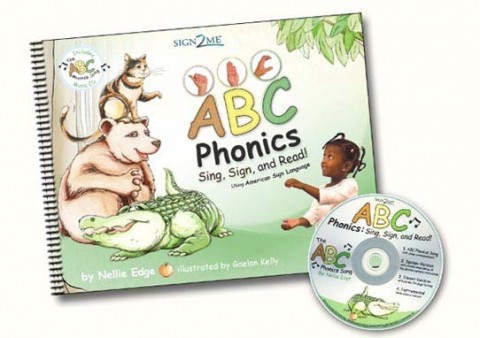 ABC Phonics: Sing, Sign, and Read!book and CD by Nellie Edge
(Sign2Me/Northlight Publishing, 2010)
Begin the year with one key ABC and phonics book as your anchor text! We are excited to announce the initial publication of ABC Phonics: Sing, Sign, and Read! a multicultural ABC book and CD in teacher's edition. Hundreds of teachers and parents using earlier versions of this book have proven the power of adding singing, fingerspelling, and American Sign Language (ASL) to their ABC program! Engaging children in a multisensory musical adventure as they develop letter and sound correspondence dramatically increases recall.
Receive Our Weekly Focus Kindergarten Blog
High-Impact Strategies to Inspire Your Practice. Free Downloads!