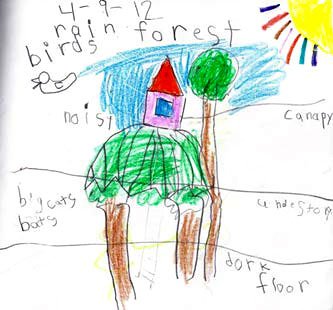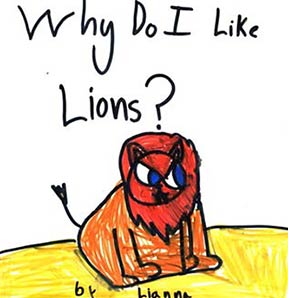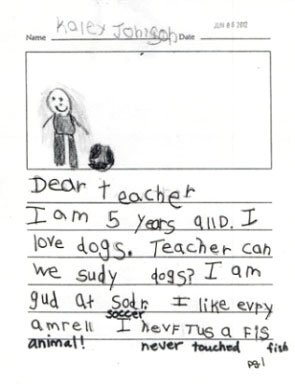 Page references are from Kindergarten Writing and the Common Core: Joyful Pathways to Accelerated Literacy! 2015, Nellie Edge.
Information Writing: W.K.2. Use a combination of drawing, dictating, and writing to compose informative/explanatory texts in which they name what they are writing about and supply some information about the topic.
Multisensory ABC and Phonics Immersion strategies: Teach fingerspelling and American Sign Language (ASL) and differentiate learning.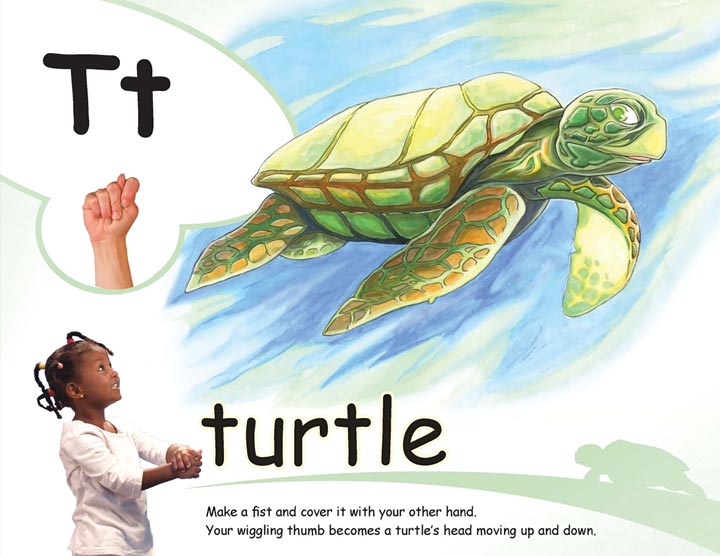 Make a fist and cover it with your other hand.
Your wiggling thumb becomes a turtle's head moving up and down.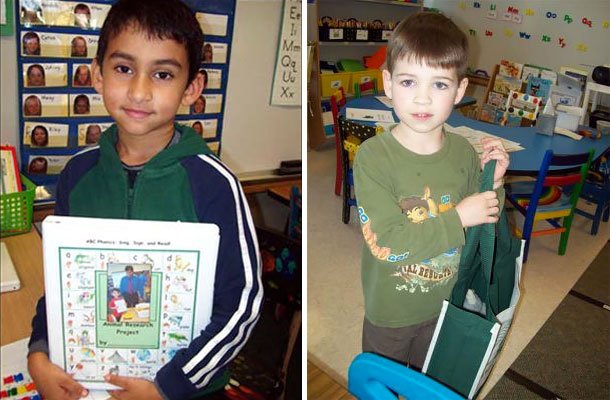 Early readers become early researchers.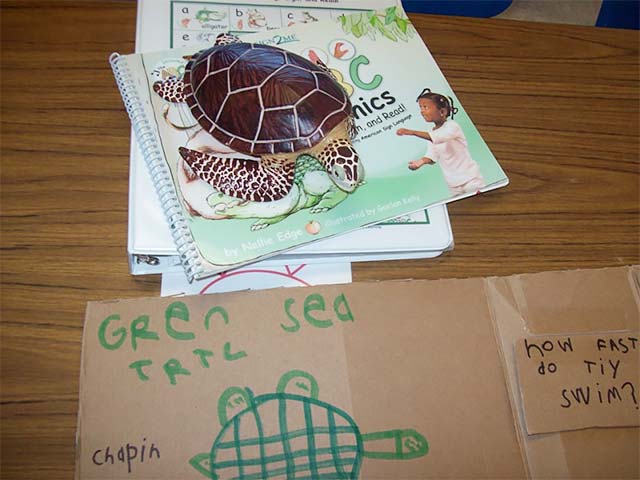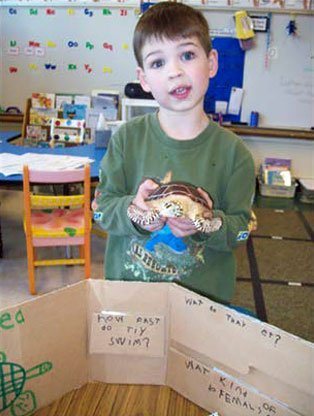 Our ABC Phonics: Sing, Sign, and Read! book is an information book featuring real children demonstrating American Sign Language (ASL). For kindergartners who are already proficient writers early in the year, it becomes the motivation for an animal research project: Study your favorite animal! Parents of early readers and writers appreciate that ALL children are receiving an art-rich, Talented and Gifted (TAG) curriculum. They are amazed at our focus on voracious vocabulary instruction and kindergartners as researchers!
Learning to draw with detail supports the writing process.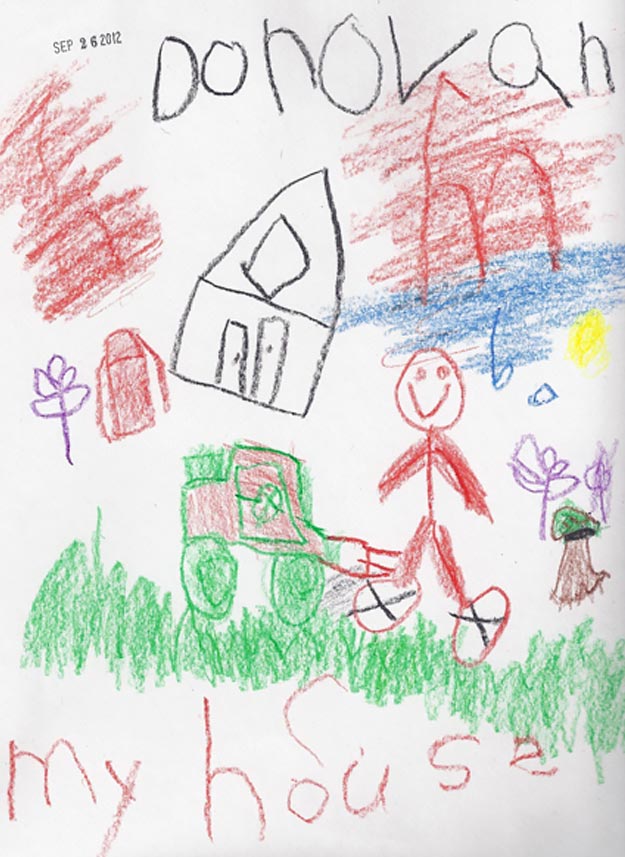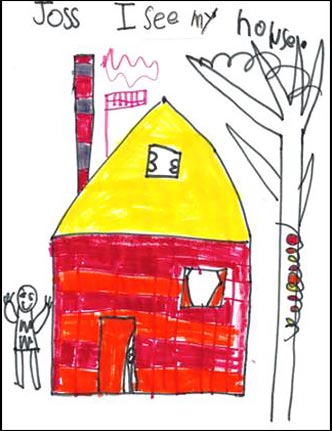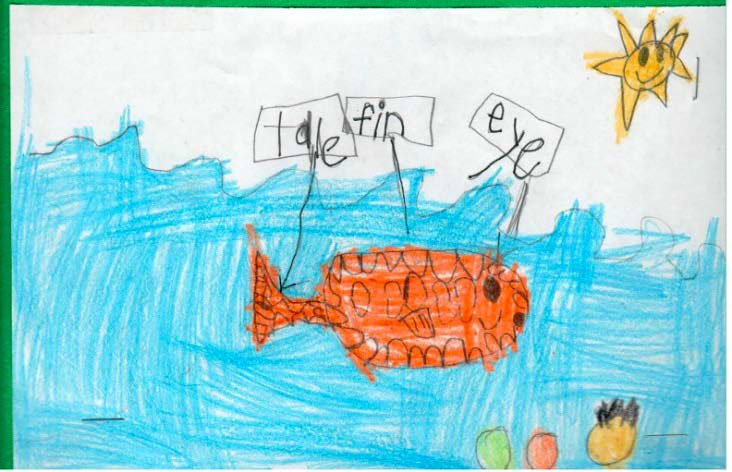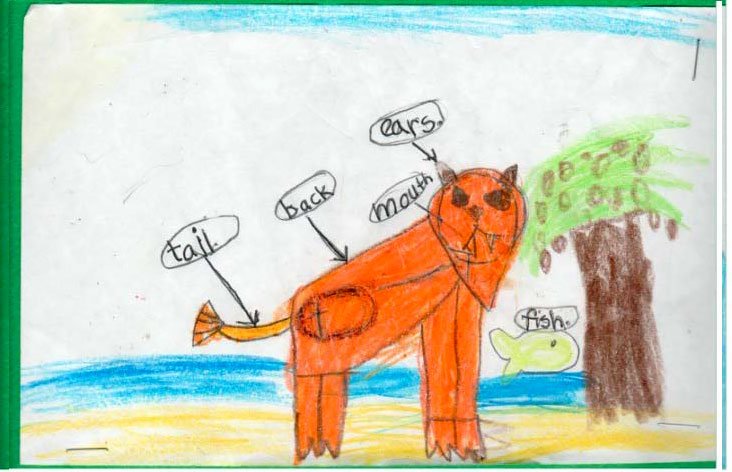 We teach children how to focus, observe closely, draw with detail, and label their drawings: my house, dog, cat, tree, me … labeling becomes more detailed later in the year with in-depth animal studies.
Authentic kindergarten writing has meaning and purpose.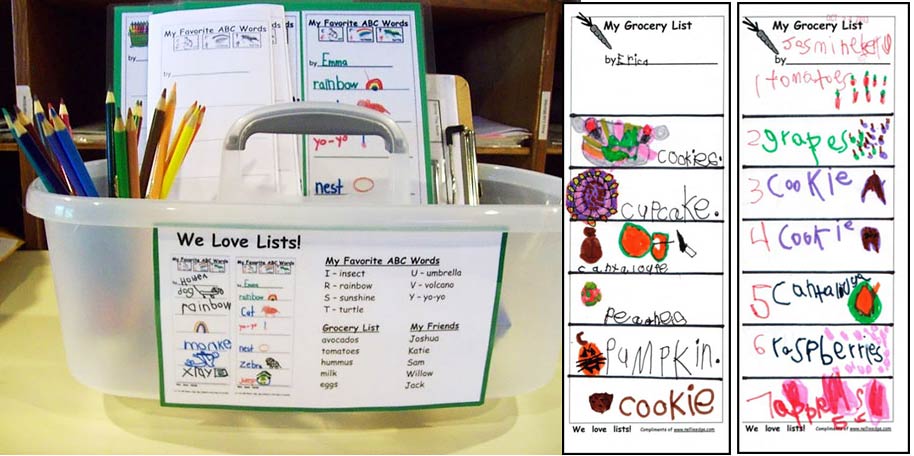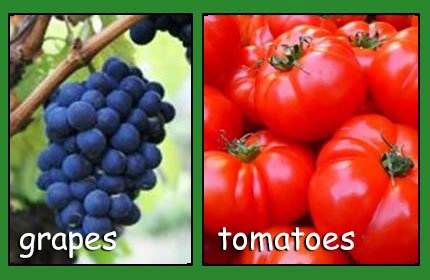 Children use labeled photos to make their own real world grocery lists! They begin building independence and stamina as writers and learners using the tote: We Love Lists. Every child's writing and drawing are unique, and every child is successful. (58)
Authentic word work and guided drawing motivate young writers: Kindergartners love to make books!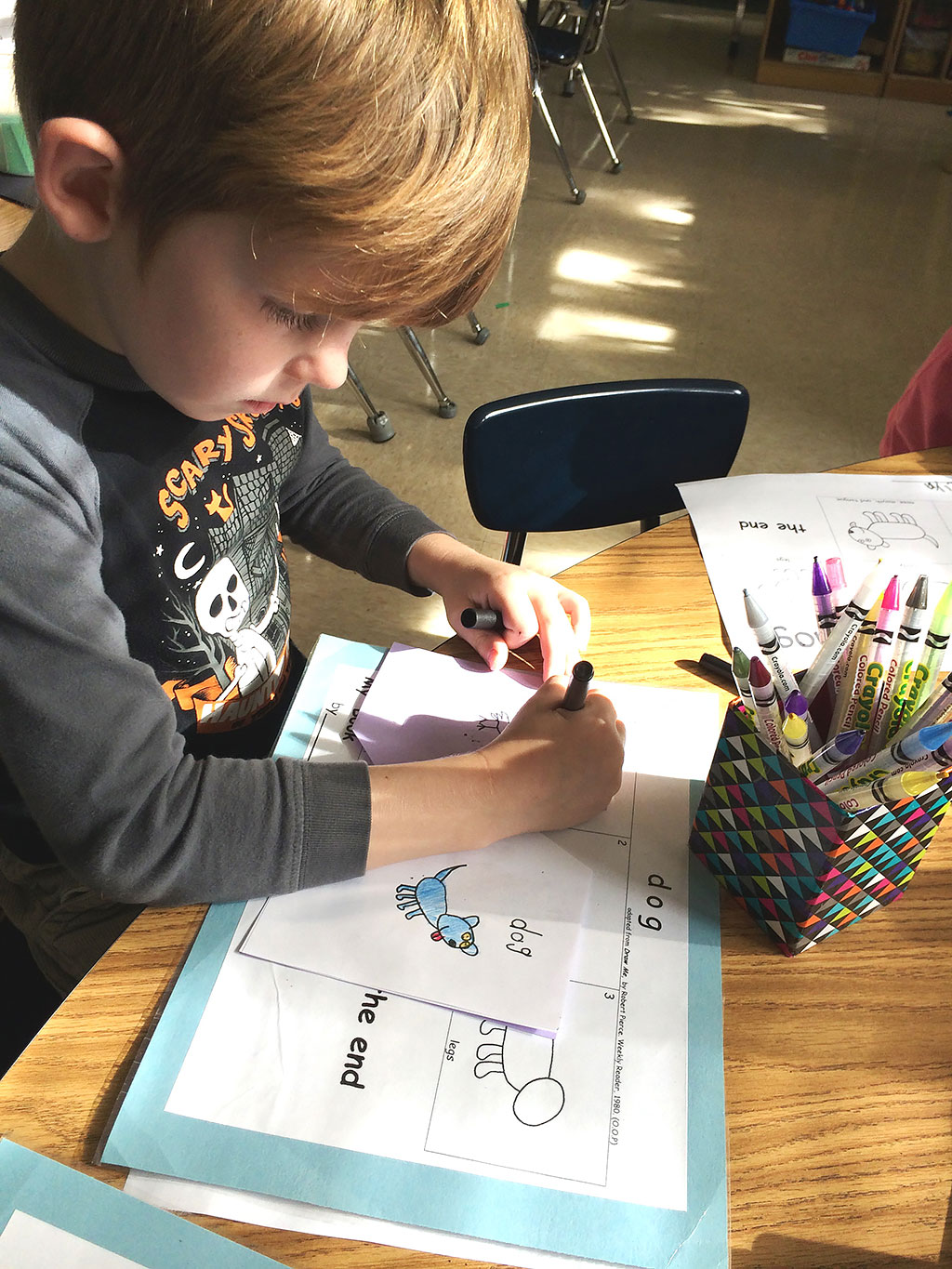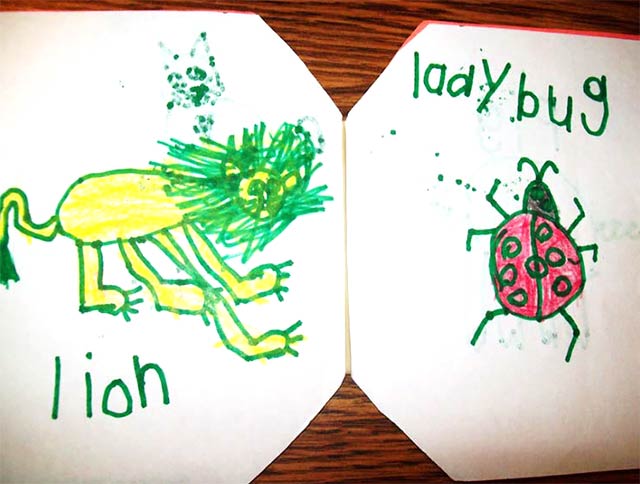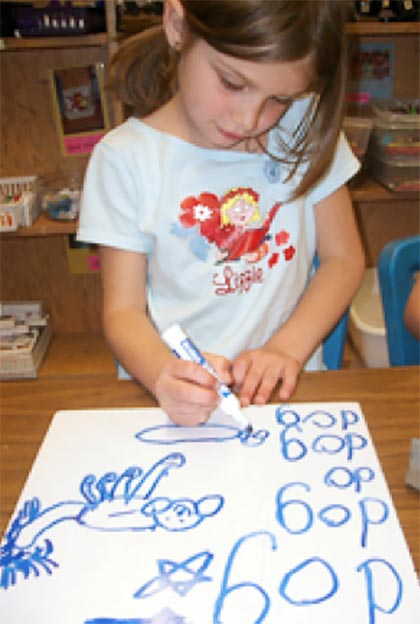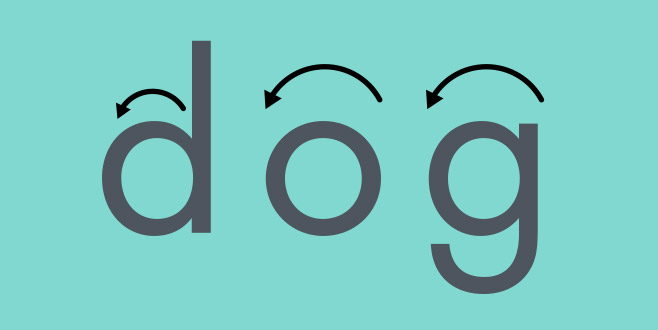 Children make "Draw an Animal Books" while developing efficient handwriting, drawing skills and fluency with high-frequency "heart words." All children love to draw animals and make books!
In our Comprehensive Writing Program, kindergartners build fluency with high-frequency "heart word" sentences.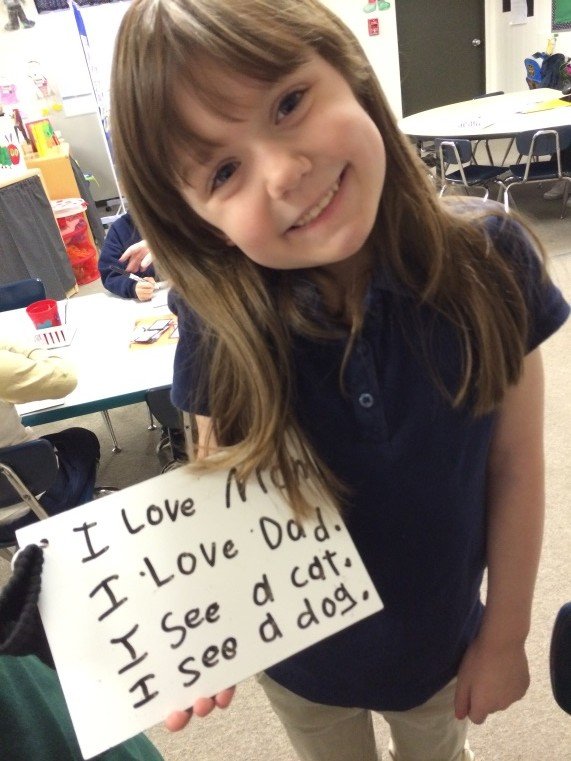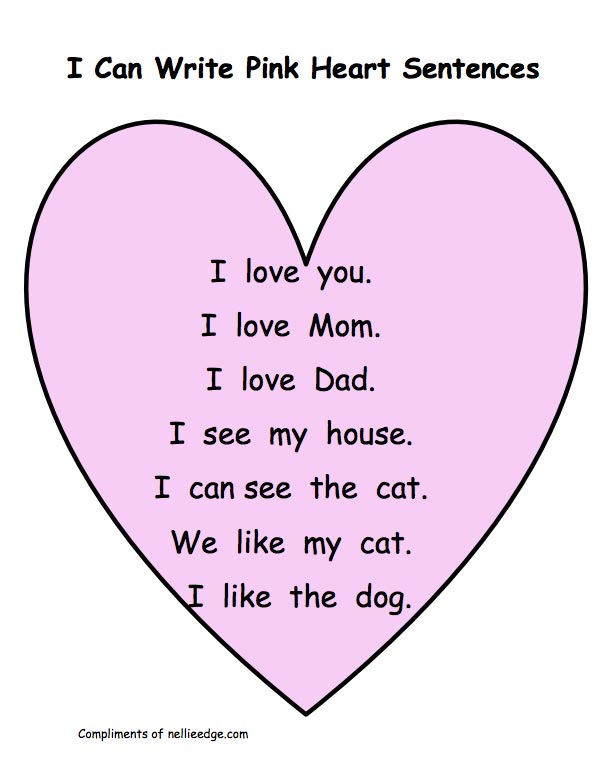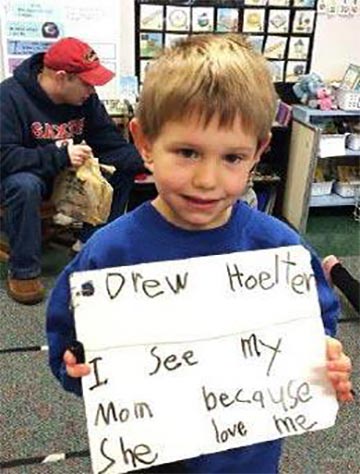 Children enjoy the challenge of daily "quick writes": How many "heart word" sentences can you write today? Within a few months, children have writing power with several high-frequency "heart word" sentences. We intentionally create a positive mindset for learning… Wow! How did you teach your brain to write that whole sentence?

Systematic writing lessons build mastery of consonant-vowel-consonant (CVC) words. Fluency with high-frequency "heart word" sentences and proficiency with phonics-based spelling feeds the writing process.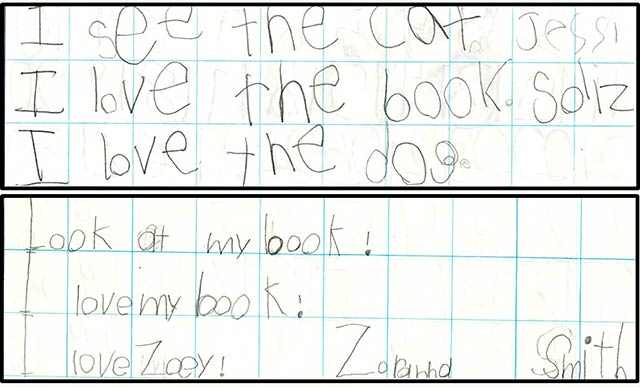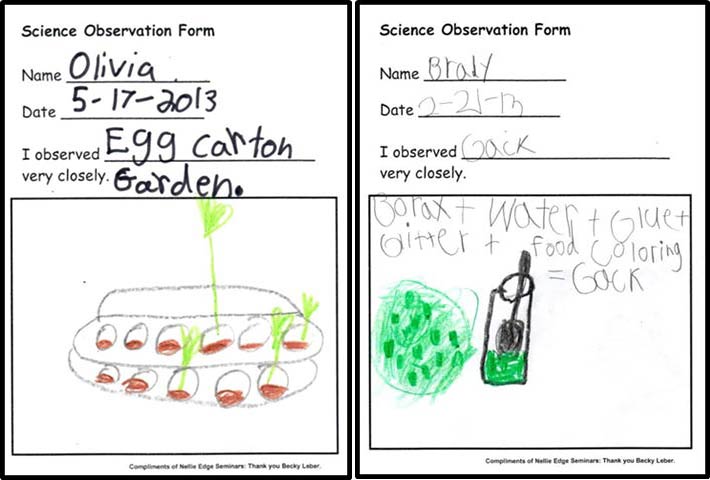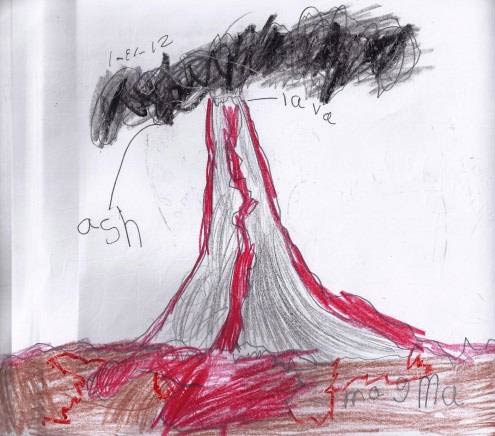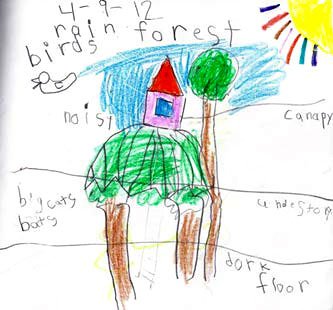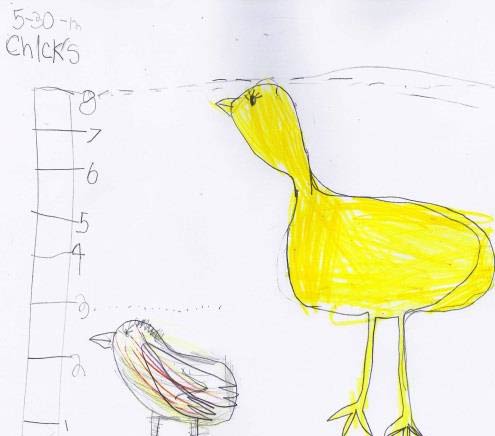 Weekly Science Notebook entries develop skills in drawing and writing: Scientific inquiry, close observation, and hands-on science experiments feed into the writing and drawing process. (264)
The skills of becoming a writer are taught during Writing Workshop.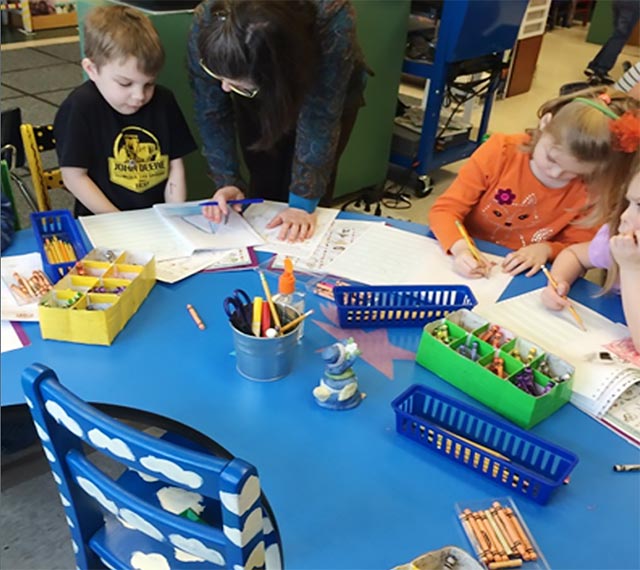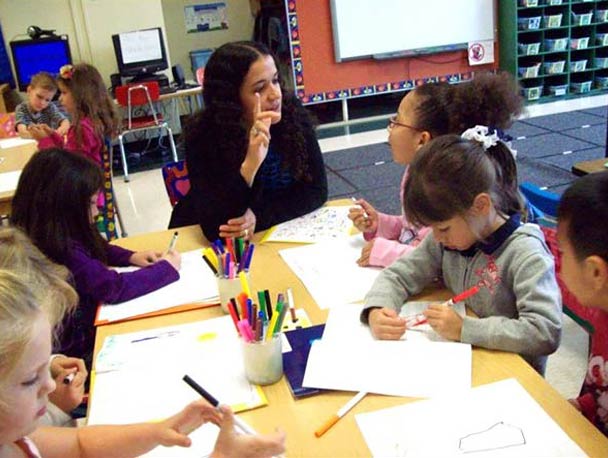 Writing Workshop is where we systematically apply phonics skills, expect a growing collection of high-frequency words to be spelled conventionally, and teach the writing process. Teachers coach into the writing process and honor "kid writing" development. All of our high-impact writing strategies build motivation and stamina for the Writing Workshop.
Kindergartners love Information Writing: It has a purpose!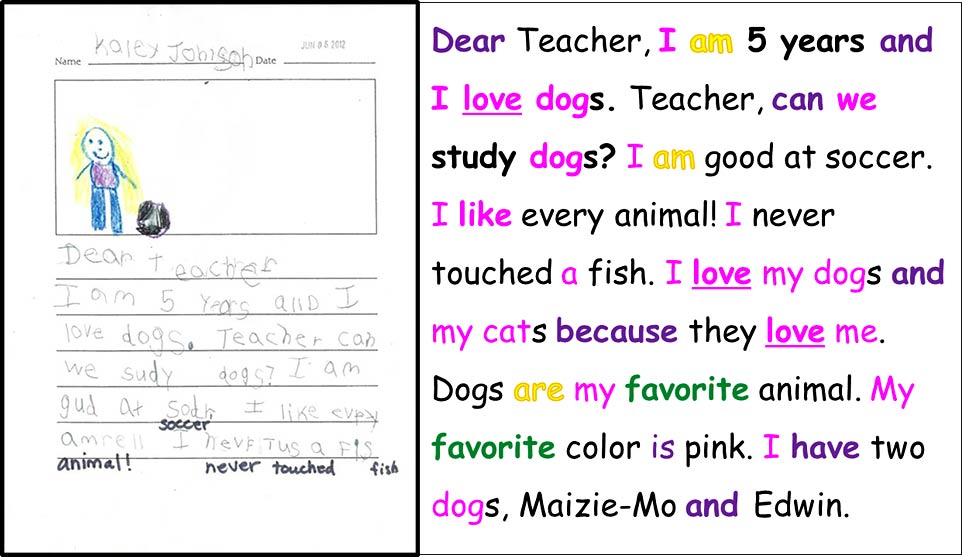 All about Me: A Letter to My First Grade Teacher becomes a powerful, motivating, and purposeful end-of-year Information Writing piece. (More proficient writers prided themselves in write two pages!) First grade teachers delight in reading these! (235)
Nonfiction studies inspire published books.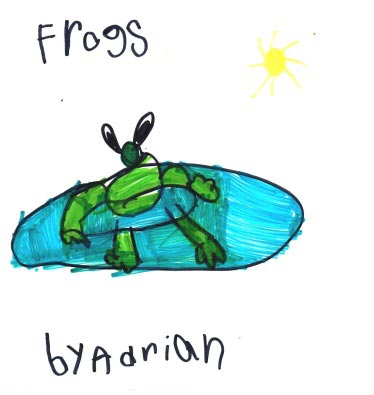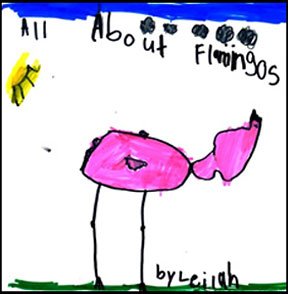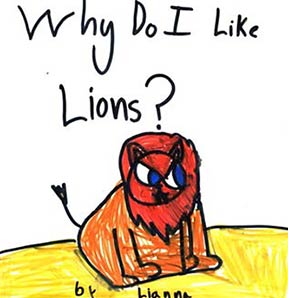 Kindergartners, like 12th graders, will write, edit, and publish books. – Lucy Calkins
Students are fascinated by nonfiction studies; some choose information writing for their final published books. They show great pride in reading their published books to their kindergarten friends.
We know how to grow engaged and purposeful writers with "Parents as Partners".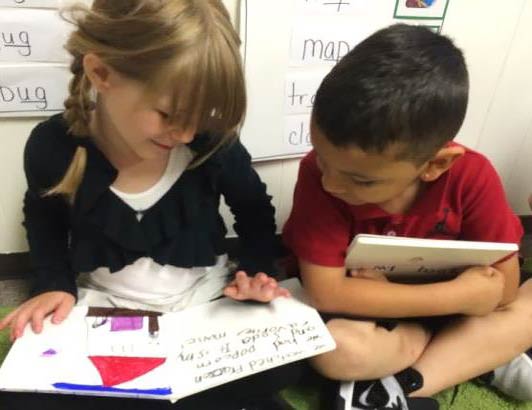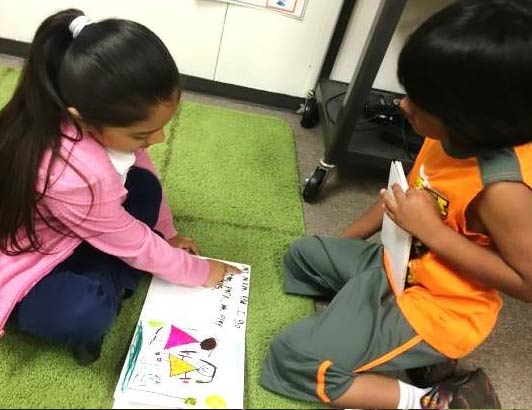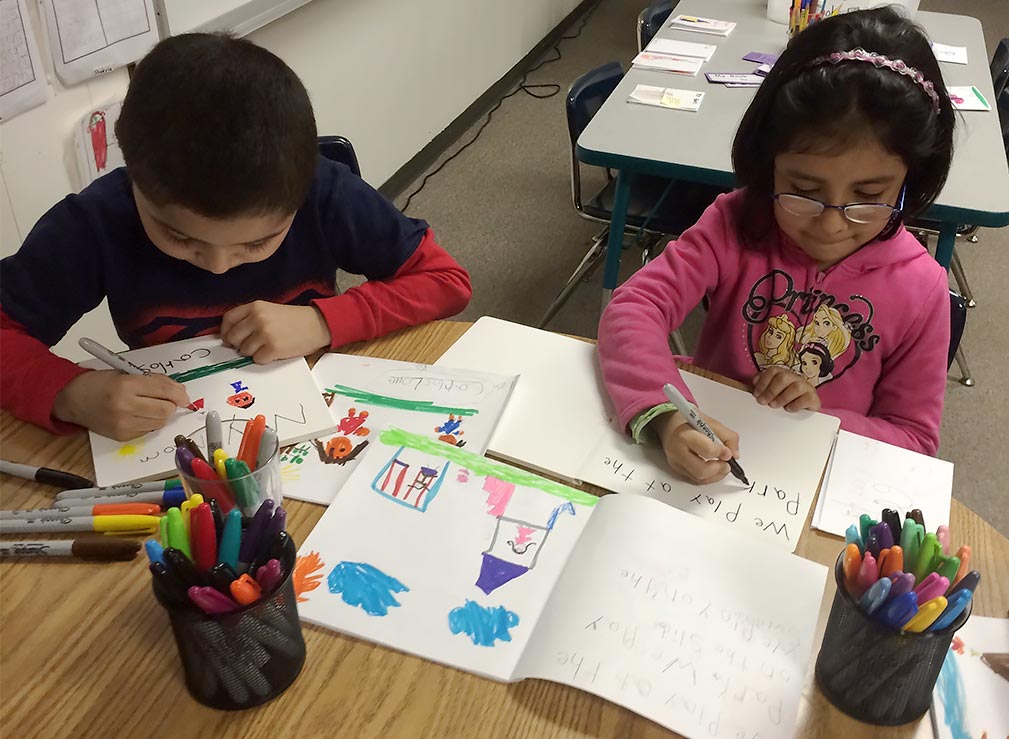 Kindergarten writers learn to observe closely, draw like scientists, and craft information stories. We provide joyful, authentic pathways to the Common Core.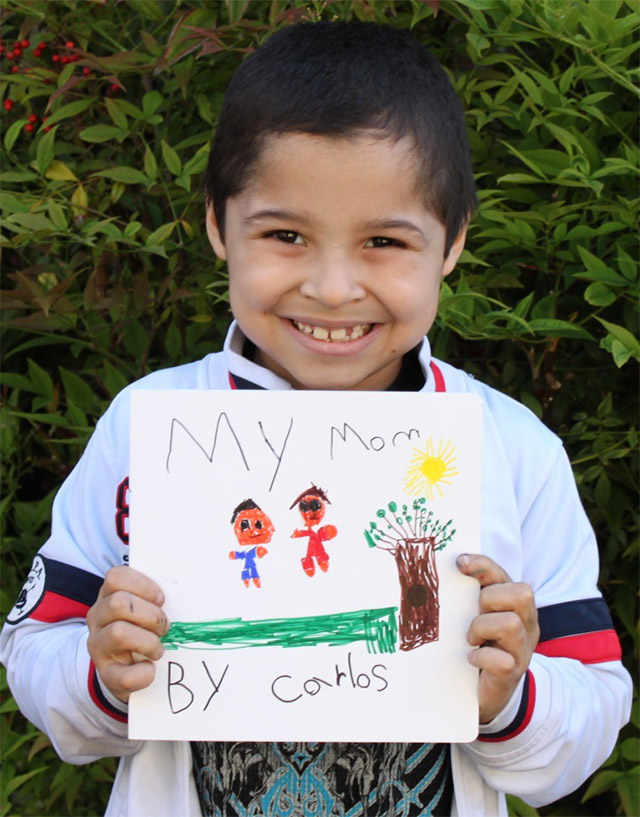 My name is Carlos Lowe. I was born in Salem, Oregon. I have 1 brother and 2 sisters. I like to play with my Legos and cars. My favorite food is chicken nuggets. When I grow up, I want to be a race car driver.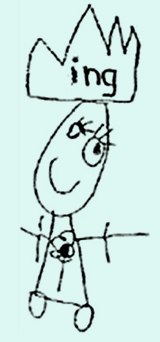 Thank You Bill & Melinda Gates
Thank you, Bill & Melinda Gates and authors of the ELA Common Core Writing Standards: We raised our expectations, developed high-impact strategies, and discovered there is no ceiling to early writing success! Powerful kindergarten writing instruction in our Title 1 schools may be one step towards breaking cycles of poverty.
Dramatically Accelerate Kindergarten Writing Proficiency!
Writing Workshop #3 with Nellie Edge
From Independent Writing Centers to Published Books
 April 13, 2019 in Salem OR
In just one day, experience the power of authentic kindergarten writing strategies.
Information Writing Resources
Writing Related Blog Articles
Receive Our Weekly Focus Kindergarten Blog
High-Impact Strategies to Inspire Your Practice. Free Downloads!