Write-a-Message Center empowers children to use writing for real-world purposes. Word work needs to be authentic, differentiated, motivating, and socially meaningful. Create an Independent Writing Center tote that has all the props needed for more proficient writers to soar and to provide scaffolding for younger less experienced writers: information folder, model sentences, photo/name page, black pens, colored pens, assorted blank paper, and envelopes.
Now for the 8 Steps to Success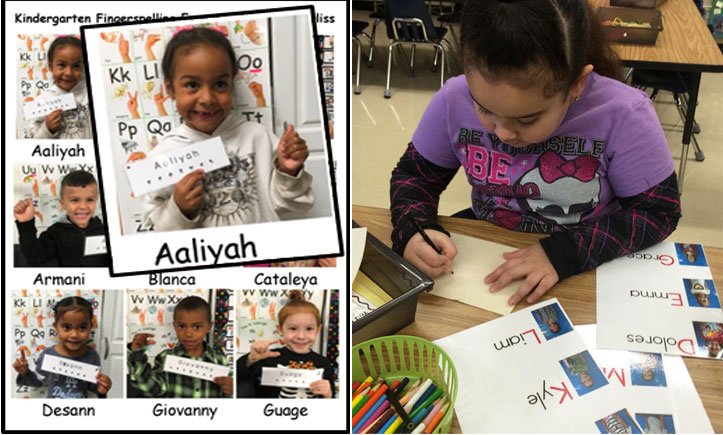 1. Include names and photos of kindergarten friends in the writing tote: use larger photos and print names for younger learners

2. Use Sing, Sign, Spell, and Read! songs to teach students how to spell "To" and "From." Sing and fingerspell words. See TPT Sight Word Program. These pages now have QR codes to support distance learning.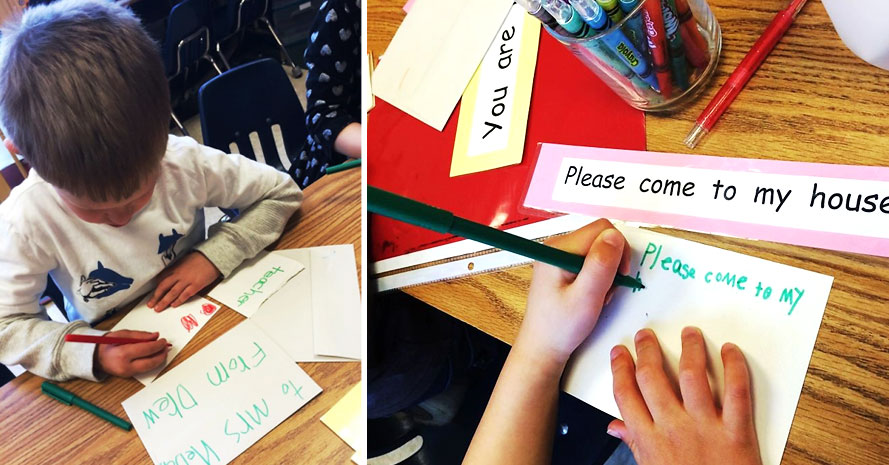 3. Model how to write a message and draw a picture. Consider sending each child a simple message: "I like you." To ____, From _____. How fun to give the children envelopes with their name on it!
4. Make an "I Chart" and teach independence. Once children experience how good it feels to receive a message, they will be eager to make cards and letters for their family and friends all year long! At first, an adult will need to guide children through the expected Independent Writing Center behaviors: Make and "I" Chart.

5. Add a Mail Box to your Literacy Center. Children delight in delivering the mail.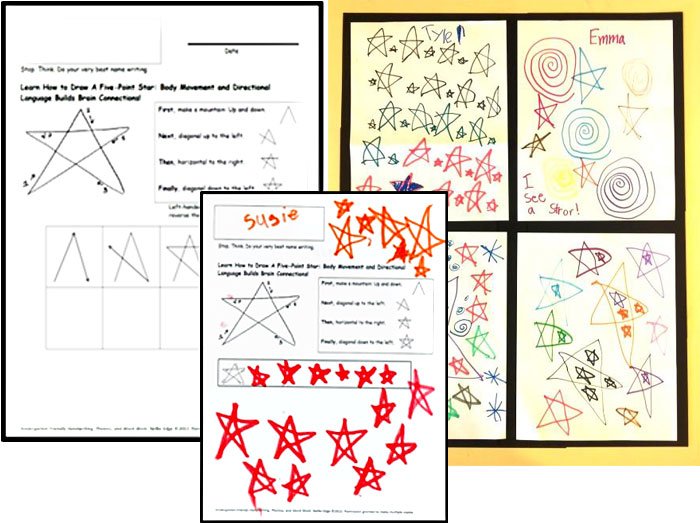 7. Children will soon start writing "I love you" messages to teacher. Treasure these gifts! Post them on your wall and keep a separate notebook for your growing collections of love and appreciation messages to teacher.
8. Renew interest in this center by changing the color or shape of the paper and adding new pens. Invite children to write a new kind of message: Valentine' s Day messages, Mother's Day cards, Thank you messages, and miniature messages. Learn more: See Preview of Write-a-Message Kit on
TPT. (119 pages of Writing Support)
Receive Our Weekly Focus Kindergarten Blog
High-Impact Strategies to Inspire Your Practice. Free Downloads!