Begin the Year with Nellie Edge Read and Sing Big Books™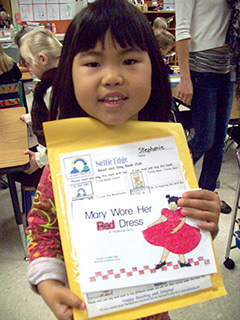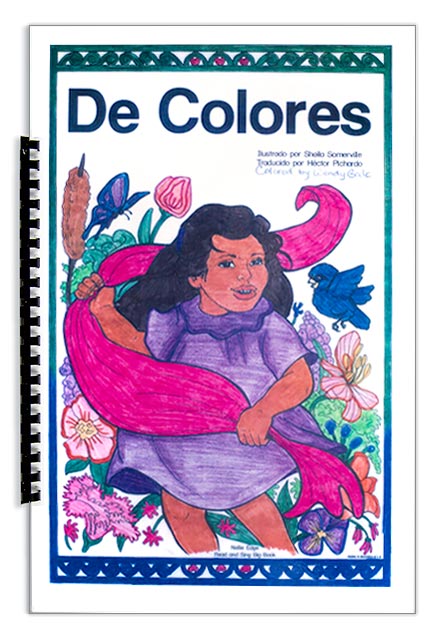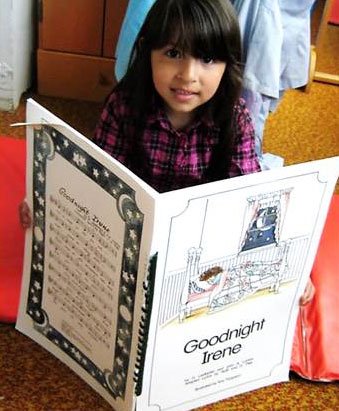 All young children deserve to experience a collection of books that they can enthusiastically sing and read from cover to cover – books that are a part of our shared cultural heritage. Singing songs and playing with the sounds of language is a powerful strategy for developing phonemic awareness – the ability to hear and manipulate individual sounds. Strong phonemic awareness facilitates phonics instruction and prevents many early reading difficulties. Incorporating song picture books or "Books that Sing and Rhyme" into the early literacy program is simply the most efficient and engaging way we have to develop English syntax, accelerate fluency with oral language, and teach children concepts about how print works. Using familiar songs and picture books allows us to develop language and reading skills simultaneously while fostering a love of literacy and honoring diverse learners.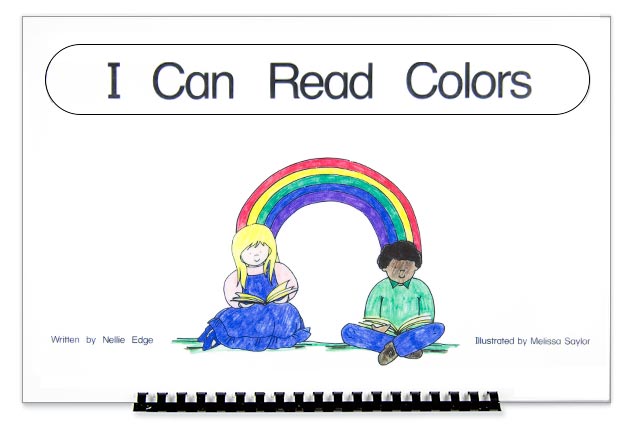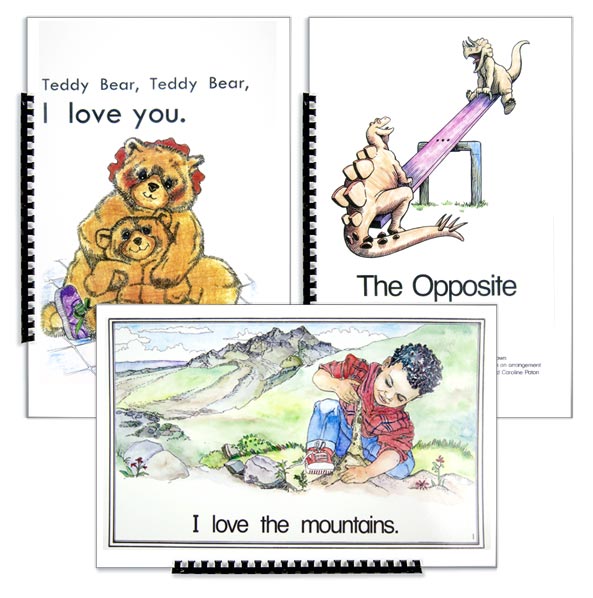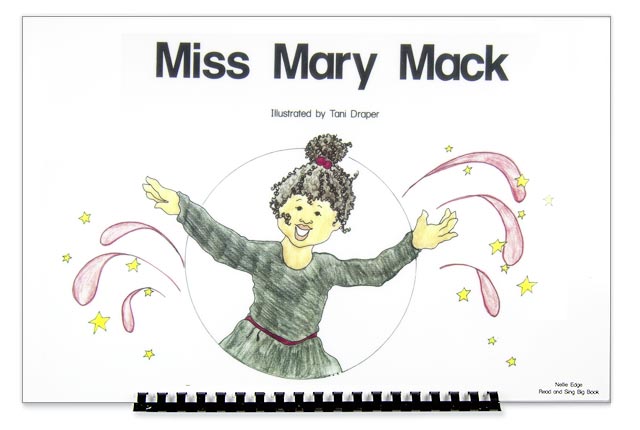 The only things we carry into adulthood with word-for-word accuracy are songs. Our brains are uniquely designed to remember language through music. The musical brain chunks large amounts of information (the entire ABC song) into a single memory space. Group singing connects fluent phrases, satisfying meanings and memorable melodies into a joyful social experience. This accelerates acquisition of language by taking advantage of how the brain learns best. For those children who enter school with limited prior book-reading and language experiences, we must build a strong oral language foundation in the most brain-friendly, delightful way possible, so that children can hear, speak and manipulate the sounds of English. It is the familiarity with patterns of English language that will allow the child's decoding to be error-free and reading to be fluent. Singing, memorizing, and reading song picture books is a powerful strategy that children delight in as they connect spoken and written words and begin the reading process. When children associate learning to read with pleasure and feelings of success, they have more motivation to build stamina as readers.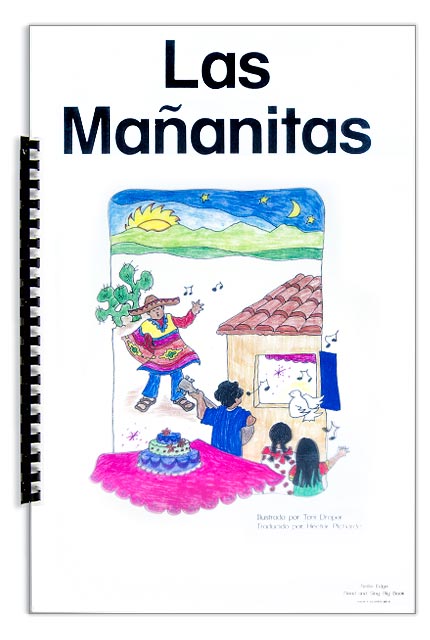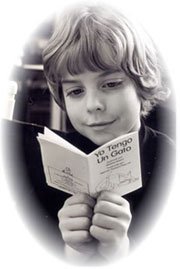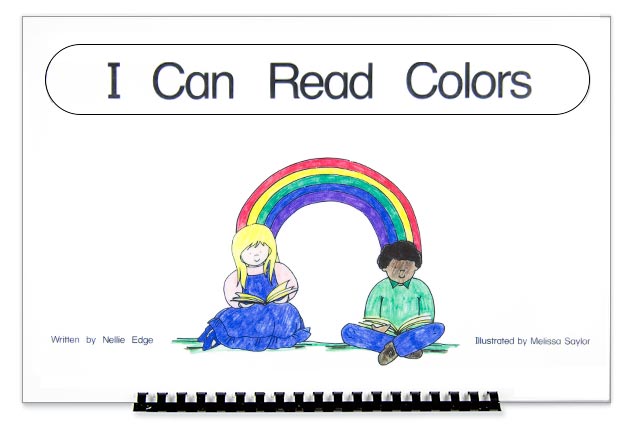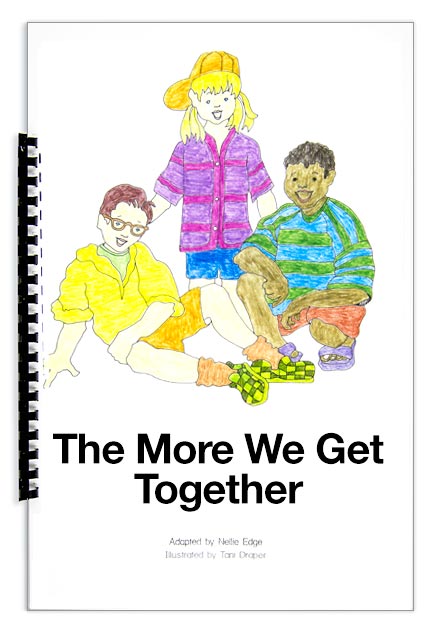 Systematic use of "Books that Sing and Rhyme" builds the oral language foundation necessary for success with phonics instruction, concepts about print, vocabulary development and comprehension. Young children have a natural desire to role play themselves as successful readers. We can breathe life into that desire by providing song picture books that facilitate this "magical memory reading" experience — joyfully bridging oral language into print. When we bring children into a supportive learning community where the entire class is singing and reading together, every child participates at their own level, allowing even the least-experienced readers to perceive themselves as successful. The child feels the security of belonging and begins building a confident "I can read!" attitude. Their desire to be a part of a community of readers allows teachers to more easily scaffold instruction to each child's needs. When children are singing, they are joyful, focused, and engaged – the optimal state for language learning. Incorporating "Books that Sing and Rhyme" into the daily literacy framework provides all children with "Just Right: I Can Read!" books (a.k.a. "good-fit" books) that can be independently read with high levels of accuracy. This multisensory instructional practice is respectful of English Language Learners and often a missing component in differentiated and comprehensive early literacy programs.
Nellie Edge Online Seminars
Grow Your Kindergarten Writers
Build Stamina for the Writing Workshop
• ABC Phonics
• Kindergarten Handwriting
• Authentic Sight Word Work
Nellie Edge teaches you essential skills designed from 30 years of experience in step-by-step videos:
Seminar #1: Multisensory ABC and Phonics Immersion
Seminar #2: Kindergarten-Friendly Handwriting Matters!
Seminar #3: Authentic Sight Word Work
WITH EACH SEMINAR YOU'll RECEIVE:
Unlimited Access to Online Video Tutorials
Companion Teacher's Guide
Coordinating Classroom Resources - ready to use!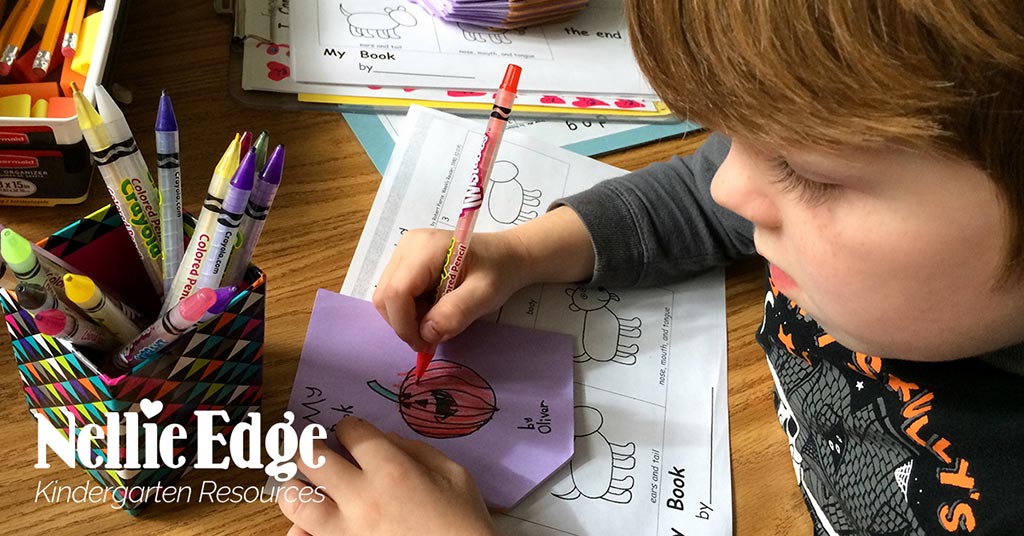 Receive Our Weekly Focus Kindergarten Blog
High-Impact Strategies to Inspire Your Practice. Free Downloads!