Easy Coloring and Laminating Guide for Black and White Big Books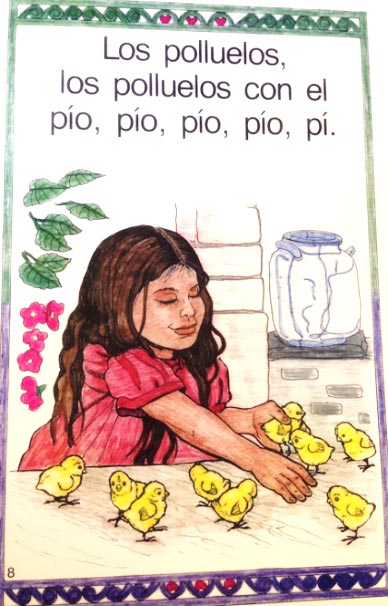 Unless coloring Big Books is therapeutic for you, we encourage you to enlist volunteer help. Parents, grandparents, junior high school art students, upper elementary students, or your own family will enjoy helping with this creative project. It is very important that you discuss your color preferences before your volunteer begins coloring. Discuss hair color, skin tones, and animal colors. The colors need to be consistent with the meaning of the songs. Full color Sample Coloring Guides are available for each Big Book
Consider having the potential volunteer do another sample coloring project first before being asked to do an entire book, or set of books, unless you already have confidence in their aesthetic judgment.
Show appreciation and acknowledge your parent volunteer for this help by writing "Colored by: _________" on the front of each Big Book.
We have found that teachers enjoy the soft effect created by Berol PRISMACOLOR Art Pencils.  These pencils feature thick, soft leads and brilliant permanent pigments that are smooth, water-resistant, and light fast. The colors also blend easily with other colors. We have seen other techniques used to create Big Books that are works of art, including the following:
Color highlighting key words for emphasis
Watercolor painting
Water-based markers or fabric crayons
Collage with paper scraps and fabric used to add texture
The figures outlined in colored chalk and then lightly brushed
Remember to leave sheets of clean blank paper between each colored page to prevent smearing before the pages are protected.
For a lasting Big Book investment, laminate the pages or cover them with clear contact paper. Re-punch the holes with a standard bookbinding machine, which most schools have. Then re-bind the Big Books.
Berol PRISMACOLOR Soft Lead Art Pencils We recommend these wax-based pencils for best results when coloring your Nellie Edge Read and Sing Big Books™. A 48-color set provides optimum color and shading options.
Get our weekly blog for more high-impact strategies and free resources!