Children Illustrate Their Sing, Sign, Spell, and Read Pages for Their Anthology Notebooks

Rehearsal/Memory Strategies:
• Sing or say the rhyme rhythmically while writing "b-e-c-a-u-s-e" (auditory)
• Then write "because" at least 3 times (kinesthetic)
• Hear the word in your ear. (auditory) Take a picture with your eyes (visual)
• Fingerspell the letters and create a design or draw a picture (kinesthetic and artistic)
You Will Remember the Opinion Writing Word "because" Forever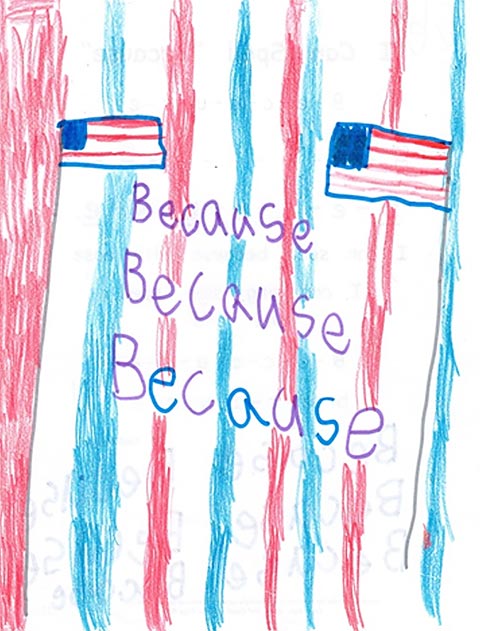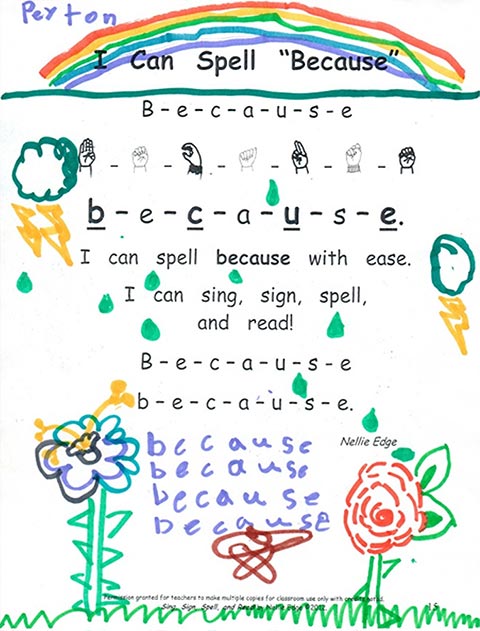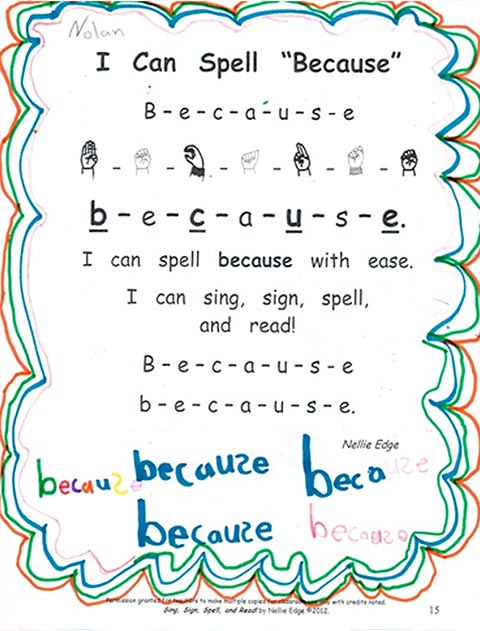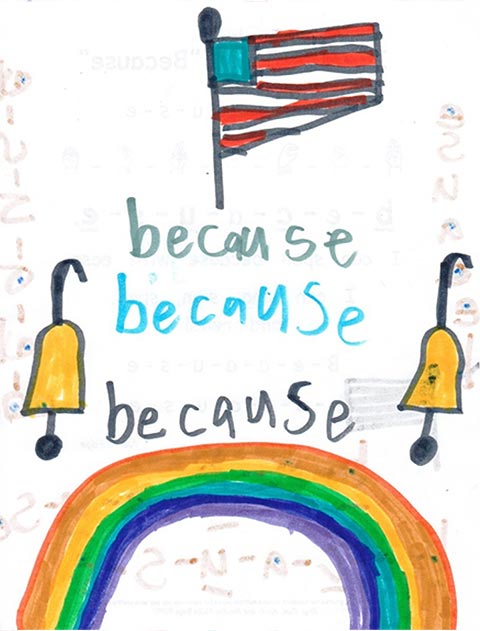 Encourage multisensory teaching and build left-brain visual images.
• Take a picture of the word with your eyes
• You can always fancy up your page
• Turn the page over and write the word from memory
• Build metacognition: What helps you remember new words?
Make Class Books or Online Slide Shows Featuring the Children Holding the High-Frequency "Heart Word" Fingerspelling Cards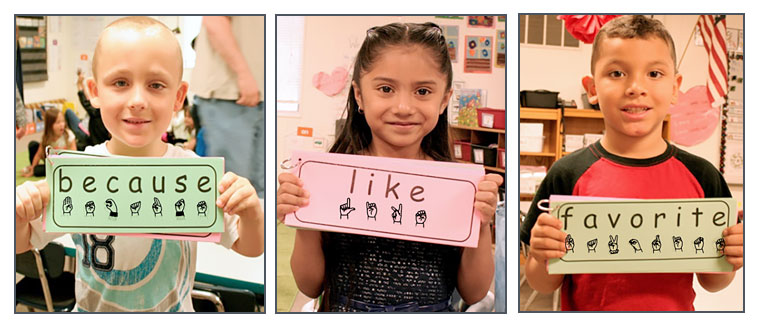 "because" and "favorite" are "prolific writer" words!
Boys and girls, the reason we are learning high-frequency "heart words" is so we can become better writers and readers, so we want to work on them every day at school and at home.
Enjoy glimpses of Kindergarten Opinion Writing throughout the year. 
There you'll find Free Downloads: Comprehension Cards, News Story, Templates, Poetry Pages.
Grow Your Kindergarten Writers!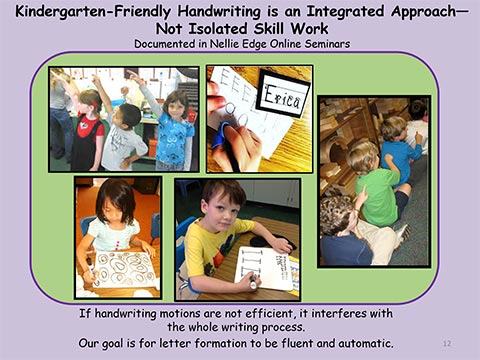 Enter your email address to receive this comprehensive 120-page e-book!
[cm_form form_id='cm_589e065645630']
Print 1 or 4-up horizontally for easy reference.
You will also begin receiving our weekly kindergarten blog featuring best practices, resources, and practical tools.