Helping you involve parents with learning
Updated July 2023

I am remembering again how challenging and important it is to teach good name writing from the first days of school. Why not ask "parents to be partners" at spring registration? Our FREE resources may help you! Kindergarten-age students, in classrooms or at home, represent a 4-year developmental span of fine motor and visual perceptual skills: Here are some of the ways wise educators integrate good handwriting practices for these diverse learners. –NE
Joyful, Multisensory Teaching and Learning Is How the Brain Learns Best: Scroll to the end to download the set of 9 handwriting printables (all in 1 PDF).
"If handwriting skills are not efficient, it interferes with the whole writing process!" -N.E.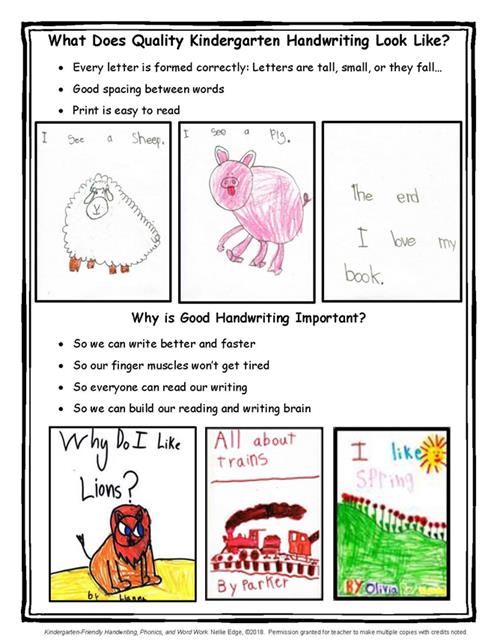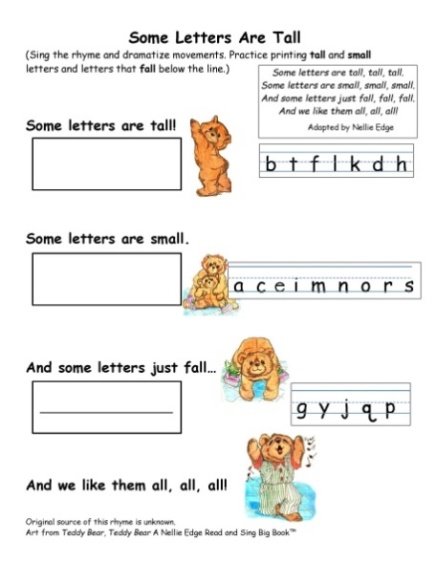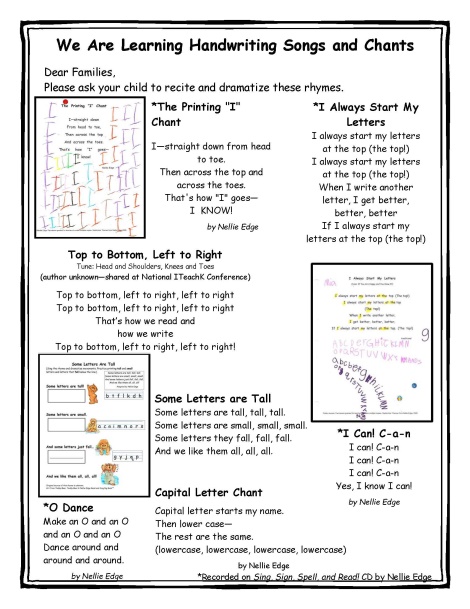 "Now we always start our letters at the top! Thank you for another great Handwriting Program Bundle."

–C.V. on TPT: Handwriting Program reviews
1. Show students what quality handwriting looks like and talk about why good handwriting is important. Children should be able to verbalize WHY they are practicing good handwriting!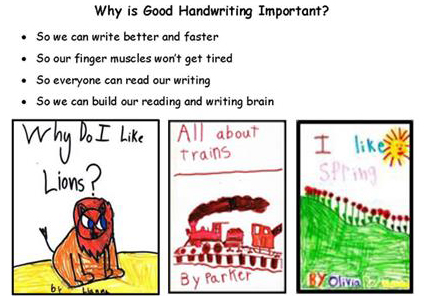 2. Encourage fine motor development and teach efficient pencil grip: it matters…and it is not easy when often over half of a typical kindergarten has a 1-2 year delay in fine motor skills! Have high expectations! Teach fingerspelling. Provide short triangular pencils or crayons and pencil grips as needed; teach duck talk; share our Parents as Partners letters! (See blog: Weekly Focus: Ten Tips for Teaching Handwriting Grip.)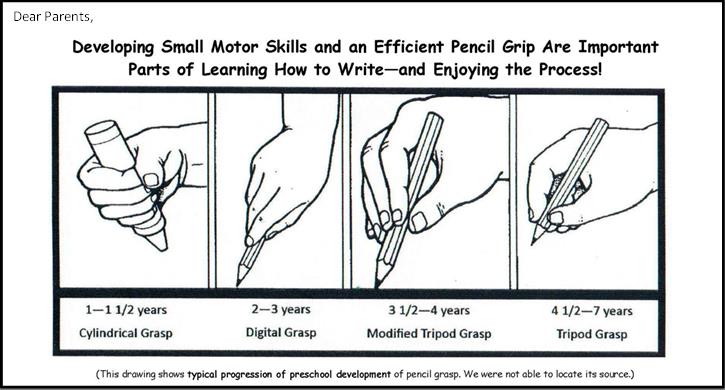 3. Begin handwriting practice with each child's name! Have high expectations: Be intentional and create a sense of urgency: Your name is so important! This is the ONE word that each child will write most often. Expect every letter to be made efficiently according to a Name Ticket model. Provide individual multisensory coaching and expect daily improvement.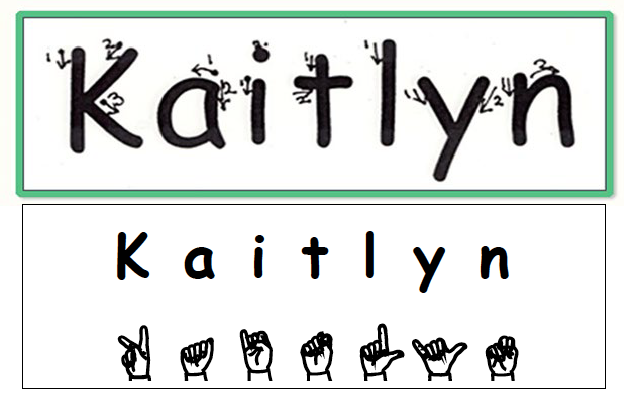 A child's name is an island of security in a sea of unfamiliar print. – Marie Clay
Give each child a Name Ticket model: one for practice at home and one for copying at school. Send home a Name Ticket practice book with guidelines for daily practice. Parents value good handwriting and appreciate it is being taught. (Name Ticket Practice is FREE on Nellie Edge TpT Store) Many Oregon families and preschools are not aware that Oregon's Early Literacy Standards assume good pencil grip and efficient name writing prior to kindergarten entry.
4. Fingerspell everything! Fingerspelling develops writing strength in the handwriting muscles while building memory hooks for letters and sounds. Expect mastery of fingerspelling a-z the first month of school. Use the free ASL fingerspelling video tutorials on our ABC Page. Ask each child to fingerspell and name the letters of their names each morning prior to name writing practice. Expect good name writing on all written projects. Students know if the teacher has high expectations or if "sloppy" is OK!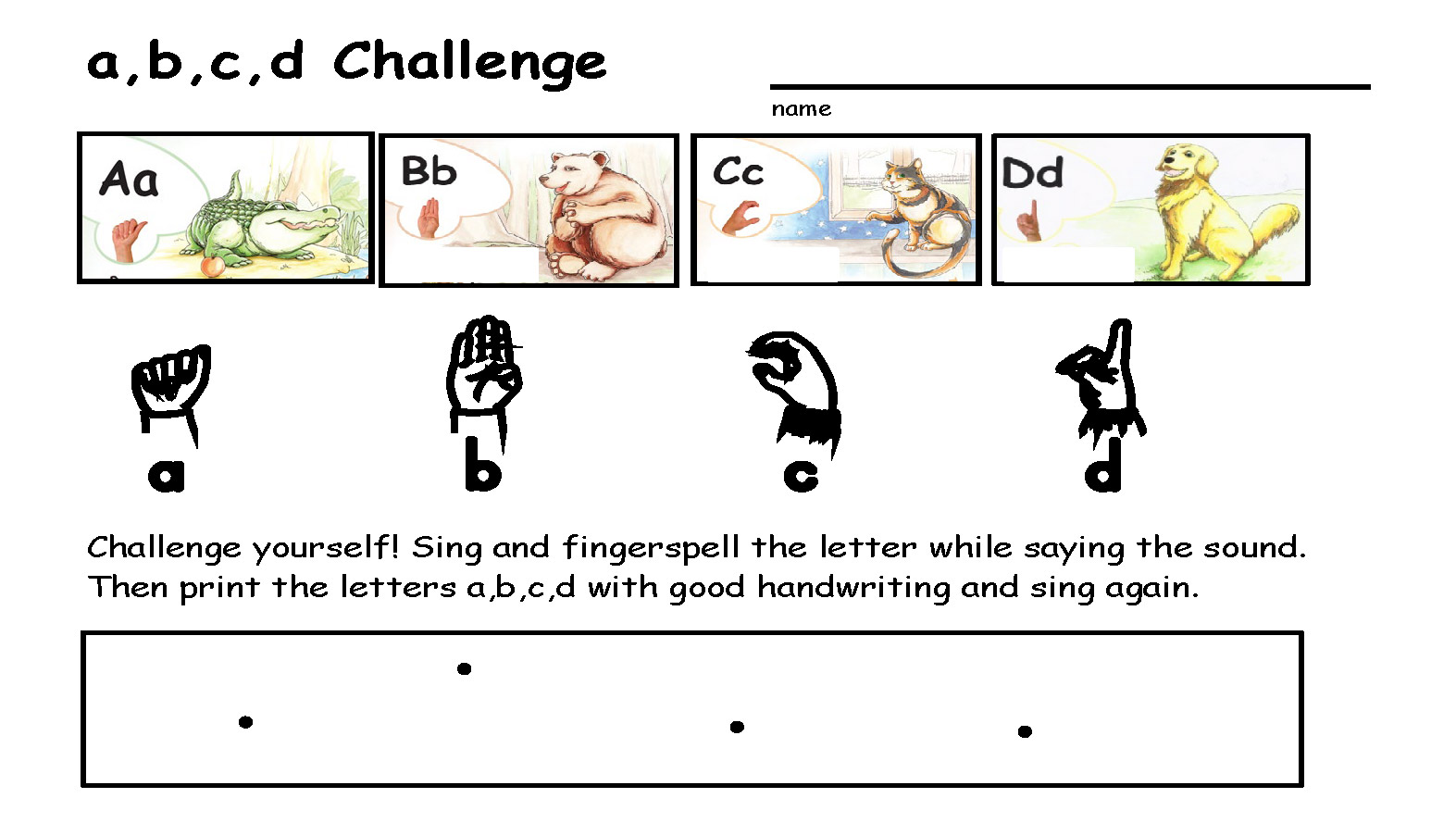 5. Use Total Emotional Body Response to Language (TEBRL) to teach good handwriting principles and pathways of motion: dance, movement, imagery, and art. Teach the concept of "continuous motion" and "lift the pen motion" using spiral and twinkling star art projects. Teach the 5-point star. Then watch children fancy up their pages with stars! Teach counterclockwise movement pathways with the "O Dance." See free video clip, How Drawing Supports Handwriting Development, on the Kindergarten Handwriting page.

6. Honor children as "name writing experts" once they have learned efficient handwriting motions for their name. The experts can each decorate a crown and have their pictures taken for a class book or receive a badge or certificate. Kindergarten children love recognition for having worked hard and achieved an important learning goal.

7. Teach students to write "love" and "I love you"using a gradual release of responsibility model. With practice, this becomes the first circle of writing mastery. The following page documents master kindergarten writing teacher Katie Nelson teaching our handwriting anchor sentence.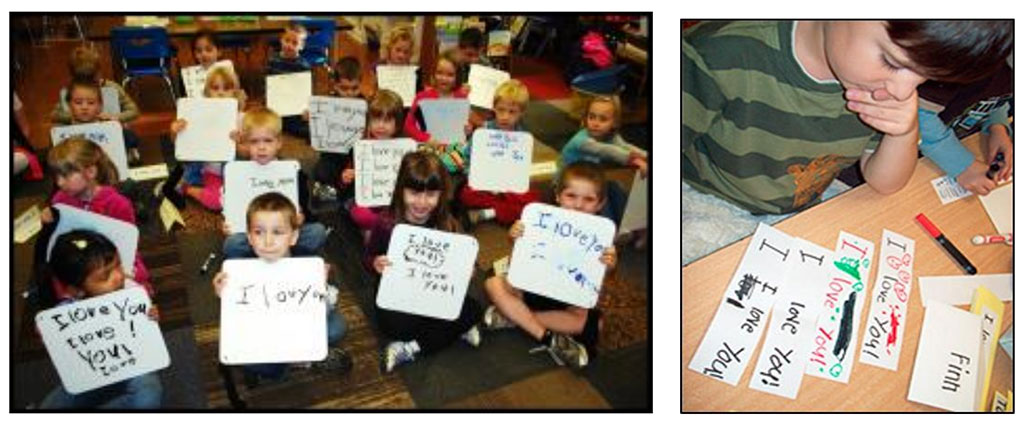 Give students authentic reasons to do their best handwriting: Students, take these secret messages home and hide them for your family to find!
"These lessons are a changer for my kinders. So engaging and I've seen so much improvement. Wish I would have started these in the Fall!"  –C.G.
Learn More:
Enjoy Free Download:
Receive Our Weekly Focus Kindergarten Blog
High-Impact Strategies to Inspire Your Practice. Free Downloads!