7 Best Practices for Building the Reading and Writing Brain
With video links and FREE resources from Nellie Edge and Diane Bonica
Accomplished kindergarten teachers intentionally and systematically weave phonics skills into everything they teach. They have absolute instructional clarity about how to build mastery of letters and sounds and fluency with CVC words! They use carefully chosen words to help children learn to set goals, work hard, persevere, and develop a growth mindset.
This Is What We Know for Sure
About Teaching Phonics:
Phonics skills are most easily learned within a meaning-centered curriculum with Comprehension Writing Workshop

We are all teachers of English language development
Some children need much more explicit instruction than we used to think was necessary…We must provide it in the most time-efficient, cost-efficient—and brain-friendly way!
All children deserve an optimal teaching and learning instructional model.
Writing-to-read strategies save instructional time and district money by simultaneously building phonics and writing fluency without expensive, consumable programs.

The educational arts breathe personal meaning into the learning process.
Use children's names and name/fingerspelling chants. The Helper-of-the-Day strategy bridges meaningful sounds to print. (i.e. the entire class follows Lucas in a fingerspelling cheer with his name: Give me an "L"…)

Make friends with Mother Goose rhymes: Memorize, recite, and perform nursery rhymes. (See Celebrate Language: Make Friends with Mother Goose)
Rhymers are readers
-Marie Clay
Memorize the ABC Phonics song with accurate fingerspelling.

Teach for instant recall of letter/sound correspondence and fluency encoding and decoding CVC words.

Develop quick, accurate handwriting of a-z. (scroll down for video links)
Teachers need to be actively engaged in, and passionate about, teaching
and learning.
-John Hattie
Teach phonics songs to build memory connections with vowels:
Use a slow version of "Vowel Bat" song and "Silent 'e' Man" by Diane Bonica. (Scroll down to see videos.)

Sing, write, and rehearse encoding skills:"I can Write CVC Words!"

Use games, fingerspelling, and anchor charts to help the brain remember word families.

Involve Parents as Partners and multiply your teaching effectiveness
Kid writing is where phonics is taught in an authentic context.
–Richard Gentry
4. Simultaneously develop phonics, handwriting, oral language and writing proficiency: Provide explicit skills practice that is active and engaging.
Use music, drama, dance, art, writing, and repetition to rehearse phonics skills.

Provide encoding lessons with white boards or Magna Doodle boards: Writing teaches reading and keeps the brain engaged!
Highly knowledgeable and skillful kindergarten teachers can resolve the reading problems of at-risk students as well as expert tutorial programs; yet most of our schools do not have a plan to provide the classroom instruction that these kindergartners require.
-Regie Routman, Read, Write, Lead, ASCD, 2014.
5. Use multisensory songs, "heart word," and phonics lessons to build stamina for Writing Workshop. Teach children there are two kinds of words: words they are expected to know "by heart" and words they learn to stretch out and write the sounds for.
Recent research has demonstrated that virtually every child who begins kindergarten could be reading on grade level by the end of first grade. Few schools accomplish this because few schools provide the expert and intensive writing lessons needed.
-Richard Allington, Teaching Edge, presented at International Reading Association
6. Create dramatic and memorable phonics writing lessons children will NOT soon forget.
Teach the King of "ing" lesson (scroll down for video)

Learn the class "Wow!" salute; look for ways to emotionally engage all learners: their brains will remember!
…A teacher using a combination of vocabulary, phonics, and comprehensive methods will be much more effective than either a phonics or a whole language teacher.
–John Hattie.
7. Develop an authentic kindergarten Response-to-Intervention (RTI) consistent with Best Practice research.
All schools need a systematic, intentional, and coordinated approach to reading intervention beginning early in kindergarten. Do not let children fall through the cracks!
Do you want to learn more?
Join Nellie Edge and Diane Bonica for the first in a series of small, hands-on essential kindergarten workshops (limited to 35 teachers) in Salem, Oregon.
REGISTER NOW for Phonics for Fluency: Phonics for Fun
August 1, 2017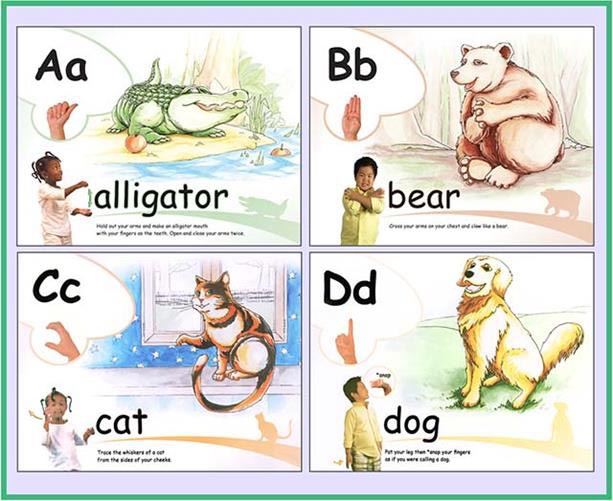 Grow your kindergarten writers!
Fingerspelling is a part of all three of Nellie Edge Online Seminars
Writing Related Blog Articles
Nellie Edge Online Seminars
Grow Your Kindergarten Writers
Build Stamina for the Writing Workshop
• ABC Phonics
• Kindergarten Handwriting
• Authentic Sight Word Work
Nellie Edge teaches you essential skills designed from 30 years of experience in step-by-step videos:
Seminar #1: Multisensory ABC and Phonics Immersion
Seminar #2: Kindergarten-Friendly Handwriting Matters!
Seminar #3: Authentic Sight Word Work
WITH EACH SEMINAR YOU'll RECEIVE:
Unlimited Access to Online Video Tutorials
Companion Teacher's Guide
Coordinating Classroom Resources - ready to use!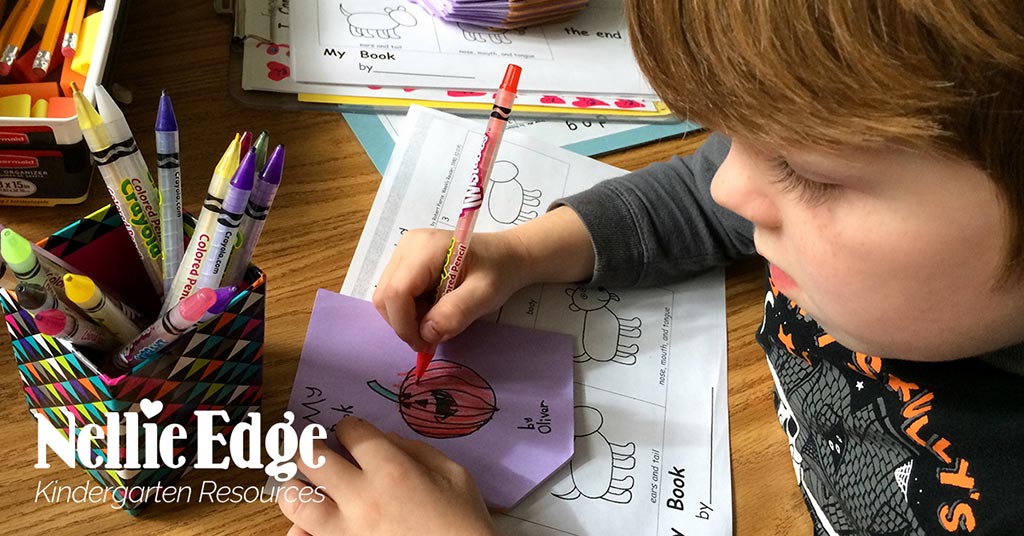 Receive Our Weekly Focus Kindergarten Blog
High-Impact Strategies to Inspire Your Practice. Free Downloads!