Gradual-release-of-responsibility model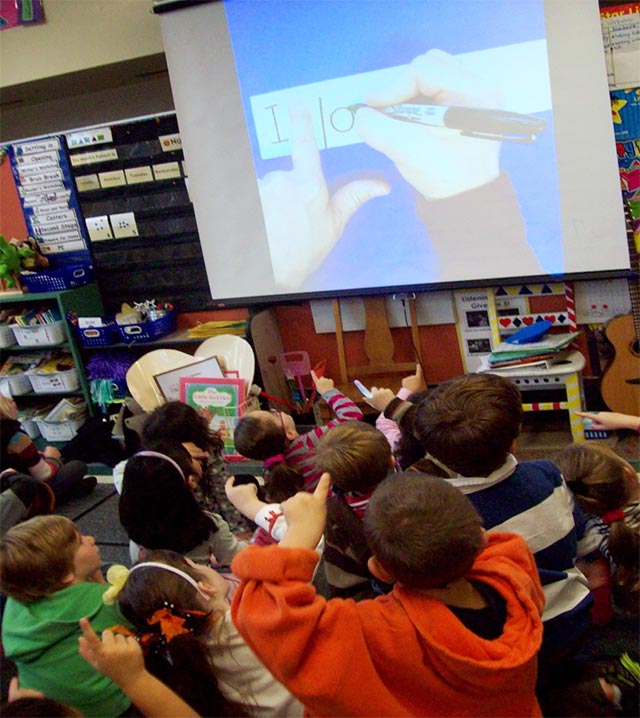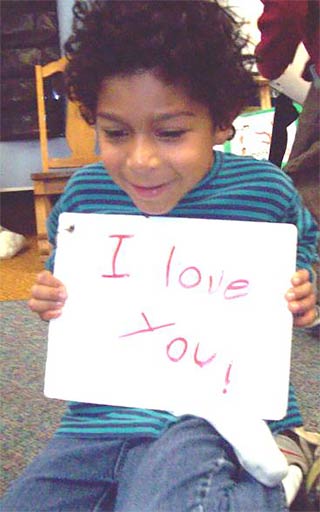 After group handwriting and Sing, Sign, Spell, and Read! lessons with these words, Katie Nelson teaches kindergartners to write a whole sentence using a gradual-release-of-responsibility model.
Notice children are practicing each letter doing sky-writing while she demonstrates how to write a sentence.
"I love you" is a powerful anchor sentence for practicing efficient handwriting.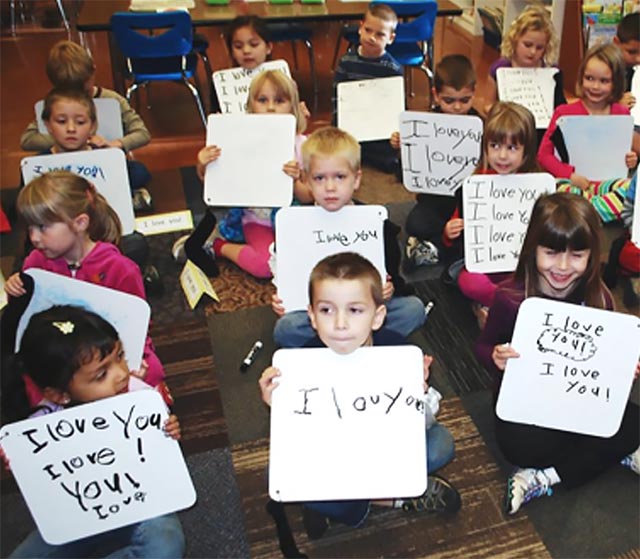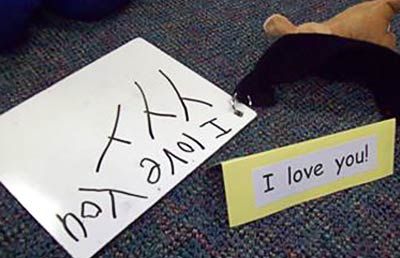 We give children "I love you" writing models: a crystal-clear example of what good handwriting looks like. Multisensory ABC and Phonic Immersion, Kindergarten-Friendly Handwriting lessons, and teaching high-frequency words dramatically increase writing muscle and stamina.
Make learning to write a meaningful, social experience. Invite children to take home and hide secret messages.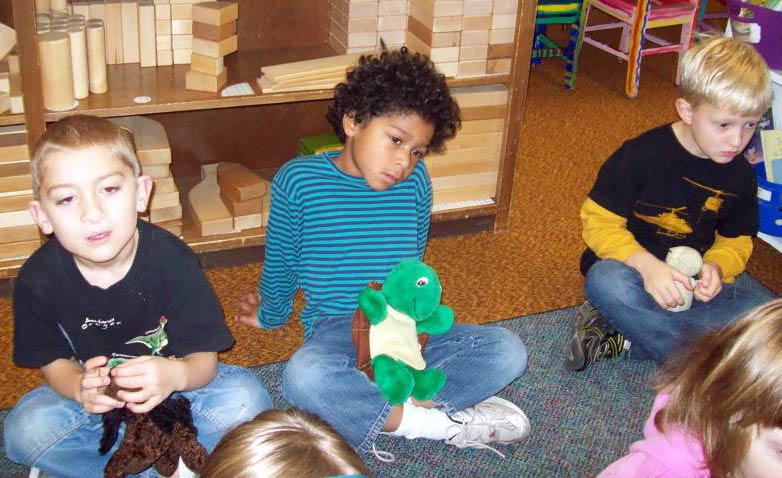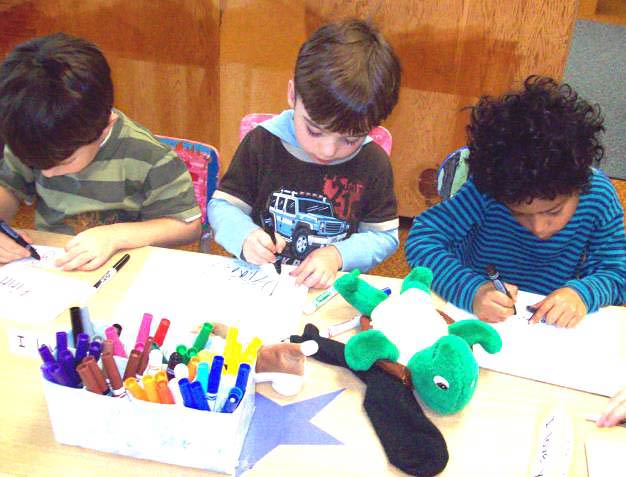 We ask children to pause, think, and talk to their writing partner. Who says "I love you" to you? To whom do you say, "I love you"? Finally, they brainstorm where they could hide secret "I love you" messages…
I say, 'I love you' to my Mom… I could hide one in the refrigerator …under the computer…in Dad's shoe…
I'll get up after my sister is asleep and put one in her room.
Kindergarten-friendly handwriting is part of comprehensive writing program: It is practiced in a meaningful context.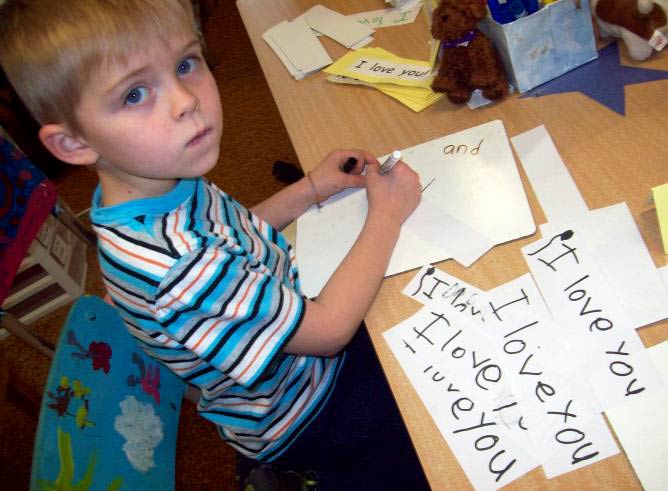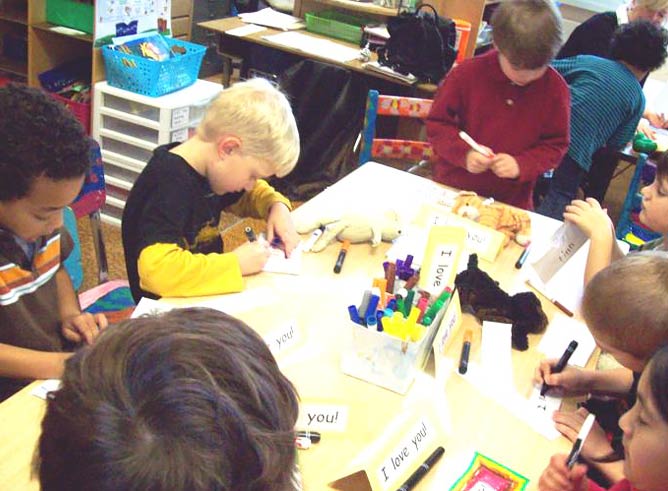 This is what engaged writers look like. Sometimes the biggest challenge is that no one wants to stop and go out to recess! Notice the "I love you" writing models at the table.
Help children care about writing: Make writing real and provide support for success!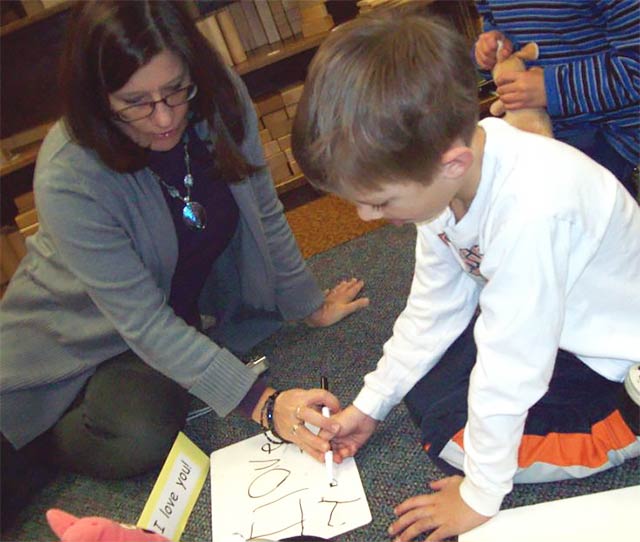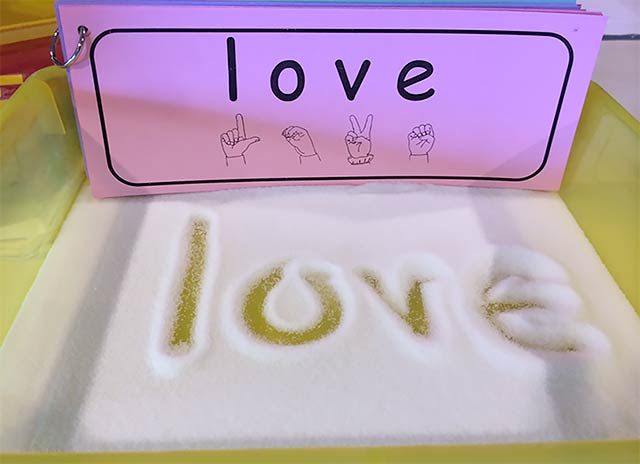 Younger children—especially boys—come to kindergarten with a wide range of fine motor development. Teachers provide multisensory experiences and individually coach children on efficient motions for letters within the context of real words.
They have high expectations and give all children the scaffolding needed to build on success.
Children become engaged and purposeful writers.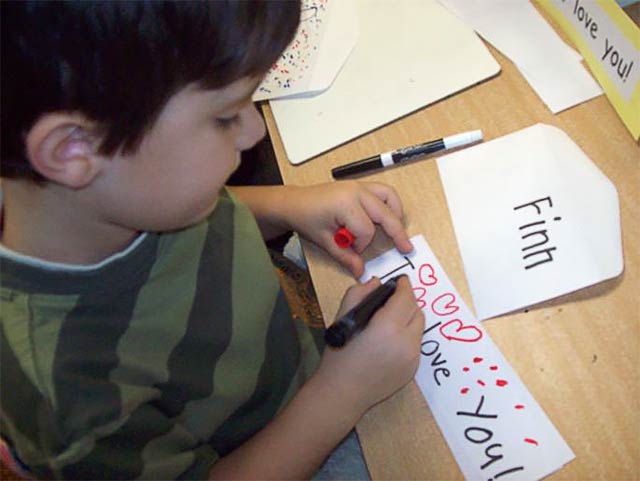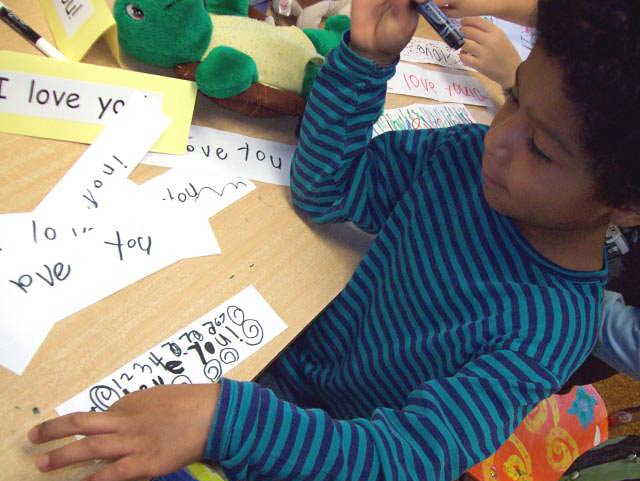 I'm going to send this to my Grandma in Arizona, says one ambitious writer. Sometimes the engaged writers pause to decorate their messages.
How many 'I love you' messages will you write?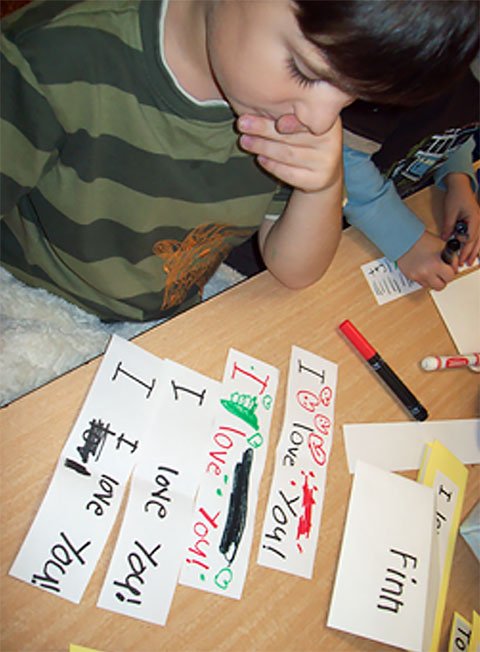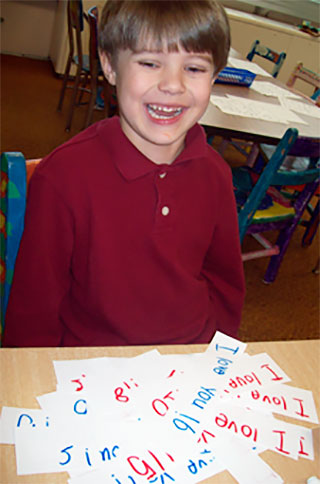 One boy decided to make 10 secret messages to hide all around his home. Another boy decided to write 20 secret messages and number them 1-20!
Writing Naturally Transfers to Reading:
These kindergartners become "book lovers," and some of their favorite predictable books say "I love you" in many variations.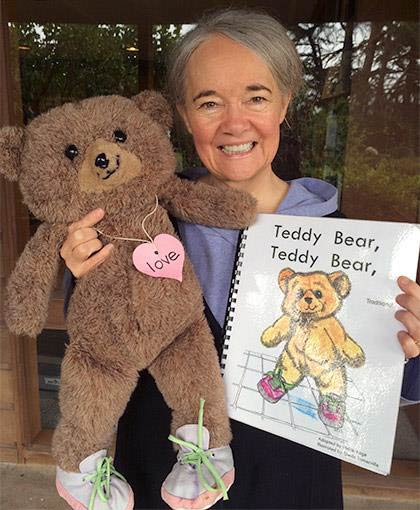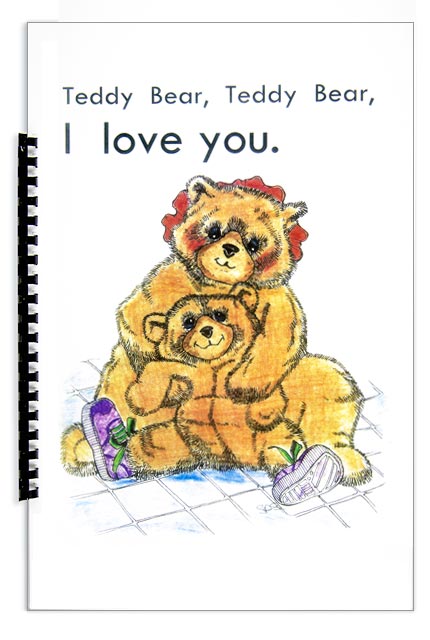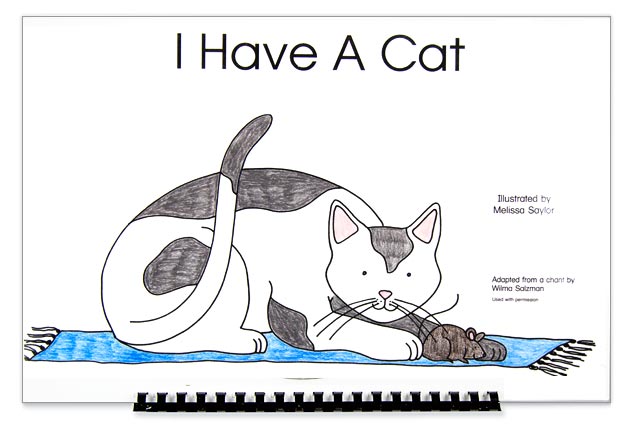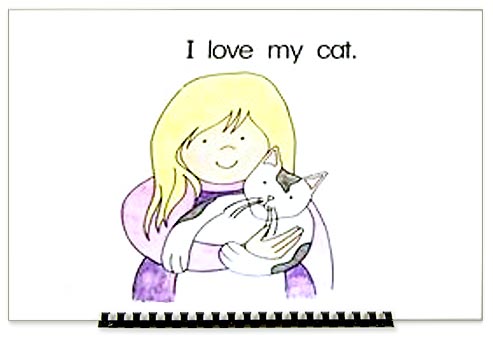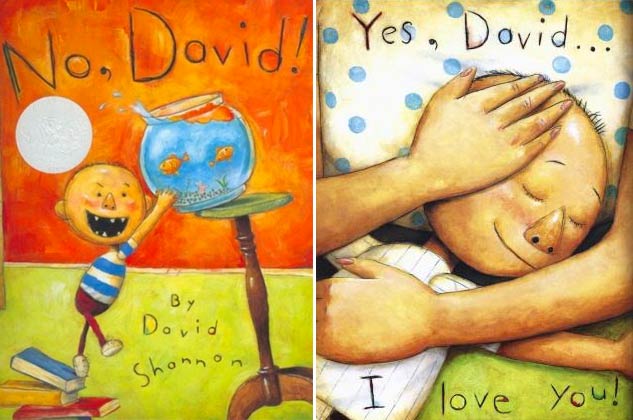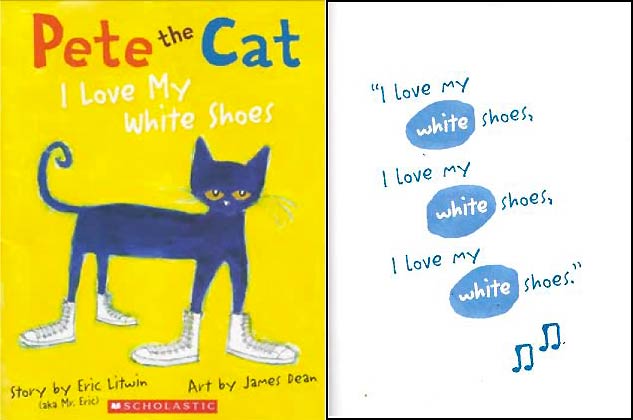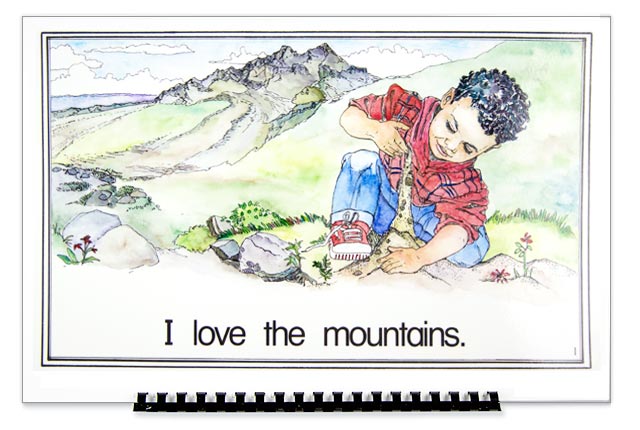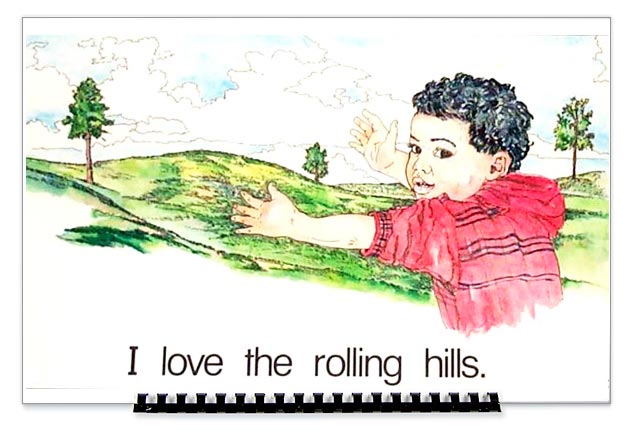 All children deserve an authentic meaning-centered approach to writing: Begin the year with "I love you."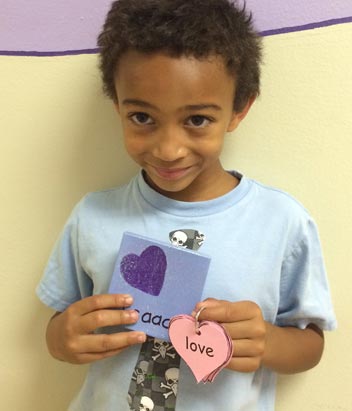 Includes Teacher's Guide, 30 Essential Handwriting Lessons, and A-Z Practice Book
This authentic, multisensory approach to handwriting is the most time-efficient and brain-friendly way to plant lifelong habits for good handwriting while building stamina and fluency for Writing Workshop!
Take a Master Class in Kindergarten Writing Foundations this summer!
$99 for ALL 3

Nellie Edge Online Seminars 
EACH SEMINAR INCLUDES
Step-by-Step Video Tutorials • Companion Teacher's Guide
Coordinating Classroom Resources!
USE CODE AT CHECKOUT: summer99
Includes unlimited access and optional PD credits
Receive Our Weekly Focus Kindergarten Blog
High-Impact Strategies to Inspire Your Practice. Free Downloads!