Give Each Child a Copy for Their "I Can Read" Poetry Notebooks Students develop phonemic awareness, concepts of print, oral language, and reading fluency as a part of memorizing familiar well-crafted poetic words!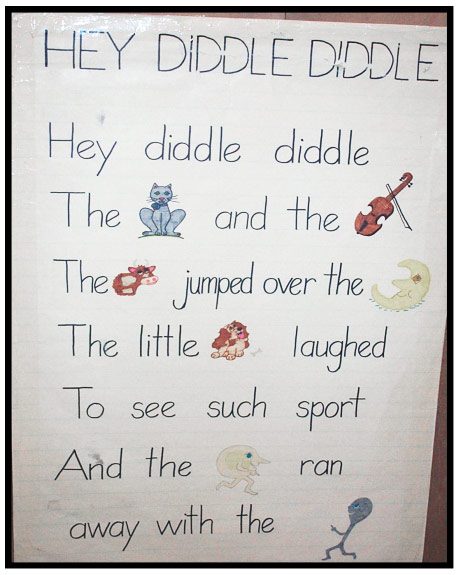 Rebus charts support children as they learn to track words from left to right and pay focused attention to print. Rebus pictures help emergent readers self-correct.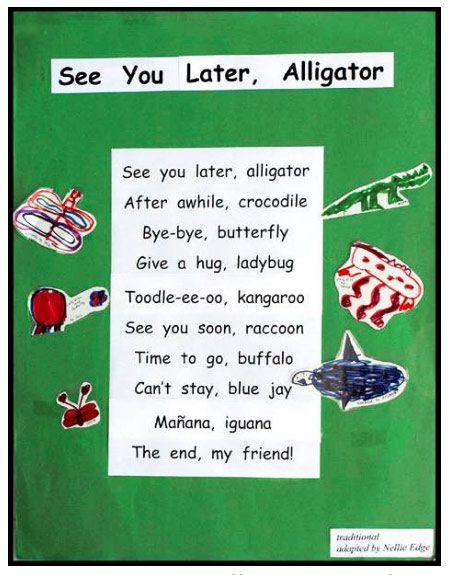 See You Later, Alligator is a favorite echo or call-response chant that teaches rhyming words and brings a playful ending to the day. We give each child a copy of this rhyme to illustrate for their "I Can Read" Poetry Notebooks.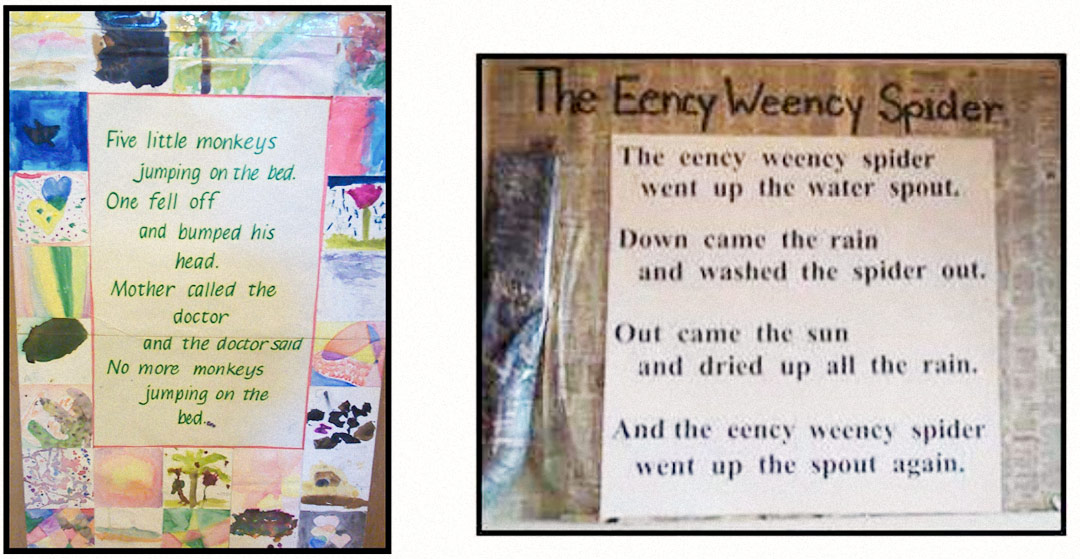 Memorizing songs and rhymes helps children internalize familiar language patterns and develop oral language fluency
Our Studies Are Made Richer Through the Memorable Language of Poetry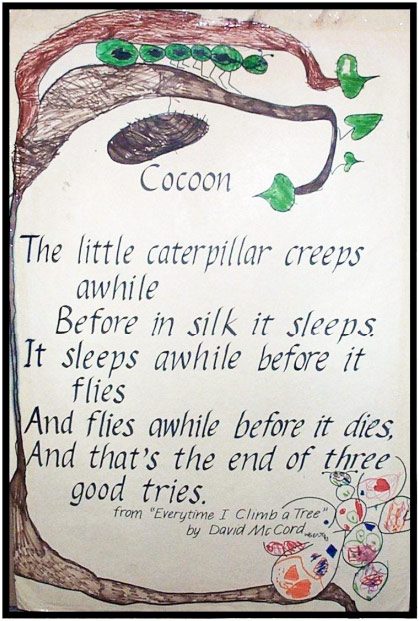 Classroom songs, poems and rhymes connect children with the natural world outside the classroom. We observe and reflect on changes in the seasons and weather through the images and metaphors of poetry.
(Copyright law allows teachers to make one copy of any song, poem or rhyme for classroom use without securing copyright permission from the author or publisher.)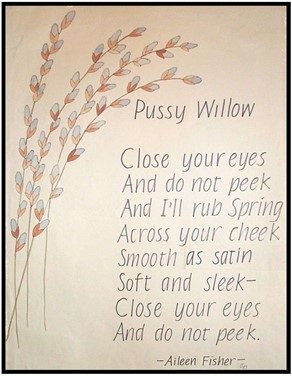 Celebrate spring with pussy willows. Give children the gift of this poem when they bring you the first pussy willows of spring. Children love to feel the pussy willows on their cheek – "smooth as satin, soft and sleek."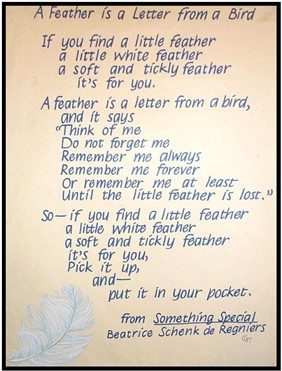 "A feather is a letter from a bird…" inspires the imagination as children begin studying birds. Our studies awaken children's love of nature and create compelling reasons for them to want to read and write.
Repetitive Language Supports Children as Speakers and Writers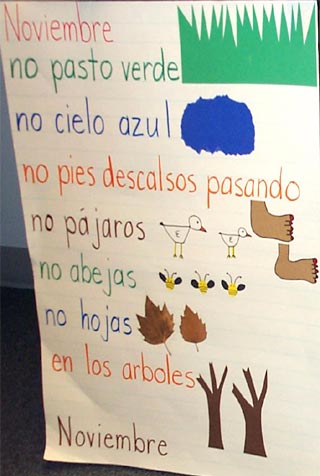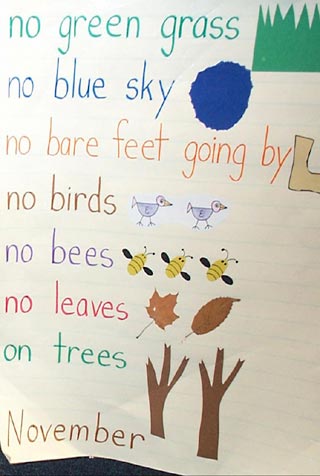 The traditional rhyme November provides a repetitive pattern for successful shared reading, interactive writing, and teaching the words "no" and "yes." Simple illustrations provide scaffolding to support English language learners and emergent readers.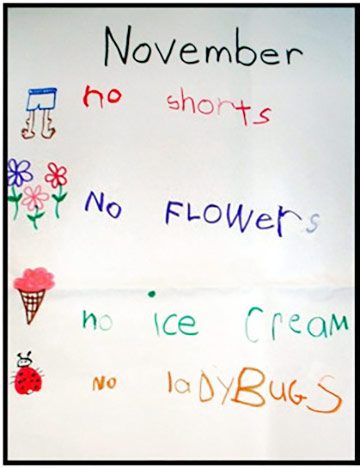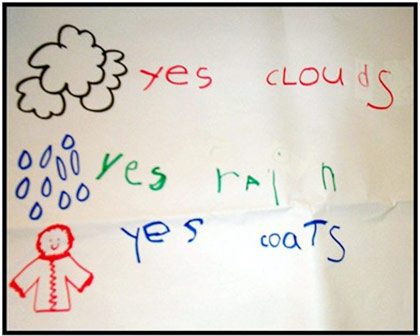 Kindergartners "share the pen" with their teacher and interactively create language charts. What can we say "yes" to in November?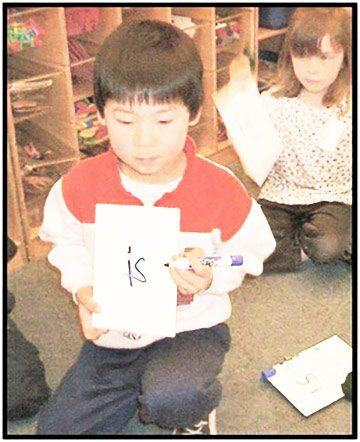 Active literacy engages children. During interactive writing, while one child shares the pen with the teacher, the other children use a dry erase board to practice their developing writing skills.
Volunteers Make Language Charts for Literacy Lessons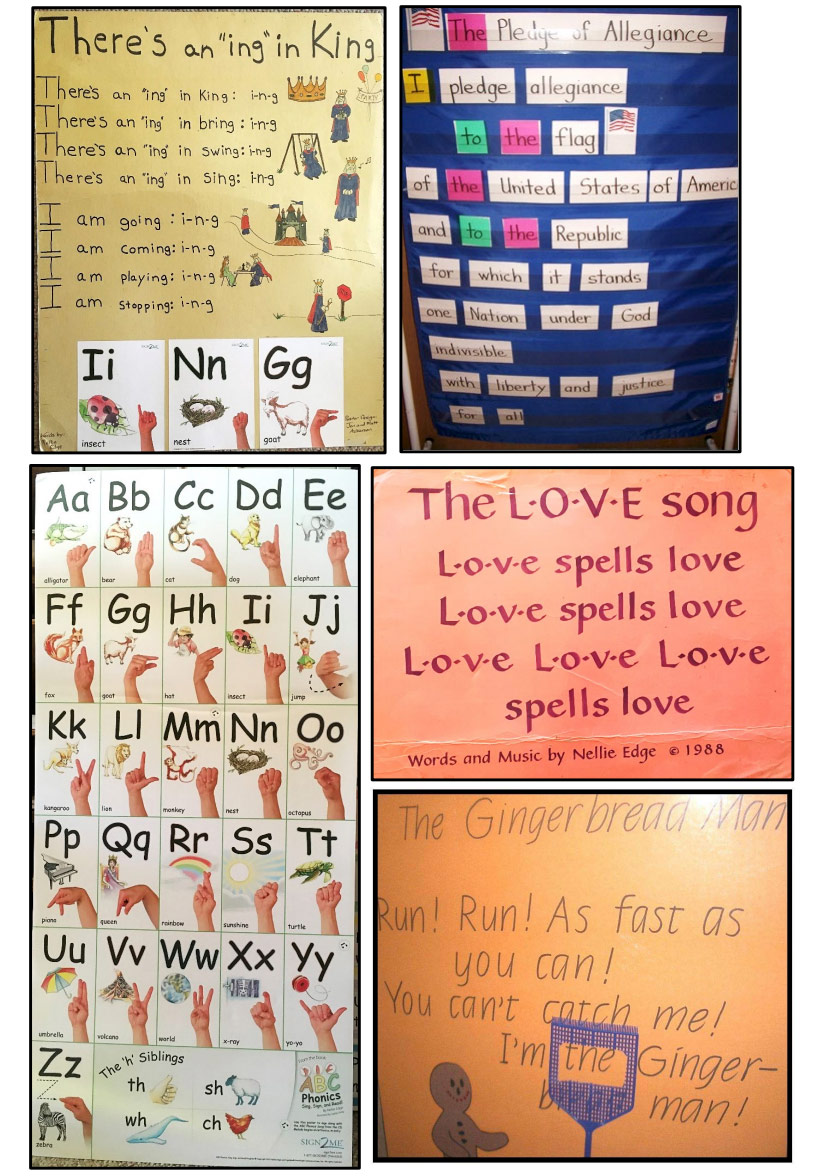 Nellie Edge Online Seminars
Nellie Edge teaches you essential skills designed from 30 years of experience in step-by-step videos:
Seminar #1: Multisensory ABC and Phonics Immersion
Seminar #2: Kindergarten-Friendly Handwriting Matters!
Seminar #3: Authentic Sight Word Work
WITH EACH SEMINAR YOU'll RECEIVE:
Unlimited Access to Online Video Tutorials
Companion Teacher's Guide
Coordinating Classroom Resources - ready to use!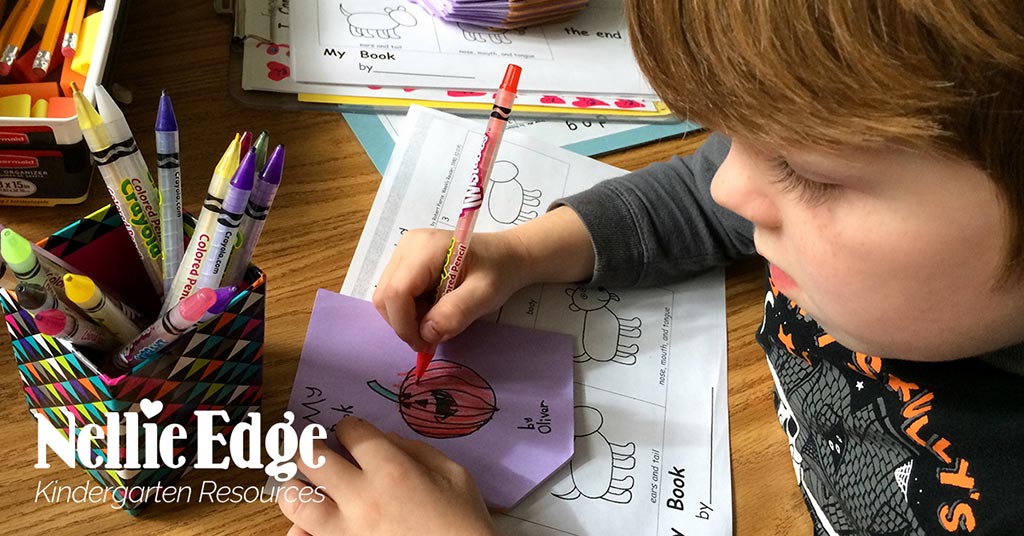 Receive Our Weekly Focus Kindergarten Blog
High-Impact Strategies to Inspire Your Practice. Free Downloads!