Download Your Year-Long Planning Guide Now!
Completely revised, expanded, and updated!
Kids love it! Parents love it! Teachers love it!
If you have purchased the Poetry "I Can Read" Anthology Notebook BUNDLE, then this Double Bonus is now part of your purchase. Download the final complete product now!
"This is such a RICH resource…their illustrations make the poems come alive in a personal way. THANK YOU!"
—Barb C.
Your Double Bonus Includes 2 Parts!
Part 1 features miniature 8 MONTHLY collections PLUS Literacy and Sciencing poems, songs, and rhymes!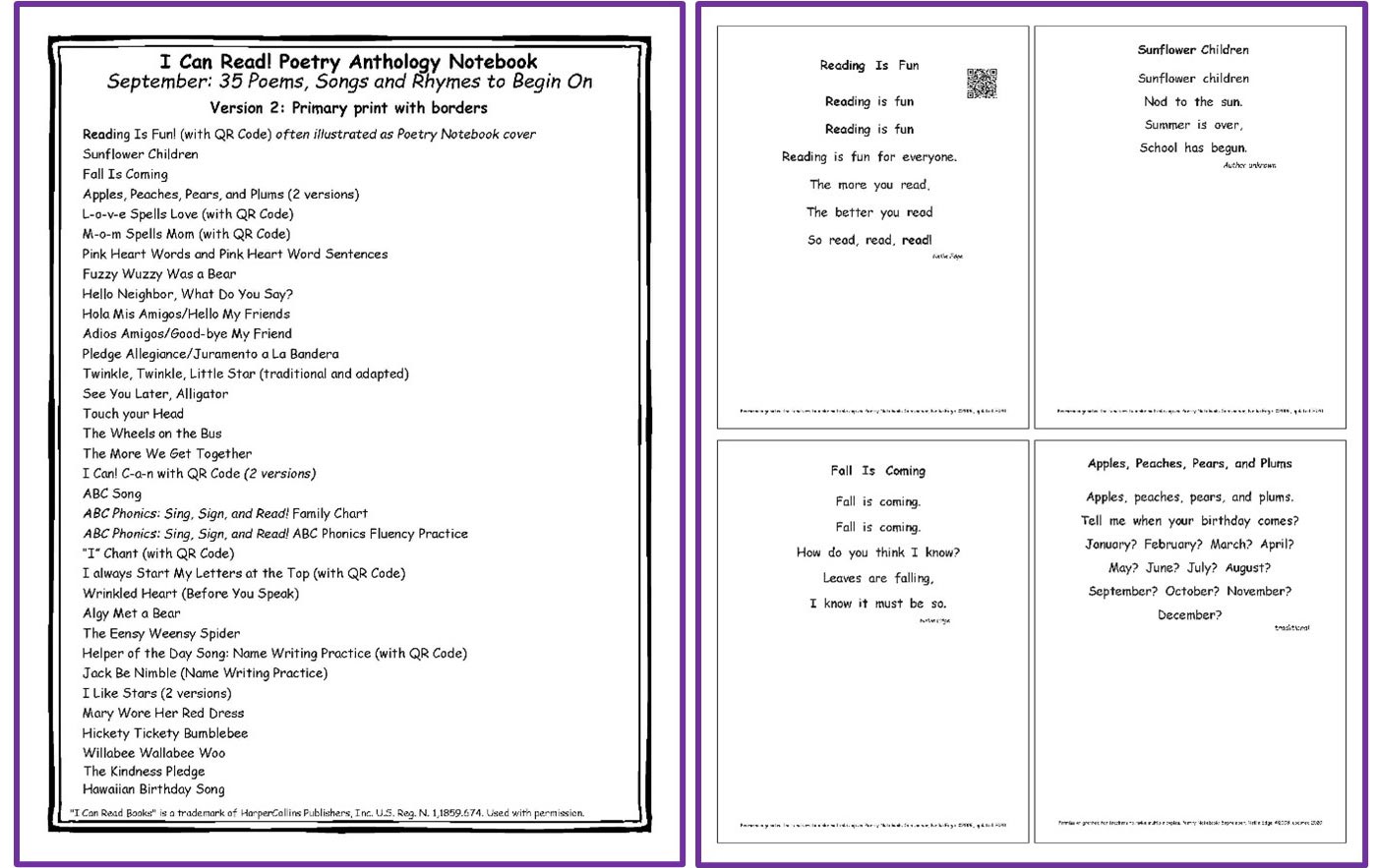 When you purchase the Poetry Notebook Bundle, you may request a TPT refund on individual poetry resources if purchased within one year of the Bundle.
"We love these poems. The QR codes are so helpful for parents."
—Laura C.
Part 2 of your Double Bonus features LESSONS from our action-research in diverse classrooms. It shows why teachers love this approach to building language fluency (170 pages).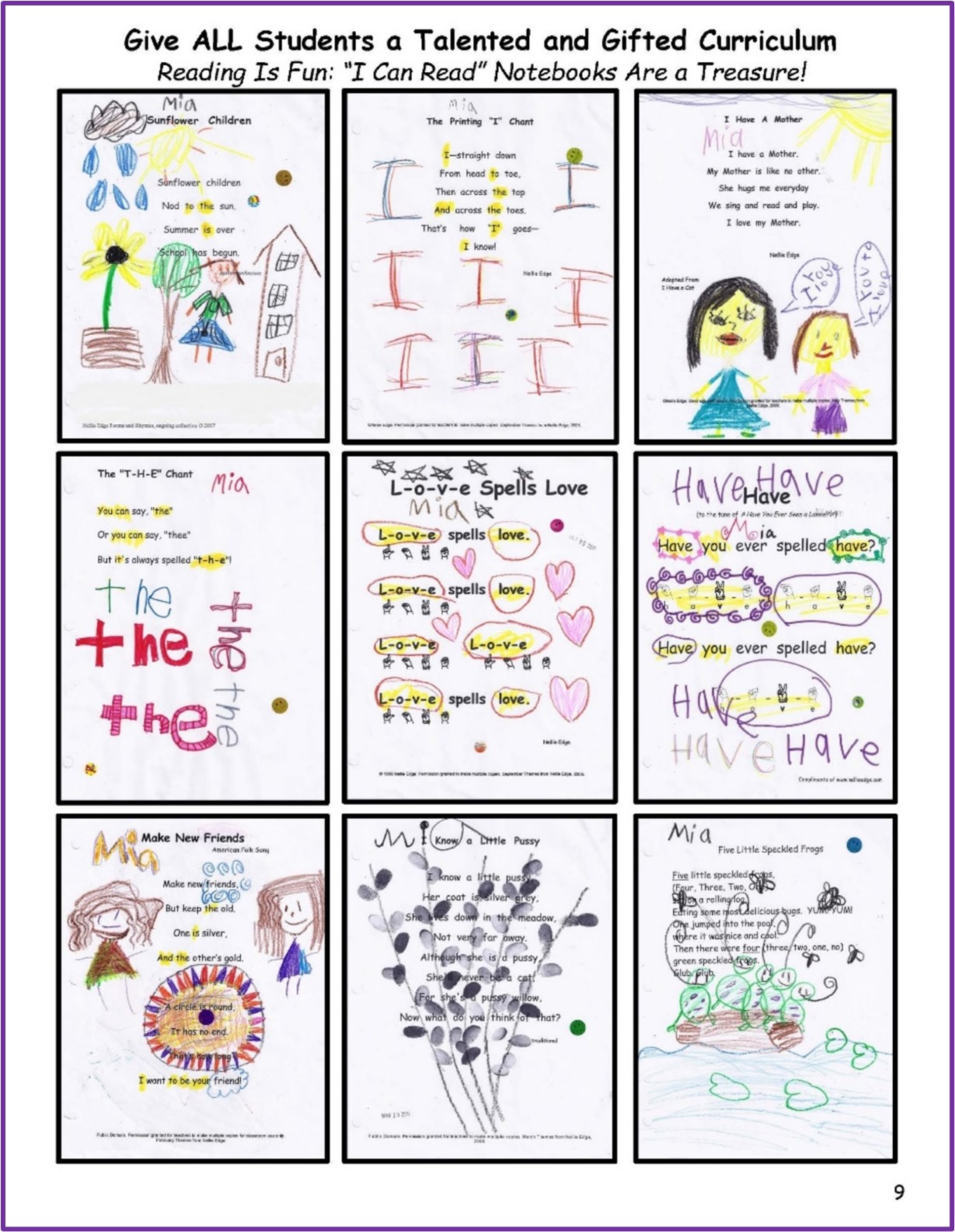 Includes 32 Best Practices Lessons. See preview on TpT!
Follow the directions to get these pages bound into a complete resource!
"I love the variety of poems to choose from and all of the activities that can be done with each poem!"
—Lauren B.
Remember: This detailed Double Bonus is now a part of your Poetry BUNDLE!
Are you new to this curriculum support?
This Double Bonus is 50% off this week only at $4.00.
Get our weekly blog for more high-impact strategies and free resources!