Yes! Your ABC Phonics: Sing, Sign, and Read! Program with free instructional videos and family reference charts and resources is perfect for Online Learning.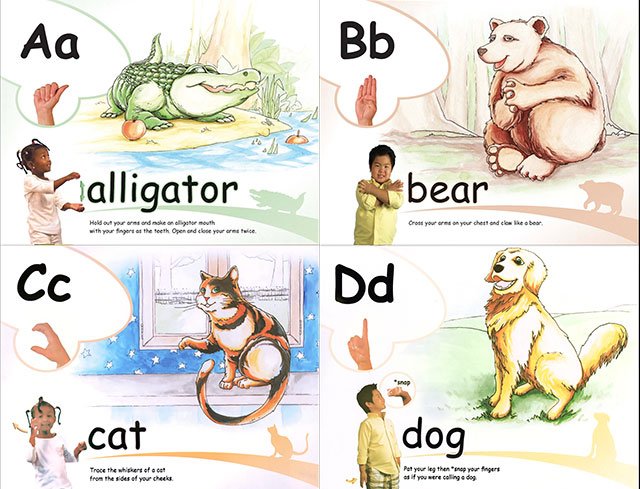 Our publisher Bob Tarcea at Sign2Me Early Learning is offering teachers using the program 40% off all ABC Phonics: Sing, Sign, and Read! resources for a limited time. Find details at the end of this blog!
Give your families the link to the ABC Phonics page at NellieEdge.com to watch the ASL instructional videos. Families can learn how to fingerspell and sign with their child. Parents appreciate this joyful approach to Multisensory ABC Phonics Immersion. Send the ABC Phonics: Sing, Sign, and Read! Family Reference Chart home and invite families to study and learn together.
Features:
Best practices for English Learners
An art-rich literacy model for ALL children
Family Connections
The completed Bundle will feature:
8 Monthly Poetry and Song Selections
Sciencing and Weather Songs and Rhymes
 Writing and Literacy Songs
Teachers are making packets of these resources to give to families:
Save when you buy our growing

Poetry "I Can Read" Notebook Bundle

! September Poetry Notebook contains 33 favorite Songs and Rhymes to Begin On. Choose your favorites for students to memorize, recite, illustrate, and read. Enjoy the preview photo essay showing children's poetry illustrations and how teachers simultaneously support oral language and reading fluency.
32 Spelling Songs with QR Codes and New Digital Resources for Home Learning is our last (bonus) addition to the Sight Word Bundle. Families can sing, sign, and spell together to accelerate learning.
Send home this collection of spelling songs for family literacy. Our QR codes provide the melody and rhythm that makes them memorable.
These are the highest-frequency writing-to-read words from our kindergarten action-research.
End of year documentation shows students use these words up to 70% of the time in their

authentic writing pieces (See

Assessment document inside Kindergarten Writing Bundle

)
Heart Word Playdough Mats Differentiate Learning: Families can reinforce handwriting, letter names, and sight words!
Bundle and SAVE!
Editable Family-Friendly Learning Calendars (FREE Yearly Updates)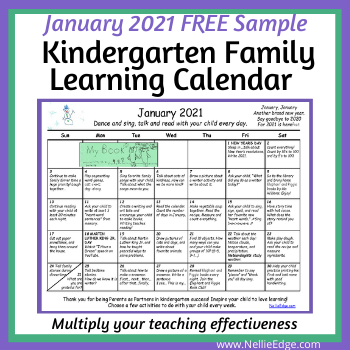 Have you seen all 7 of our updated 2020 K-1 Writing Program Bundle resources? Pull authentic writing and drawing pages to give to families! Invite families to make independent writing and drawing totes for their children at home.
A message from our publisher, Bob Tarcea at Sign2Me Early Learning

I am delighted to be offering our Nellie Edge Program teachers a VERY SPECIAL, but short-time, 40% OFF of MSRP on ALL ABC Phonics: Sing, Sign, and Read! resources! You can order as much as you want at your 40% Discount but you only get this sale price on just this one order. This one-time-use discount is being offered only until October 31, 2020 so don't delay in getting your order in.
TO ORDER: Simply drop an email to the Sign2Me Early Learning Order Department at ABC@sign2me.com and ask for a copy of the "ABCPhonics40" Order Form or just include the words "ABCPhonics40" in the subject line of your email. Email the completed order form back to orders@sign2me.com and I know they will take great care of you!
Don't miss out. Remember you need to complete placing your order before midnight on October 31, 2020!