Give families the BEST spring registration—and have the best kindergarten year EVER!
Kindergarten Round-Up (or Spring Registration) is the golden opportunity to motivate parents to become partners in their child's kindergarten success!
4 Ways to Multiply Your Teaching Effectiveness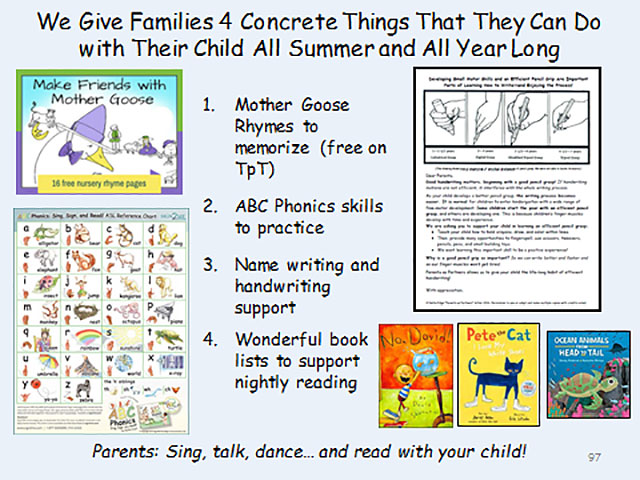 Parents have spring and ALL SUMMER LONG to sing, talk, dance, and read with their children and build skills for success in kindergarten.
Parents deserve to know how to support their child's success in kindergarten literacy. Your investment of time and energy in a powerful spring Kindergarten Round-Up program will demonstrate How to Have the Best Year Ever: We promise!
4 Things Families Can Do BEFORE Kindergarten Starts:
Memorize Mother Goose rhymes (Booklet of 16 rhymes FREE on Nellie Edge TpT Store). Print copies of your favorites to share with families.


Rhymers are readers! –Marie Clay

Teach the ABC Phonics: Sing, Sign, and Read! song. Introduce children to the FREE ASL video clips and Family Reference Chart. During Kindergarten Round-Up, teach parents and children the first 4 letters together. Challenge families to teach their children this entire ABC Phonics song with accurate fingerspelling before kindergarten starts. (Some children will have already learned it in preschool.) Learn more about ABC Phonics.
Help each child learn to print his or her name and hold a pencil efficiently. Teach parents how to be partners in kindergarten-friendly handwriting, drawing, and writing.
Read wonderful books together every day—visit the library often and establish nightly reading traditions: Our Family Guide to Reading will make a Difference!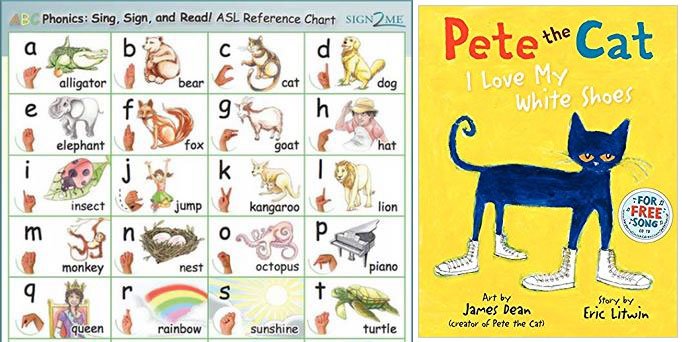 Quality Kindergarten Round-Up Resources Now Available on Nellie Edge TpT!
Remember: as a "Thank You" to our TpT followers, each new resource during
2019

is 50% off for the first 48 hours after it is posted.
FREE Family Resources on TpT to Support Kindergarten Literacy
FREE 16-page Mother Goose Rhyme Collection
FREE Kids in the Kitchen recipes
FREE Play Dough Mats: ABC and Fingerspelling
FREE Spanish Little Books of Traditional Songs
FREE We Love Lists! Templates
FREE ABC Phonics Family Reference Chart
Not a follower? Visit our TpT Store today
And be sure to click the star.
Thanks for following!
We have a covenant with families that says we jointly share responsibility for educating your child.

–Ernest Boyer
Take a Master Class in Kindergarten Writing Foundations
Now $99 for All 3 Online Seminars!
EACH SEMINAR INCLUDES
Step-by-Step Video Tutorials • MasterClass Intensive Teacher's Guide
Coordinating Classroom Resources!
To receive all for $99 use checkout code: winter99
Register 4 or more teachers and team leader is free! Learn more