Give Children Creative Encounters with Mother Goose—Rhymes and Print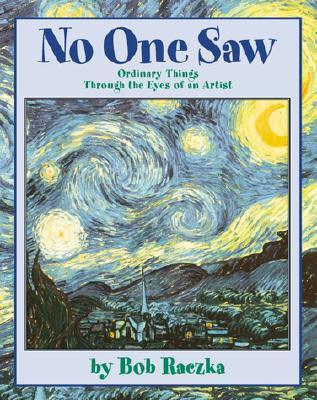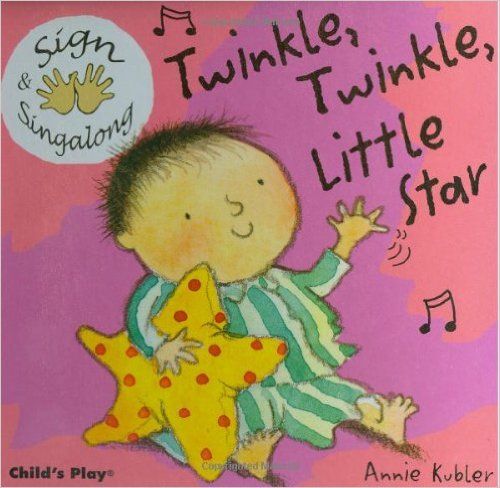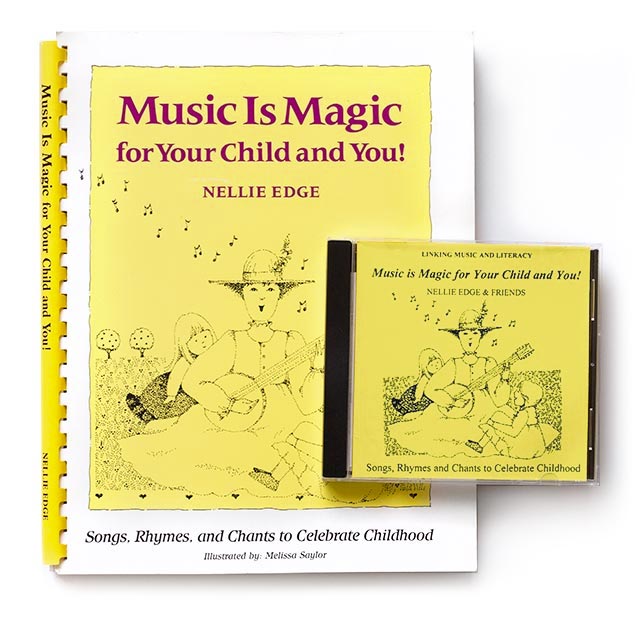 We begin the year with Mother Goose Rhymes to effortlessly give children the rhythm and sounds of the English language and to introduce them to "Just Right: I Can Read!" Little Books which they can use during "Read to Self" Time. Marie Clay's research reminds us that "Rhymers are readers." Using classic Mother Goose little books is a research-based approach to simultaneously build phonemic awareness, oral language fluency, reading skills, and delight!
(Common Core Standards L.K.1., L.K.2., L.K.6., SL.K.6.)
Rhymes, Chants, and Songs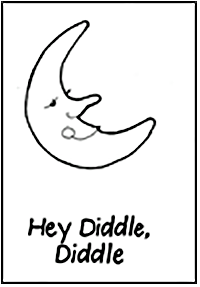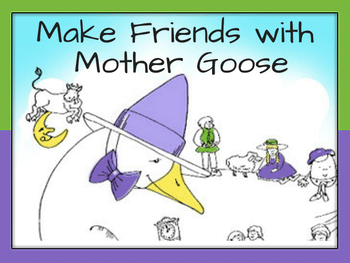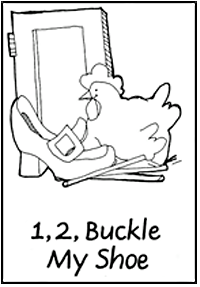 The wonderful rollicking jingles of Mother Goose provide us with such a wealth of rhythm, rhymes, and nonsense that children – and adults too! – will never stop enjoying them. These rhymes, chants, and songs are an important part of our literary heritage and a gift that all children deserve to own.
We recommend that you enlarge the 8 ½" x 11" to 11" x 17" and cut off the extra two inches before folding the Little Books.
A Wise Teacher Leads Her Engaged Learners in Playing with the Images of Mother Goose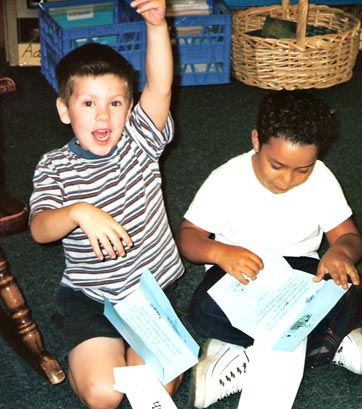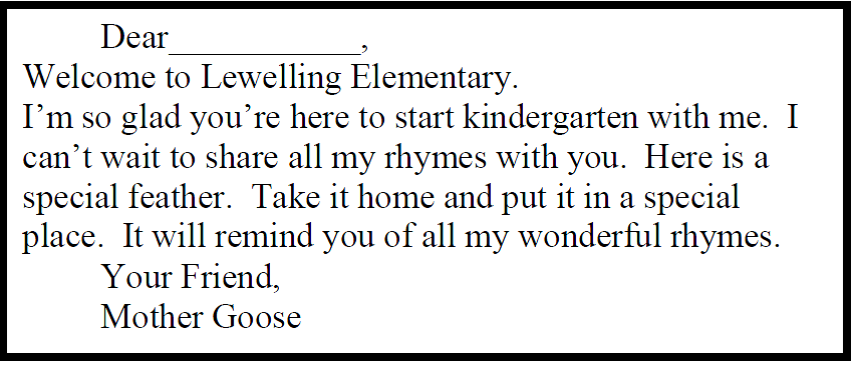 A Becky Leber ritual involves an imaginary Mother Goose visitor. She leaves white feathers and new props each week (a shoe, star, candlestick, lamb's wool, etc.) to inspire children to learn each new rhyme. Returning from recess, each child finds feathers and a personal letter written especially from Mother Goose. Read how Becky Invites Her Kindergartners into the Imaginary World of Mother Goose.
Twinkle, Twinkle, Little Star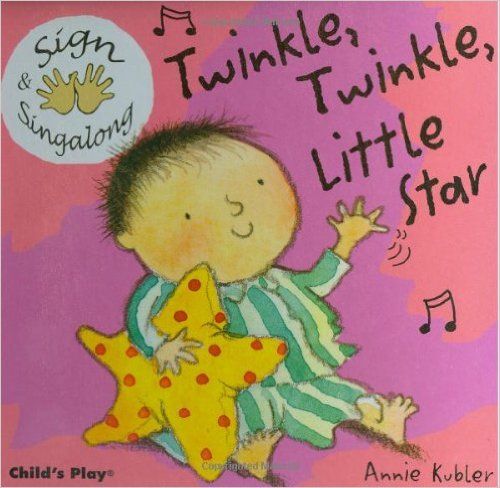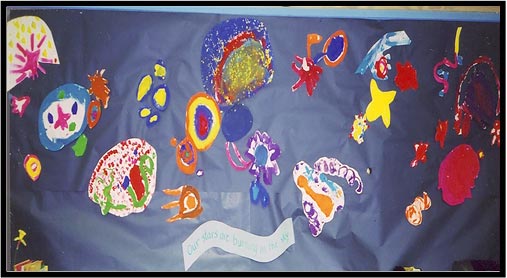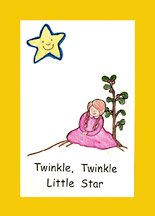 One of the most well-known and loved English rhymes is "Twinkle, Twinkle, Little Star." Singing, signing, and reading these familiar words sparks the child's interest in learning about the stars and the natural world outside the classroom. We encourage children and their families to begin taking night walks to explore the night sky as part of a year-long focus on learning about the natural world.
Invite children to memorize, recite, and perform "Twinkle, Twinkle, Little Star" in American Sign Language (ASL). The hand gestures help build memory connections and enhance meaning. Sign Language also develops the finger muscles for writing.
In his book, No One Saw, Bob Raczka writes, "No one saw stars like Vincent Van Gogh."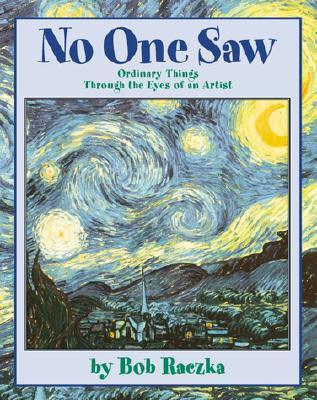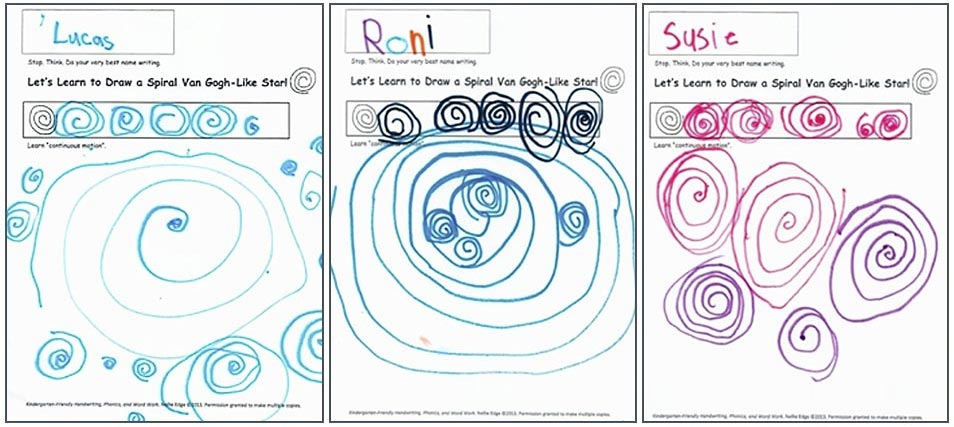 After children have explored van Gogh-like stars, they practice making their own spirals. Our integrated approach to Kindergarten-Friendly Handwriting helps kindergartners understand the concept of this "continuous motion" (versus "lift-the-pen" motion) when they are writing letters.
Playfulness and language surround our young readers and writers.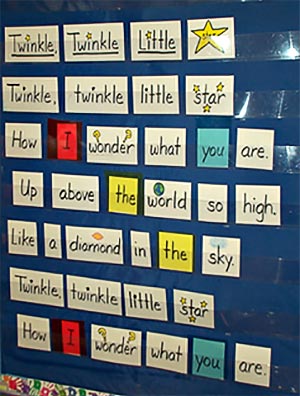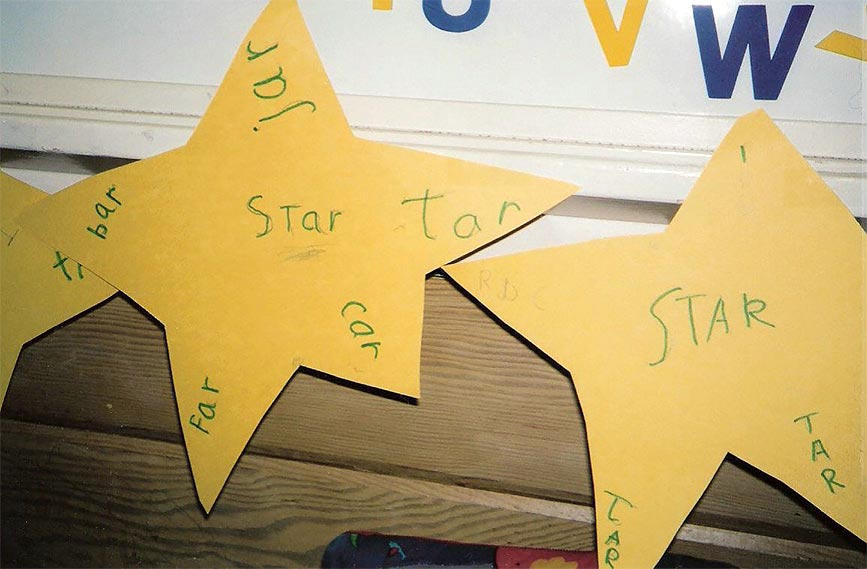 Notice pocket chart highlighter strips focus attention on high-frequency "heart words." Children can manipulate individual words in the pocket chart, and they begin understanding the difference between a letter and a word and between a word and a sentence. Then later in the year, children will practice consistent decodable word chunks.
(Common Core Standards RF.K.1., RF.K2., RF.K.3., RF.K.4)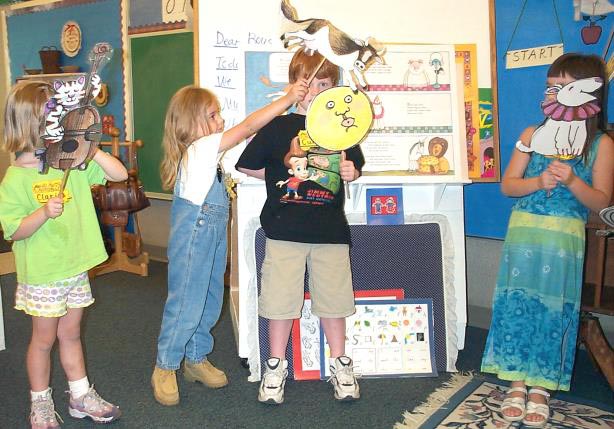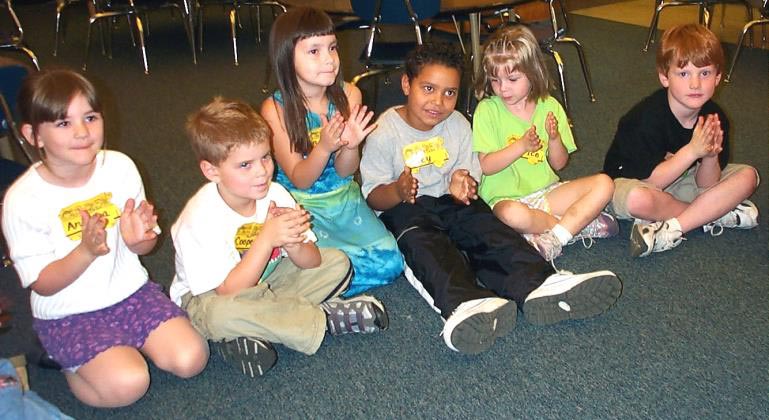 The performers develop speaking skills and fluency with oral language as they dramatize and articulate Hey, Diddle, Diddle. While connecting the language and pictures to print, they become motivated readers.
The audience practices good listening and giving feedback. Soon it will be their turn to perform. Thus the language of favorite nursery rhymes is rehearsed over and over again.
Make Friends with Mother Goose: Free Resources for You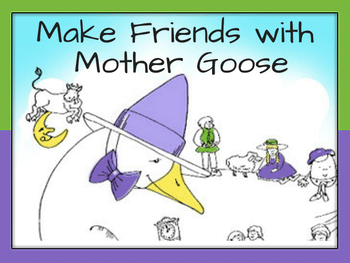 Nellie Edge Online Seminars
Grow Your Kindergarten Writers
Build Stamina for the Writing Workshop
• ABC Phonics
• Kindergarten Handwriting
• Authentic Sight Word Work
Nellie Edge teaches you essential skills designed from 30 years of experience in step-by-step videos:
Seminar #1: Multisensory ABC and Phonics Immersion
Seminar #2: Kindergarten-Friendly Handwriting Matters!
Seminar #3: Authentic Sight Word Work
WITH EACH SEMINAR YOU'll RECEIVE:
Unlimited Access to Online Video Tutorials
Companion Teacher's Guide
Coordinating Classroom Resources - ready to use!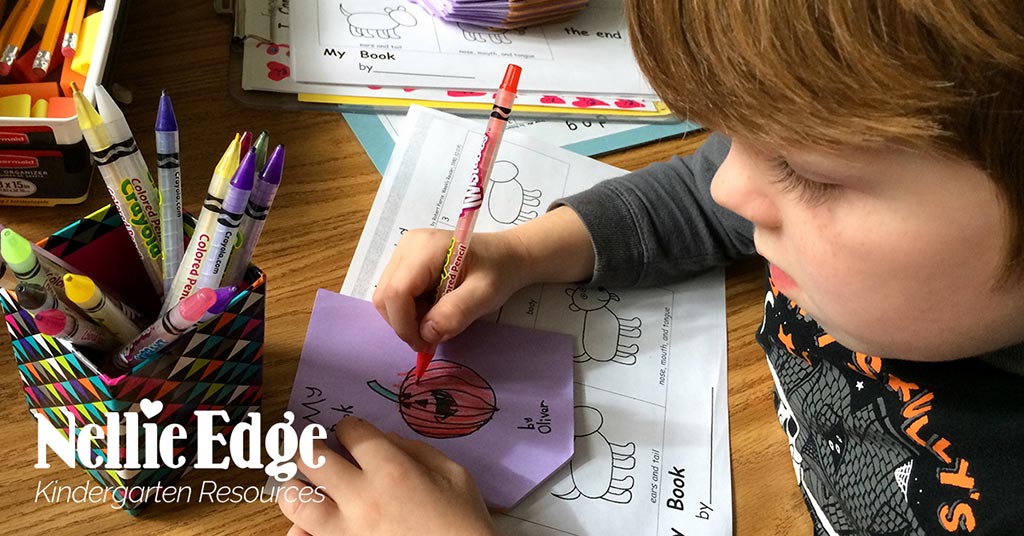 Receive Our Weekly Focus Kindergarten Blog
High-Impact Strategies to Inspire Your Practice. Free Downloads!