This is one of the best things we can do to build an "I can do it" mindset!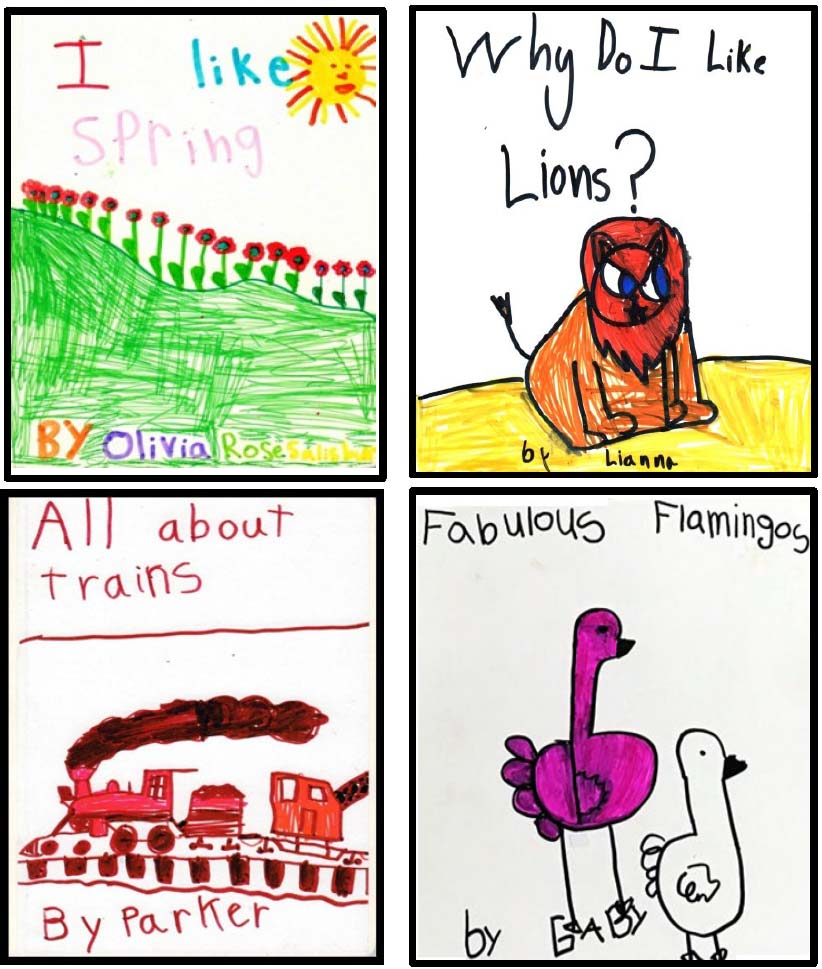 Grow engaged and purposeful writers and empower them to love the writing process!
Friends Honor and Listen to Each Other, Ask Questions, and Provide Empowering Feedback About Published Books
Teachers: You must save time for students to share and celebrate their new skills as authors and illustrators: What a way to end the year!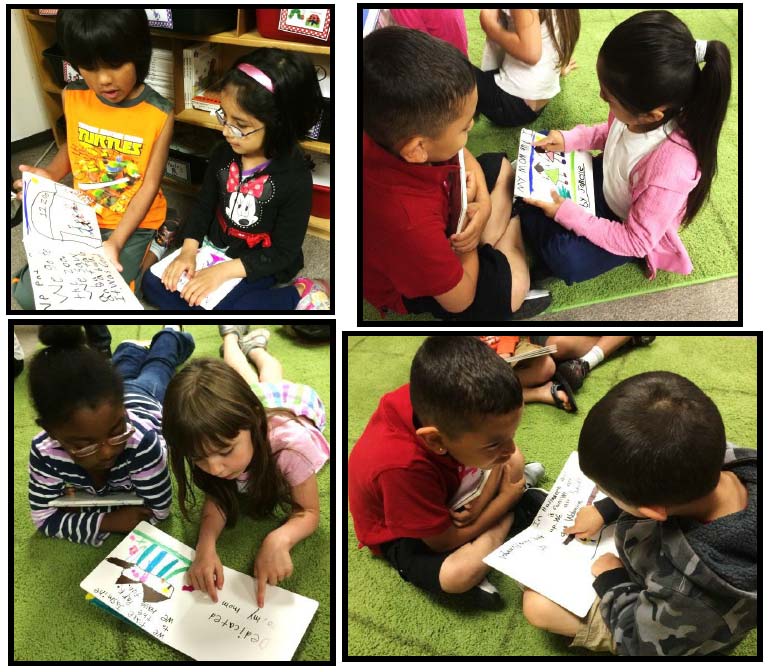 In our comprehensive writing curriculum, writing becomes a vehicle for reading fluency!
Students have learned to touch under each word.
Students have the stamina to write and illustrate 8-page books!
It is hard to imagine kindergarten writers being more empowered!
Not only do students learn to write; they love to write...now and forever!
Nellie Edge K-1 Writing Program
Authentic writing resources that students, teachers, and parents love!
When you purchase the Writing Bundle, you may request a TPT refund on 
individual Writing Bundle resources.
---
So Many Reasons to Love It!
"This bundle gave my kinders the scaffolding and confidence to truly become writers. The ideas are simple yet profound; this product should be required in every kinder classroom."
–M.R. quote from TpT
"Just finished one of her workshops and it was amazing! Can't wait to use this in my classroom and see the great works of writing my students will produce. Thank you for this amazing resource."
–Nicola L. quote from TpT
"My first-grade students love learning how to draw and write about the animals. The grocery and friends list was a big hit with my class."
–Kristiana P. quote from TpT
"I attended a Nellie Edge training with my building's kindergarten team and loved the resources! I knew what the kinder team was teaching, and I am able to expand on that in first grade."
–Shana M. quote from TpT
"A super resource! So much packed in one bundle. Thanks!"
–Renee B. quote from TpT
"The kids loved this as an intervention supplement."
–Sarah T. quote from TpT
Writing Related Blog Articles
Receive Our Weekly Focus Kindergarten Blog
High-Impact Strategies to Inspire Your Practice. Free Downloads!