Teaching with Music and Movement Is How the Brain Learns Best!
1.PBS Kids - Enjoy the world of children's books, Sesame Street, and Mr. Roger's Neighborhood. What a treat to hear read-alouds from Michelle Obama!
2. Lunch Doodles with Mo Willems - Mo Willems with his Elephant and Piggie books is one of our favorite author/illustrators. He will charm children as he teaches how to doodle and draw.
3. Jack Hartmann on YouTube - Jack Hartmann's wife is a kindergarten teacher, and between the two of them, they understand the heart of kindergartners! One of our favorite songs is his version of "Tooty Ta."
5. Pancake Manor offers delightful puppets, lots of videos for brain breaks with Zach, Reggie, and Lulu. Teachers and kids especially enjoy the adapted version of Head and Shoulders.
8. Dr. Jean has enriched kindergarten teaching everywhere with her delightful cheers, from "Give a Round of Applause" to "Here Comes the Roller Coaster".
In this eBook you will discover proven strategies that spark joy all year long!
Cultivate an atmosphere of friendship, kindness and joy.
Choose authentic & proven lessons used in real classrooms.
And so much more!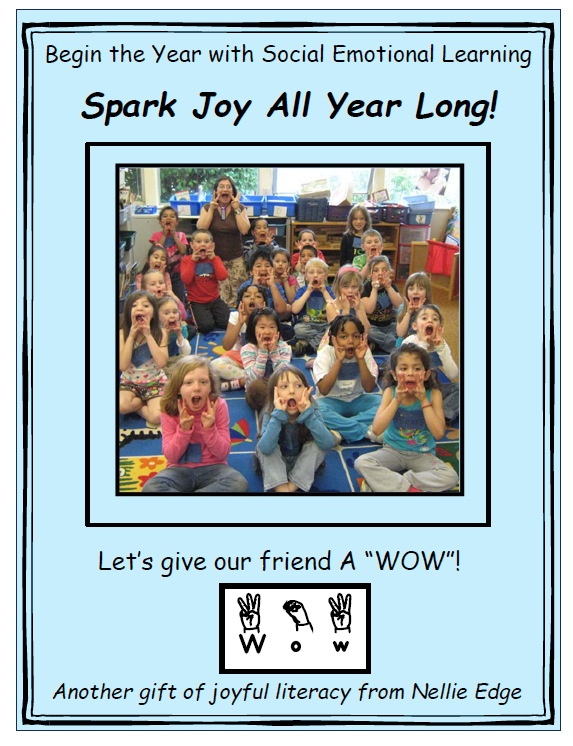 Authentic, Multisensory Pathways to Accelerated Literacy