Nellie Edge Resources for Excellence in Early Literacy
Give All Children "I Can Read" Experiences

Products shipped weekly via UPS standard ground delivery WITHIN U.S. ONLY. Pay with a PayPal Account or a major credit card. See how to pay with credit card in Paypal.
Nellie Edge Online Seminars: The Foundation
Purchase all 3 Seminars for $39 each
($59 Individually)
Your Professional Development just got easier this summer — and all year long!
With on-demand, unlimited access you can start watching now, study over the summer, and review anytime!
Each Online Seminar is divided into 6 chapters of practical, targeted content
Includes the 100+ page Power Guide: A comprehensive seminar companion with resource connections.
Optional 1-3 Professional Development credits with Seminar-specific practicum projects. Read more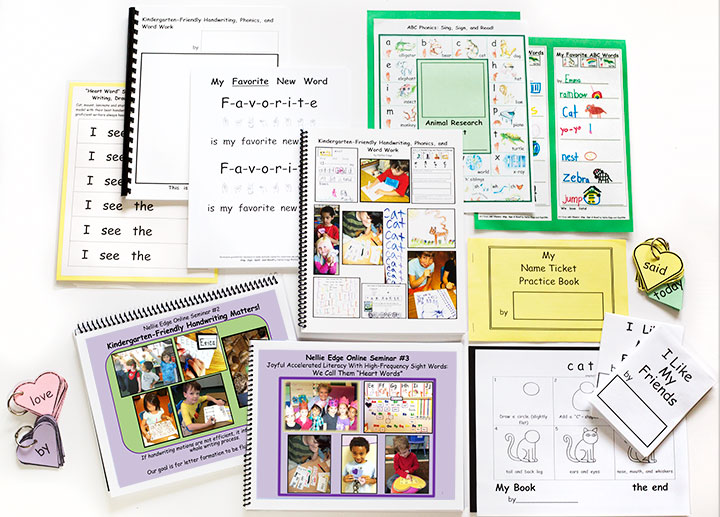 Includes all of the seminar resources, organized and ready to use in your classroom ($159 value).
Receive Our New Weekly Focus
High-Impact Strategies to Inspire Your Practice. Free Downloads!