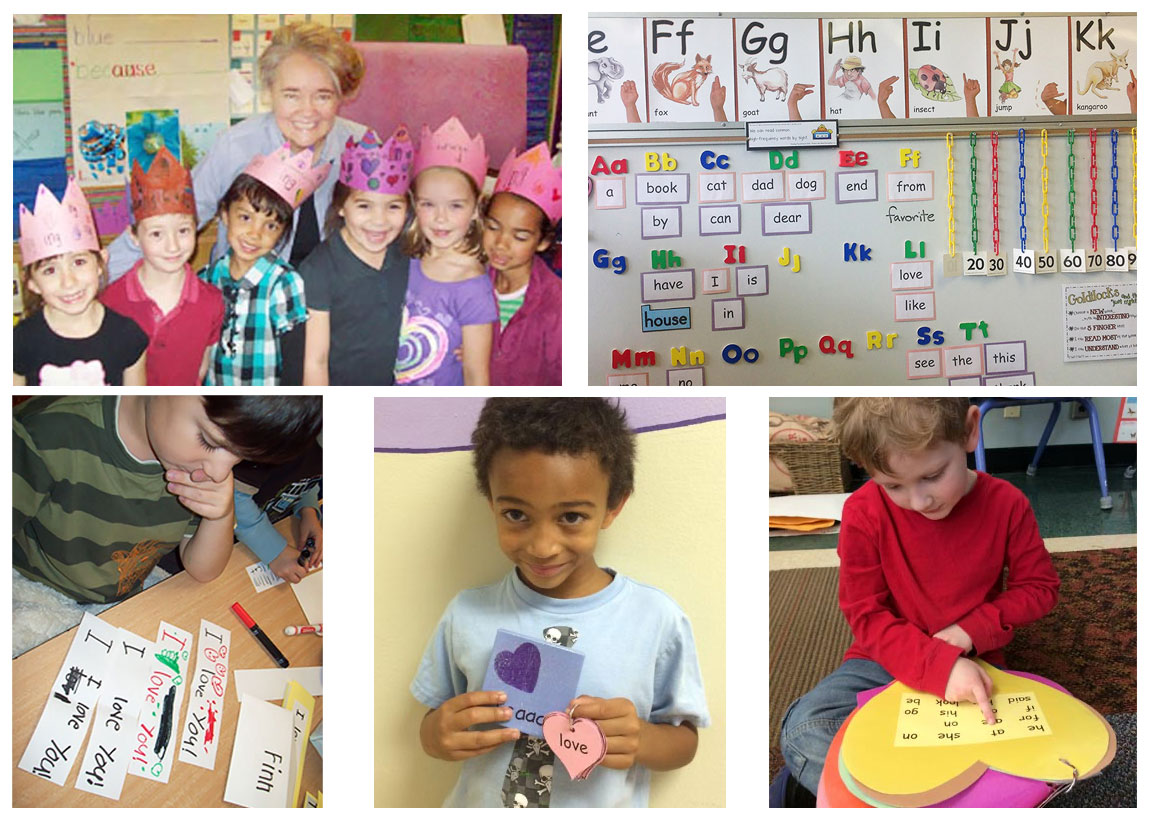 Nellie Edge writing-to-read "heart words" allow kindergartners to write heart-connecting sentences such as "I love you…" early in the year and build circles of writing mastery (I see the…, I have a…, I like my…,) so the brain has the memory space for phonics work—to fearlessly encode sounds to print for new words.
What Are the Research-Based Principles That Guide Our Teaching of Heart Words?
Children learn best when you give them a crystal-clear achievable target to work towards and you acknowledge their success: (Each colorcoded set has 16 words.) Student, parent, and teacher all know what the next learning target is! (See Dr. Hattie's research, Visible Learning.)
The brain is a musical brain: singing releases happy chemicals. We sing, sign, spell, and write "heart word" sentences for mastery •
Multisensory instruction with fingerspelling accelerates learning of "heart words" and phonics-based words for diverse learners
Emotional engagement is the key to powerful learning
ABC Phonics Immersion is part of a comprehensive writing program that systematically provides phonemic awareness and phonics instruction

"I love you" Becomes the First Circle of Kindergarten Writing Mastery, Followed by "I see, I like, I can, I have"

Two things young writers know for sure:
1) If I practice writing "heart word" sentences every day, my writing is going to get really good!
2) If I practice phonetic spelling, I will be able to fearlessly tackle any unknown word!

Kindergartners are absolutely able to write and illustrate 8-page books by the end of the year! Give students a comprehensive writing program!

Get our weekly blog for more high-impact strategies and free resources!