Build Confidence, Motivation and Reading Stamina!
Take Advantage of How the Brain Learns Best
The Brain is a "Musical Brain"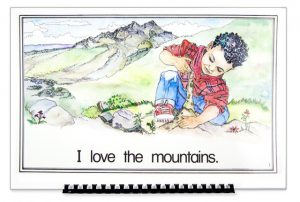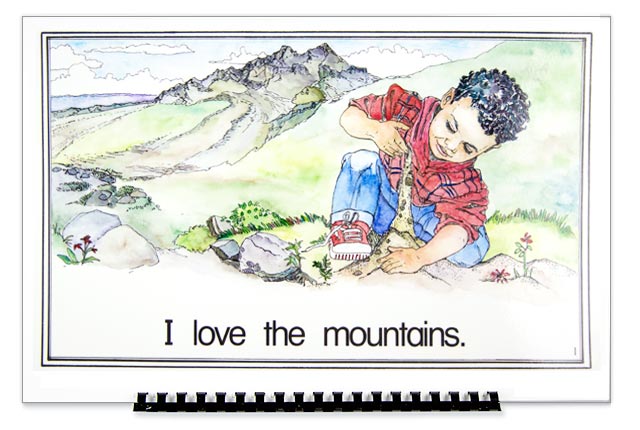 "What are the best kinds of books to give my children?" When asked this question by kindergarten teachers and parents of young children, the first list I always give them (in addition to "Wonderful Books Every Child Should Have as a Friend") is a list of my favorite "Books That Sing and Rhyme." These song picture books allow supportive adults to take advantage of how the brain learns best. In fact, the only things we hold in our memory with word-for-word accuracy from childhood are songs and occasional rhymes. The brain is uniquely wired to effortlessly learn through music; for the rhythms of sound have a powerful effect on cognition. Children can develop expressive fluent oral language and the ability to hear and distinguish sounds and understand concepts about print long before their visual systems are able to track and decode individual words. They begin developing the neural pathways and the disposition of confident motivated readers early, as many parents and early childhood educators will attest to. Engaging young children with picture books of well-loved folk songs and rhymes accelerates their oral language development and builds phonemic awareness naturally while the child is delighting in the sounds of language and connecting that joy to print. These prolonged rich experiences with oral language are vital if our children are to reach their potential as readers, writers, speakers, and thinkers. A comprehensive and multisensory approach to early literacy develops reading skills while simultaneously immersing children in joyful, socially meaningful experiences:  Children dance and hand-jive to internalize rhythms, they use drama and Sign Language to perform memorable songs, they read together, and they write and illustrate their own class books.
"Magical Memory Reading" Provides the Transition to Guided Reading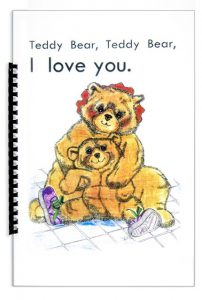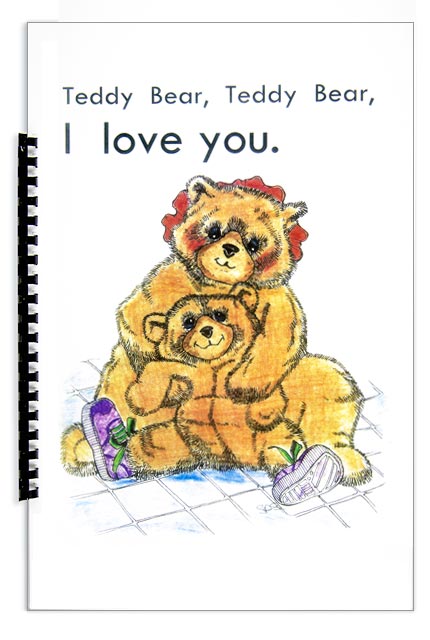 Young children who are repeatedly read to will begin role-playing themselves as successful readers with the rhythmic and predictable patterns of quality song picture books. Parents are often amazed at how quickly the child memorizes and proudly pretends to read and sing the entire book Just like Mommy. We call this "magical memory reading." It is an important phase that most children go through as they construct their knowledge of how print works. Through memory reading, many young children effortlessly learn the syntax of our language and concepts about how print works while their eyes are training to sweep the page left to right and top to bottom. For children who have not had years of "magical memory reading" experiences at home, we must provide this joyful language experience at school as a scaffold upon which to build literacy skills. In the classroom, we provide this simulated reading experience by group singing and shared reading from language charts and Big Books of familiar songs. Then, we provide whole class "guided reading" instruction, with each child having their own paperback copy or child-sized Little Book of the song.  The teacher skillfully guides the children through each book page by page, and every child feels a sense of belonging and participates at their own level.
Even the least-experienced language user perceives himself or herself as successful within the supportive structure of group singing and reading.  Knowledgeable teachers of the young understand that for children with limited book experiences, this "magical memory reading" and reading the pictures must be supported while building the comprehensive foundation for reading success.  Variations of the Neurological Impress Method will be used as a transition to fluent independent reading. Within the context of the song, teachers provide differentiated skill development to challenge and support the wide range of literacy development seen in today's early childhood classrooms.
Young Children Love Memorizing and Reading Song Picture Books
We cannot emphasize enough the importance of honoring children's initial memory reading experiences with Read and Sing Little Books or other well-loved song picture books. Children delight in having their own book to read and sing with success and fluency from "magical memory reading" (while looking at pictures) and developing the sounds of language to independently reading phrase by phrase. These opportunities when the entire class reads and sings together provide powerful social support for the emerging reader and become an important bridge to more formal "guided reading" in preschool, kindergarten, and even first grade. Young children enjoy "performing" their reading for any appreciative audience. We encourage their expressive, playful engagement with the rhythmic language of these books, knowing that children who learn to sing many songs with fluency, rhythm, and expression are more likely to become expressive oral readers and fluent, articulate speakers. When children take their Read and Sing Little Books home to share, the celebration of language continues, and the benefits of classroom language and literacy instruction are multiplied. In the colored and enhanced small group version, these books are ideal for guided reading instruction, and they become the "Just Right: I Can Read" books of choice for independent "read to self" time.
Phonemic Awareness is Enhanced by Memorizing Songs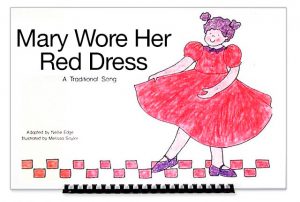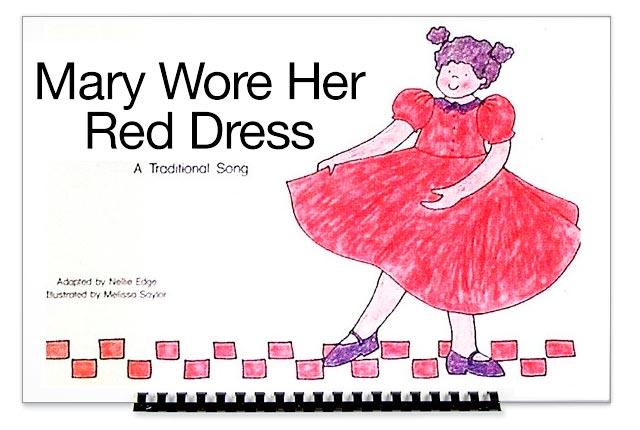 Research shows that phonemic awareness is vital to success in beginning reading. This ability to hear and manipulate the smallest units of sounds that make up words (including rhyming, blending, segmenting, deleting, and substituting) is developed most efficiently through rich experiences memorizing and "playing with sounds" orally in songs and rhymes.  It is the child's familiarity hearing and speaking the English language that allows their decoding to be error-free and their reading to be fluent. Learning many songs and rhymes "by heart" is the most joyful, brain-friendly way we know to develop the language foundation necessary for success in developing essential reading skills.
Emotional Engagement Facilitates Learning
We often enhance the emotional connection children have with these "books that sing and rhyme" by signing the language, hand-jiving to the beat, and dramatizing the action. High-level thinking is encouraged by inviting the child to adapt lyrics and put their own lives into the song. (e.g., they use the Mary Had a Little Lamb song book pattern to sing about their animal – "Joshua had a big dog.")  Children's personal involvement with these books supports their desire to be readers. High-frequency words are practiced. Phonics skills are explicitly taught and reinforced. Vocabulary is expanded, and comprehension is deepened. Literacy skills are most easily remembered when hooked to language that children already know and love.
Children Deserve to Know Traditional Folk Songs
Many well-loved song picture books are available in paperback, making it practical to purchase multiple copies for "magical guided reading" and traditional guided reading. Nellie Edge Read and Sing Big Books™ all come with black-line masters for making multiple copies of child-sized Little Books to facilitate this reading engagement at home and at school. Every child in today's diverse classrooms benefits from these multisensory language learning experiences as they practice reading and singing together from their own Little Book of a well-loved song.This literacy strategy is respectful of the multiple ways of learning that children bring to the reading process and it builds a joyful community. The bonus gift, received almost effortlessly, is our shared cultural heritage of folk songs that all children deserve to know. Young children treasure owning and rereading "books that sing and rhyme."  These books are a constant reminder of the joys of language and their successful feeling in learning to read. The memorable lyrics of traditional songs will enrich the child's life today and for a lifetime.  Someday they may pass these songs on – rocking and singing them to another generation.
Song Picture Books Support ABC and Phonics Immersion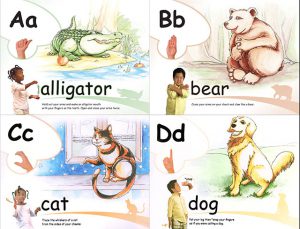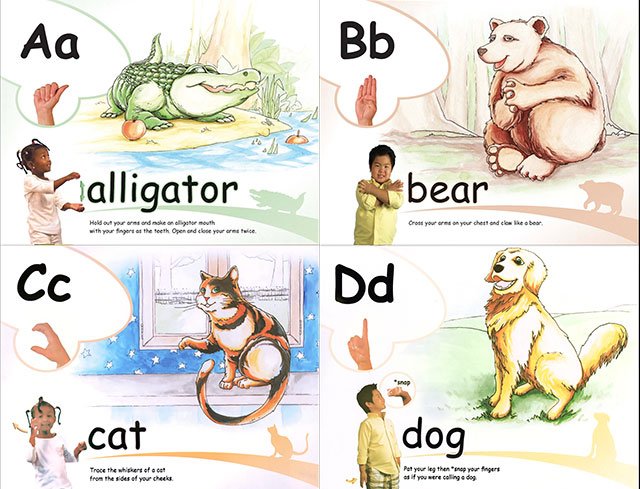 Learning how to apply the alphabetic principle is vital to success in learning to read and write.  Whichever multisensory ABC and phonics immersion strategies a teacher uses, the goal is to capture the imagination, engage the brain, and build success for each individual learner.  However, teachers have found that many "one size fits all" literacy programs simply do not acknowledge the diverse learning styles and differentiated needs of today's young learners.  Teachers and parents can supplement and enhance any early literacy approach by adding more brain-friendly literacy™ activities using all of the senses.  By repeatedly singing, signing, and reading the ABCs in one consistent song picture book format, adults can provide enough support and challenge for a variety of learners.  Optimal early reading experiences need to be as meaningful and memorable as possible. When the kinesthetic and auditory modalities of singing and signing are used to teach letter sound correspondence, amazing results are seen.  After repeatedly singing and dramatically signing "A 'a' alligator," children remember the letter and sound of "a".  Learning letters and sounds is easier if the child uses an approach that connects music, visual imagery and the exquisite gestures of American Sign Language (ASL).  Connecting letters and sounds through song and Sign Language has demonstrated excellent results with even the hardest-to-accelerate children, as demonstrated by teachers using our newest book and CD, ABC Phonics: Sing, Sign, and Read by Nellie Edge (Sign2Me, 2009).
Differentiated Literacy Experiences Provide Success and Challenge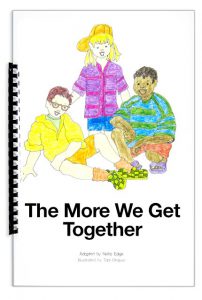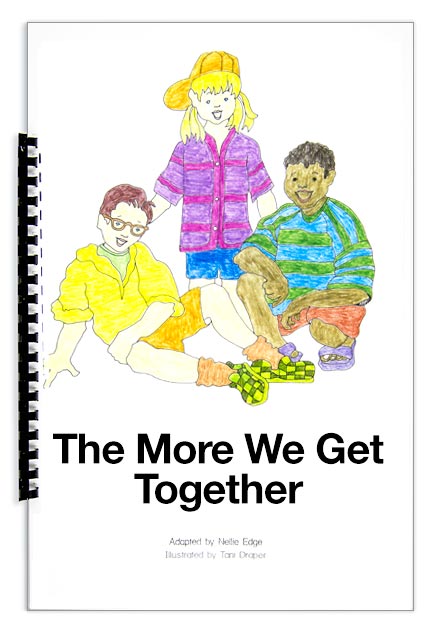 All children can successfully engage in shared reading experiences using familiar read and sing books and language charts.  More mature readers can be challenged to read the entire book or chart without the help of the melody, using expression and fluent phrasing.  Emergent readers learn to track the words while they sing.  They highlight and practice reading high-frequency words.  Explicit phonics instruction meets differentiated needs: some children need practice with beginning sounds, and all children benefit from focusing on one or two word families.  When children discuss, dramatize, or use American Sign Language to further internalize the song lyrics, comprehension and vocabulary is enhanced.  Marie Clay's research reminds us that children come to reading from many paths. A typical kindergarten classroom embraces children who are just beginning to hear and understand the sounds of English and others who are already eager readers and writers.  All children need to perceive themselves as ones who are able to read. Learning to read must be emotionally connected with pleasure and success as the brain anchors new skills to something that is already known. If children are immersed in the language of songs and rhymes early on during their home and school literary lives, they will have the vital scaffolding of English grammar structures to hold them up as they embark on their journey as readers. Once they are "hooked" on language, we can use these memory hooks to systematically teach and reinforce the sevenessential reading skills and habits of mind: phonemic awareness, phonics, comprehension, vocabulary, fluency, the belief that "I can read!", and the motivation to build stamina and independence as a reader.
A Child's Experience in Learning to Read Influences Their Whole Self-Concept
Bruno Bettleheim's research shows that how a child perceives herself in the act of learning to read generalizes to her whole self-concept. While we are developing language and literacy skills, we must also nurture belief systems that allow young children to see themselves as successful readers and to develop the disposition of ones who love reading right from the start. Giving children quality "books that sing and rhyme" as a part of a multisensory and comprehensive early literacy program builds success and confidence for children at all levels on the reading continuum. Connecting singing and reading is respectful of children's diverse learning styles and honors their social-emotional needs. It simultaneously accelerates language development and reading fluency by taking advantage of how the young child's brain learns best.
Celebrate Language Related Blog Articles
Receive Our Weekly Focus Kindergarten Blog
High-Impact Strategies to Inspire Your Practice. Free Downloads!