Build Confidence, Motivation and Reading Stamina!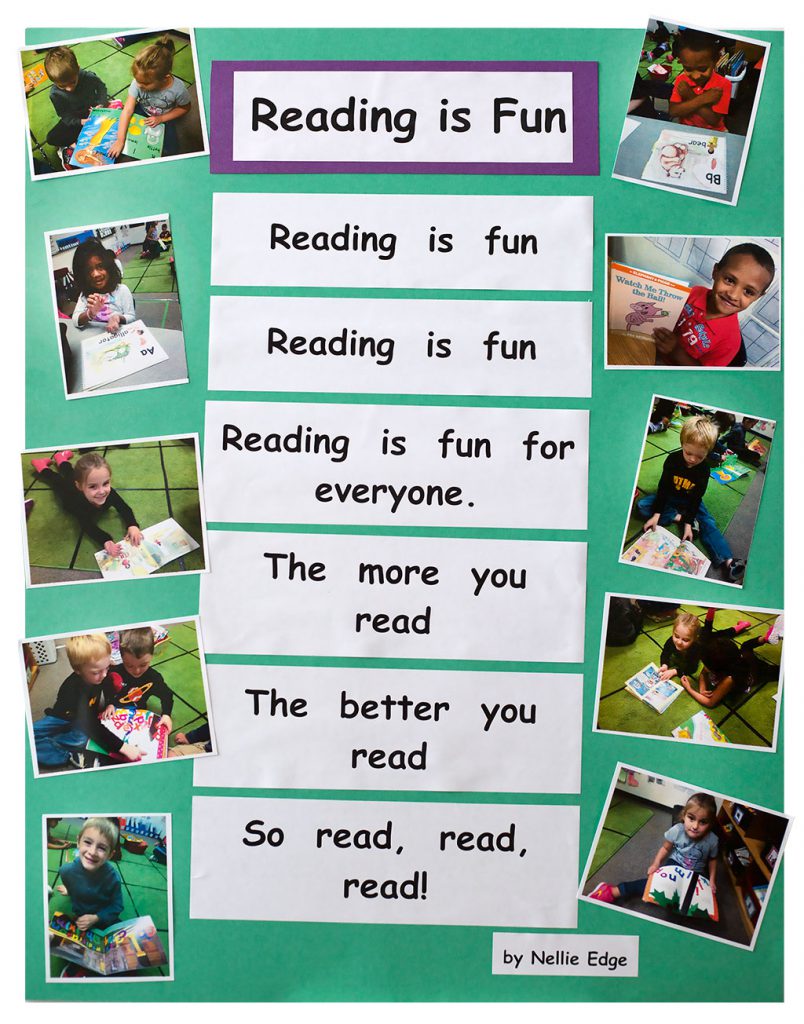 As children transition from "magical memory reading" to paying focused attention to print, they need a structured time everyday to practice their reading skills because "The more you read, the better you read, so read, read, read!"
Many of our kindergarten colleagues have found the workshop model described in the book and DVD The Daily Five: Fostering Literacy Independence in the Elementary Grades, by Gail Boushey and Joan Moser (Stenhouse, 2006), to be a powerful literacy framework to develop "stamina" and independent reading behaviors.  We highly recommend this book and DVD.
Literacy Ritual
The kindergartners at Mary McCarthy's school have turned this rhyme into a playful literacy ritual.  One child chooses a character to personify, and leads the class expressively reciting:
"The more I read." The class responds (in similar character and voice inflection):
"The smarter I get!" This is repeated several times as the children take turns becoming animated characters with different voices.  Then the entire group chants "Reading is Fun..."
The wisdom of this rhyme makes it worth repeating over and over again.  Sign the language, clap and handjive to the steady beat.  Let the children "play with the language" exploring unique voices and emotional expressions:
An old man's voice
A timid elf's voice
A happy and/or sad giant's voice
A teeny tiny voice
Accelerated speed and/or slow motion
An underwater voice
A high operatic voice
An echo voice
A monotone voice
A munchkin's voice
Celebrate Language Related Blog Articles
Receive Our Weekly Focus Kindergarten Blog
High-Impact Strategies to Inspire Your Practice. Free Downloads!