Begin with Kindergarten Round-Up Registration and Have the BEST Year Ever

We have a covenant with families that says we jointly share responsibility for teaching your child.
—Ernest Boyer
Welcome, inform, and motivate kindergarten families at spring registration to build literacy skills over the summer: Learn ABC Phonics skills, practice name writing; enjoy singing, talking, reading, and playing with nursery rhymes! Plan now for a powerful Spring Kindergarten Registration: Parents may never again be this motivated to help their children be successful in school.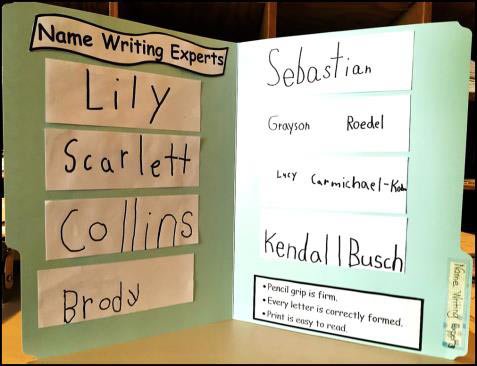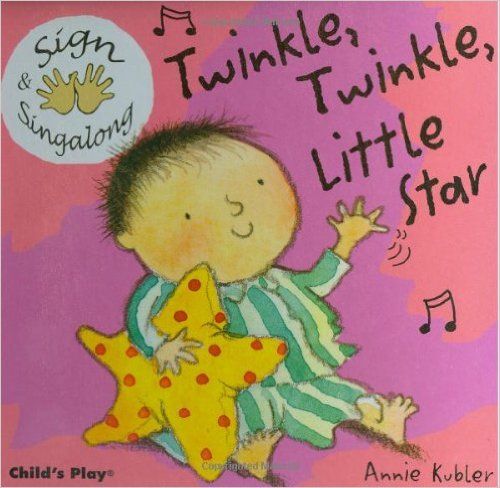 Build a powerful Parents as Partners program that multiplies your teaching effectiveness ALL YEAR LONG! Give families

actionable

specific resources for nightly family literacy. See "ABC Phonics" page for instructional video clips. Meet new ESSA (Every Student Succeeds Act) guidelines with meaningful, actionable family involvement.
Create a simple, delightful open house with a welcoming Scavenger Hunt; then have the best literacy night ever! Collaborate with families to develop an "I can do it" growth mindset.

Develop a

Kindergarten Registration Success Packet for

families

to use immediately.

Read

this blog: "Have the Best Kindergarten Back-to-School Night EVER: Family Scavenger Hunt Step by Step."
Share authentic and meaningful ways for families to help grow kindergarten writers and illustrators. Share the developmental levels of writing and drawing.
Help families understand the value of play: outdoor play, purposeful literacy play, block building, and making things. See Play at NellieEdge.com.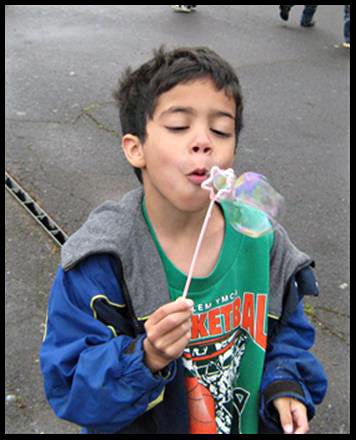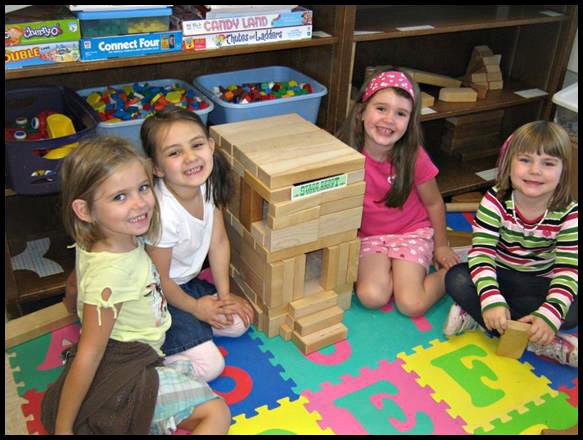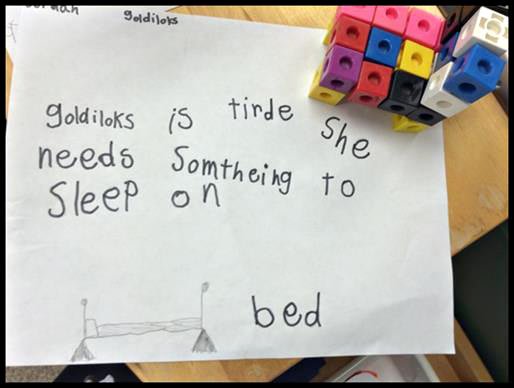 Imagination is more important than intelligence. —Albert Einstein
Once you do student-led conferences, you will never go back to traditional parent conference again!
—Kindergarten Teachers
Invite parent volunteers into the classroom and use their skills more effectively. Organize! Post your list of projects and have supplies readily available. Create a "Kindergarten Giving Tree" for classroom needs and wishes. Post new items on a Giving Tree every few months—especially in August, December, and May!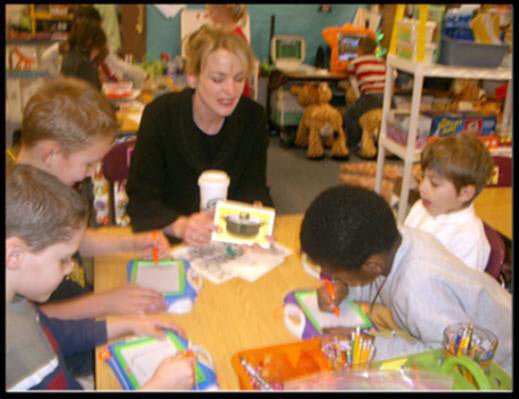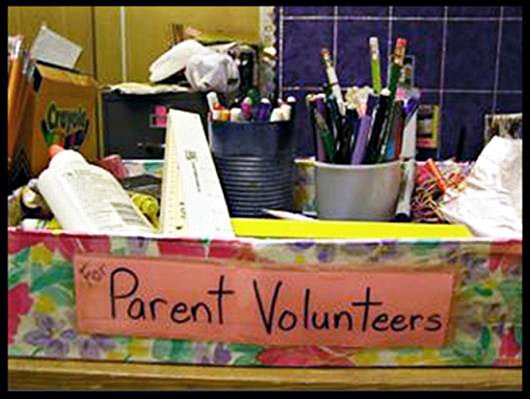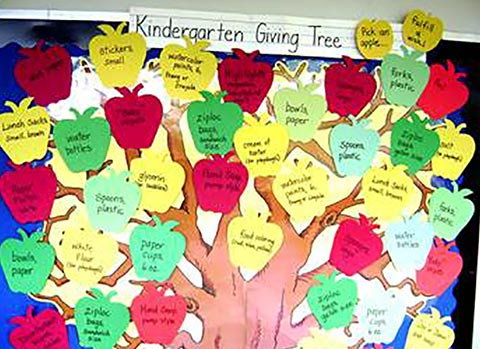 What would we do without our kindergarten parents and grandparents?
Establish family reading traditions including home-to-school Book Clubs and Book Buddy Bags.
Parents, do you want your child to be a good reader? Your job is to sing, talk, and read with your child at least 20 minutes every night!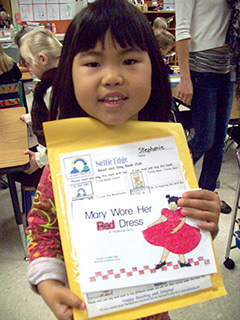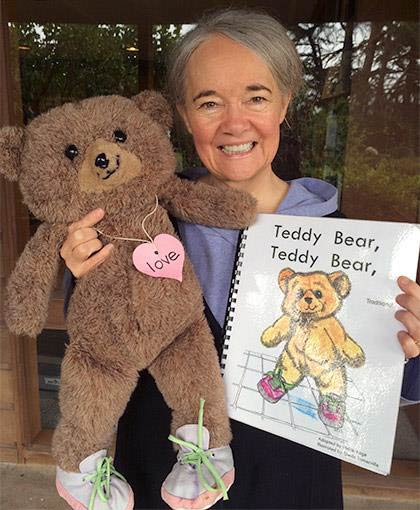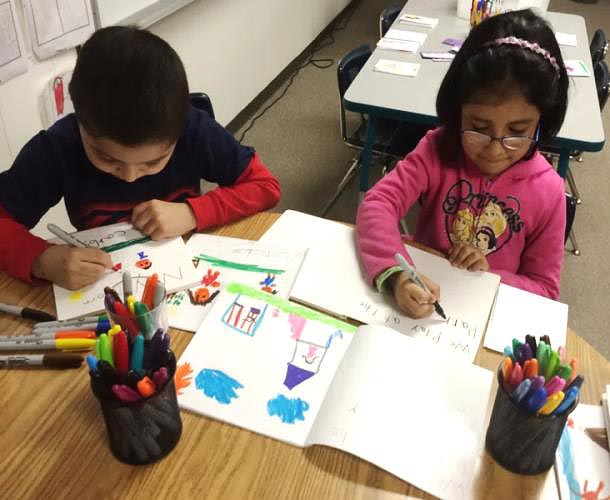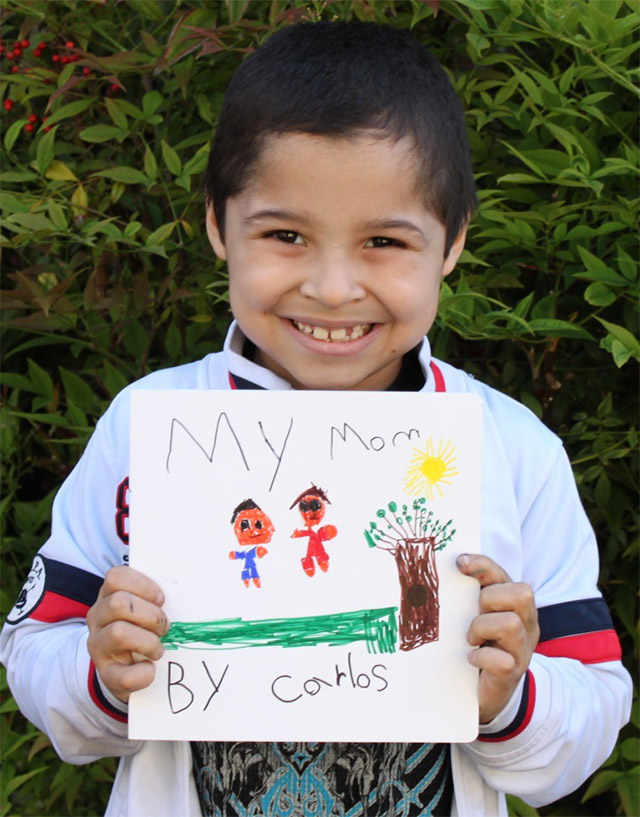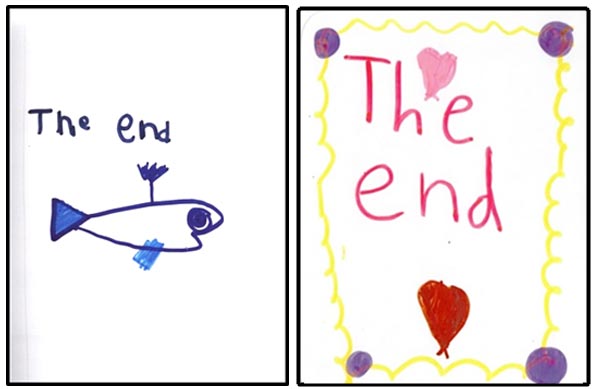 Learn to sing and sign for your end-of-year family celebration: Consider presenting songs and rhymes you have been singing and signing all year, such as The Pledge of Allegiance; Twinkle, Twinkle Little Star; What a Wonderful World; ABC Phonics: Sing, Sign, and Read! by Nellie Edge; and Goodnight Irene (Raffi's animal adaptation), a Nellie Edge Read and Sing Big Book™.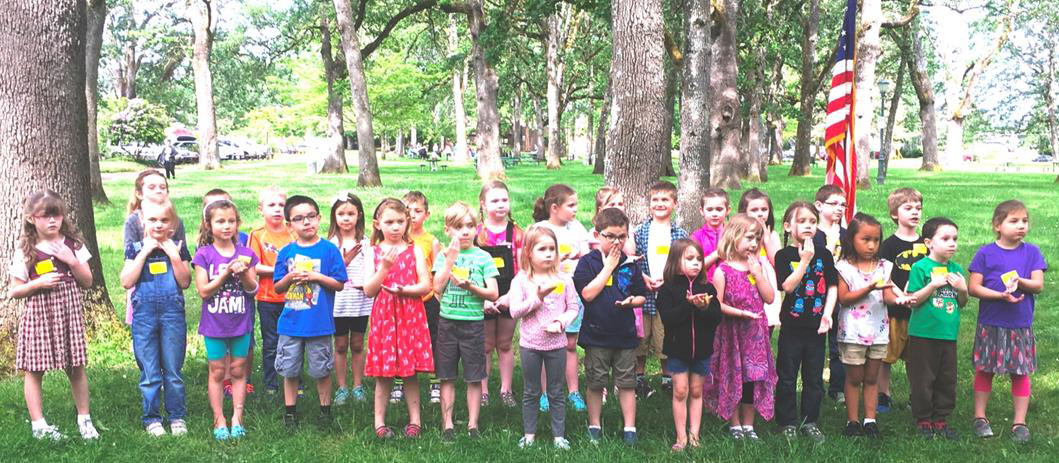 End-of-Year performance at the park with Celeste Starr
Thank you to these wise kindergarten teachers: Celeste Starr, Diane Bonica, Jaime Corliss, Katie Nelson, Shanda Lung, Julia Lay, Laura Flocker, Jennifer Foster, Kathie Bridges, Joanie Cutler, Randy Fishfader, Jacque Verrall, Lisa Young, Becky Leber, Julia Barto, and Winter Curry. And thank you to the families who dreamed bigger dreams for their children. Forever they will have memories of joyful kindergarten learning!
SMILES!
Nellie Edge
Nellie Edge Online Seminars
Nellie Edge teaches you essential skills designed from 30 years of experience in step-by-step videos:
Seminar #1: Multisensory ABC and Phonics Immersion
Seminar #2: Kindergarten-Friendly Handwriting Matters!
Seminar #3: Authentic Sight Word Work
WITH EACH SEMINAR YOU'll RECEIVE:
Unlimited Access to Online Video Tutorials
Companion Teacher's Guide
Coordinating Classroom Resources - ready to use!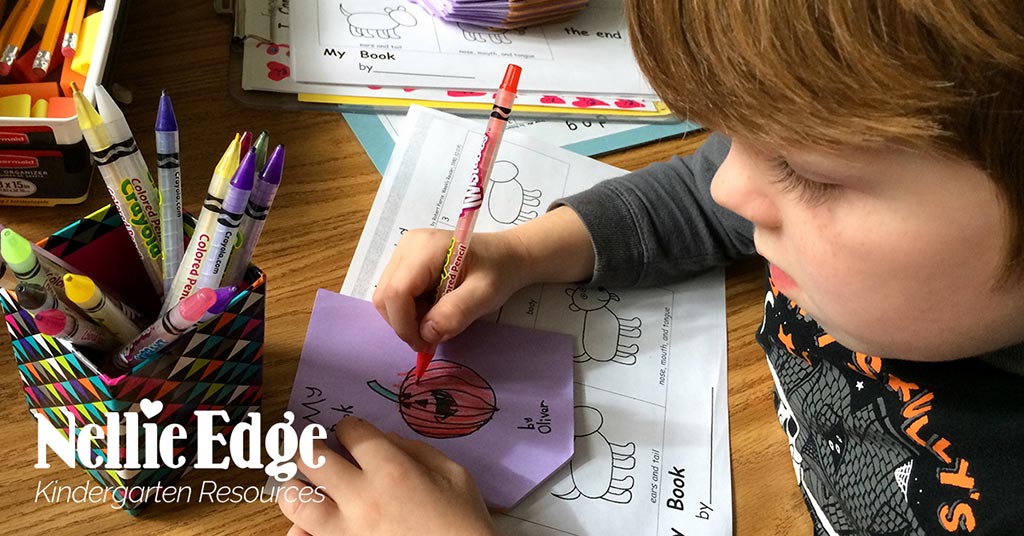 Receive Our Weekly Focus Kindergarten Blog
High-Impact Strategies to Inspire Your Practice. Free Downloads!