Joyful Pathways to Accelerated Literacy
Select a category or browse articles below.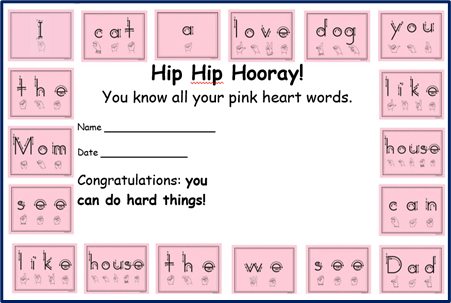 What Are Nellie Edge Writing-to-Read Heart Words? Sentence Writing Mastery • Motivated Writers • Memory Space for Encoding! Build the first circle of writing mastery! Early in the year, the first 16 pink "heart words" allow kindergartners to write the heart-connecting sentence "I love you." With this power, students perceive themselves as writers and bring […]
Read More
Receive Our Weekly Focus Kindergarten Blog
High-Impact Strategies to Inspire Your Practice. Free Downloads!